Momentum = Legendary Customer Experience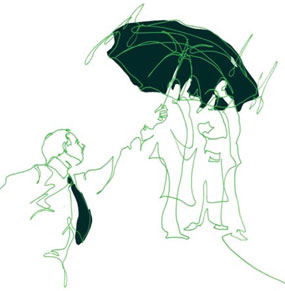 The economic downturn has been tough on many, and to support our customers through this difficult time we launched TD Helps. We empowered our employees to help customers by expanding our capacity to provide debt counselling and giving customers the option to defer mortgage payments or consolidate debt for lower monthly payments. Why? Because it's the right thing to do for our customers. And it makes good business sense. It's easy to support our customers during good times. But we believe the true mettle of a bank is proven during tough times.
Delivering legendary customer experiences is what sets TD apart from the competition – it's our strategic advantage. We go above and beyond for our customers every time and we have the results to prove it. In 2009 we contacted over 400,000 Canadian retail customers to determine satisfaction levels with the service we deliver. Customers tell us they feel valued and that we show genuine interest in being helpful and meeting their needs.