DAVID AND DIANE THOMSON
TORONTO, ONTARIO
David and Diane Thomson have been banking with TD since they got their first Chargex card in 1963. They have long appreciated the service and convenience that TD offers across all its businesses. When David and his family moved to the U.S., they kept their business with TD in Canada because they liked having all of their bank accounts with one institution. David is such a fan of the bank that upon retirement he moved back to Canada and became chairman of TD's Private Giving Foundation.
"I love that TD now has operations in the States because my children and grandchildren live in the U.S.," says David Thomson. "I can transfer money to my children. It makes banking so easy."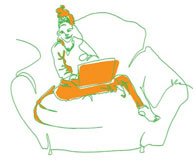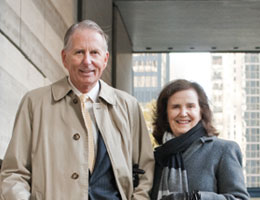 We Continue to Grow
When many banks were retreating, TD continued to grow. In 2009, we opened 24 new branches in Canada and 33 new stores in the U.S. Similarly, our customers remain committed to banking with us. Over the year, personal and business deposit growth was up 11 per cent in both Canada and the U.S.
We have a simple approach to lending: Don't make bad loans in good times, but continue to make good loans in bad times. We've done just that. In 2009, personal and business loans grew by 13 per cent in both Canada and the U.S.
Deposit and loan metrics are based on the percentage change in average balances in Q4 2009 versus Q4 2008. The fourth-quarter comparison was used as it presents figures that are representative of actual growth and in the U.S. does not include loan growth resulting from the Commerce acquisition, which was completed on March 31, 2008.