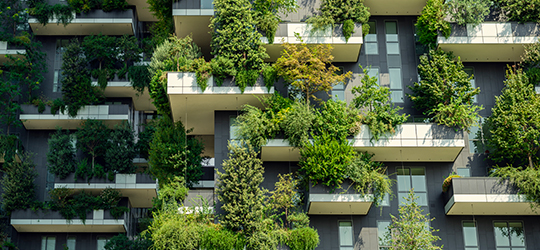 | | | |
| --- | --- | --- |
| Investor Knowledge + | | 10 Minutes = Confident Investing |

"While the coronavirus may force us to keep our distance, it will not force us to keep our voices down. The only thing that will change the world is a bold and unified demand for a new way forward."~ A quote taken from the Earth Day website
Earth Day, while very special this year, comes at an unprecedented time. Today marks its 50th anniversary, and while the world has come a long way over the past 50 years, there is no shortage of challenges both big and small. Today we face two major hurdles. One being the current COVID -19 pandemic. The other is a slowly building climate crisis. 
Both challenges are very serious.  While we will get through these trying times with COVID-19, it caught the world largely unprepared and scrambling to manage. The global impact of the Coronavirus pandemic was almost immediate, and action around the world has been taken. However, when it comes to climate change, the dynamics are quite different - it's like watching a very slow-moving train heading into an endless dark tunnel. It is something we are all aware of and still have time to change. But often when the danger isn't right in front of us, we feel it can be dealt with "another day". That's why climate change awareness and movements like Earth Day are important. They bring the issues off the backburner and into the forefront.   
Earth Day's Timeline:
1970 - The first Earth Day mobilizes 20 million Americans to call for increased protection for our planet
1990 - Earth Day goes global, mobilizing 200 million people in 141 countries
2000 - Earth Day leverages the power of digital media to build millions of local conversations across more than 180 countries
2010 - Earth Day Network launches A Billion Acts of Green® and The Canopy Project. Earth Day 2010 engages 75,000 global partners in 192 countries
2020 - Earth Day will mark 50 years with global activations that aim to mobilize a billion people worldwide supporting transformative action for our planet
20 million to 1 billion people - 50 years of progress
The first Earth Day took place on April 22, 1970, where 20 million Americans (10% of the U.S. population at the time) took to the streets to protest environmental ignorance and demand a new way forward for our planet. The first Earth Day is credited with launching the modern environmental movement.
Today, Earth Day is recognized as the planet's largest civic event and has led to passage of landmark environmental laws in the United States, including the Clean Air, Clear Water and Endangered Species Acts. It was initially estimated that the 2020 Earth Day will mobilize 1 billion people worldwide for transformative action for our planet. This year however will require a different approach due to the global COVID-19 pandemic, but society's resolve and message remain as strong as ever.
Our commitment to investors
In our 
ESG blog
in January we discussed how considering the planet when making investment decisions is not a fad or the flavour of the month at TDAM. As the manager of a wide range of investment products, TDAM understands that incorporating sustainability criteria within our investment framework is compatible with our goal of maximizing long-term financial returns.
Considering ESG factors not only contributes to the greater good, it also provides TDAM with a more robust view of potential risks and opportunities that are likely to influence the value of an investment.
TDAM has a long history of investing in companies with good governance. For more information, please visit our About Us page and our COVID-19 Resource Centre.
We hope that you join us in celebrating Earth Day, and the promise of a better tomorrow.
---
® The TD logo and other trade-marks are the property of The Toronto-Dominion Bank. 

---
TDAM Connections at a Glance:
Back to top
Top