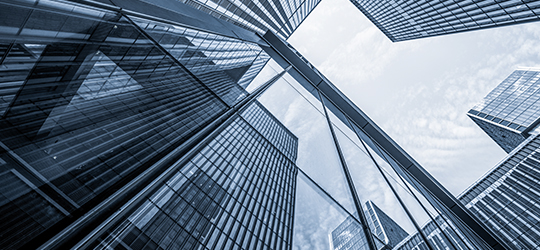 "My barn having burned down, I can now see the moon."
~ Mizuta Masahide (17th century Japanese poet and samurai)
Investing in a post-pandemic world – Part 2
A few weeks ago we released our first article from a 2-part series where the Fundamental Equity team at TD Asset Management (TDAM) discussed what the investing world may look like when the pandemic is behind us. The article focused on some of the industries that stand to gain, and lose, when society and business return to "normal", which included Technology, Health Care and the Automation industry.
In today's blog we are pleased to announce the release of part 2 of the series, where we again shed light on some more of the industries we see will benefit moving forward but will also focus on some of the sectors that will likely be challenged as we look into the future.
The good, and not so good
Our thesis for who the winners will be coming out of the pandemic hasn't changed – quality and secular growth companies with strong balance sheets, robust corporate governance and excellent business models should prosper as we slowly get passed the pandemic. Some industries, and segments within industries, will no doubt suffer as we adjust in the post-Covid world.
Part 2 discusses some of the top industries we feel will be impacted, including:
Commercial real estate - The real estate sector has the potential to be one of the most impacted sectors from the pandemic and the magnitude of impact will vary across categories. The article takes a deeper dive into which segments will be impacted positively and negatively.
Oil and Gas - COVID-19 impacts to the oil & gas sector have been severe with stay-at-home mandates eliminating 20-30% of global oil demand at the peak of the pandemic in April. While value destruction has certainly occurred within certain energy segments, we believe the recovery presents attractive investment opportunities for certain industry players.
Global supply chains (not quite an industry but it impacts many) - It became very clear during the early days of this pandemic that global supply chains were ill-prepared to deal with a pandemic of this magnitude. Although the initial stress on the supply chain ecosystem was driven by a surge in demand for critical products, there were three key factors that exacerbated this demand-driven disruption.
Mitigating risks and taking advantage of opportunities
Many of our views expressed within this two-part series were influenced by our frequent assessment and analysis of the pandemic's full potential impact on fundamentals, such as corporate earnings, default rates and long-term inflation expectations. There have been encouraging signs of improving financial activity as economies reopen.
At TDAM, we continue to believe that the path of the pandemic may still impact the sustainability of the current equity and credit market recovery. Significant risks remain on the horizon for many companies, sectors and global economies. To mitigate these risks, our investment portfolios continue to be tilted to high-quality companies and assets that can meet our disciplined investment process, best withstand elevated periods of volatility, and deliver strong risk-adjusted returns over the longer term. We strive to ensure that our investment portfolios are weighted to industries and companies that are strategically positioned to capitalize on the potential reversal of current trends.
Updated Resources:
---
The information contained herein has been provided by TD Asset Management Inc. and is for information purposes only. The information has been drawn from sources believed to be reliable. The information does not provide financial, legal, tax or investment advice. Particular investment, tax, or trading strategies should be evaluated relative to each individual's objectives and risk tolerance.
Certain statements in this document may contain forward-looking statements ("FLS") that are predictive in nature and may include words such as "expects", "anticipates", "intends", "believes", "estimates" and similar forward-looking expressions or negative versions thereof. FLS are based on current expectations and projections about future general economic, political and relevant market factors, such as interest and foreign exchange rates, equity and capital markets, the general business environment, assuming no changes to tax or other laws or government regulation or catastrophic events. Expectations and projections about future events are inherently subject to risks and uncertainties, which may be unforeseeable. Such expectations and projections may be incorrect in the future. FLS are not guarantees of future performance. Actual events could differ materially from those expressed or implied in any FLS. A number of important factors including those factors set out above can contribute to these digressions. You should avoid placing any reliance on FLS.
All trademarks are the property of their respective owners.
®The TD logo and other trademarks are the property of The Toronto-Dominion Bank or its subsidiaries.
---
TDAM Connections at a Glance:
Back to top
Top