T. Rowe Price Associates, Inc.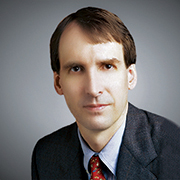 Brian W.H. Berghuis, CFA
Vice President
Brian W. H. Berghuis is a member of T. Rowe Price's U.S. Equity Steering Committee and the lead portfolio manager for the firm's U.S. Mid-Cap Growth Strategy. Mr. Berghuis has 25 years of investment experience, 23 of which have been at T. Rowe Price. He started at the firm in 1985 as an analyst following the retail sector. He initially became lead portfolio manager for the U.S. Mid-Cap Growth Strategy in 1992 and oversaw a significant expansion of the firm's capabilities in this strategy. In 2003, he was named to the U.S. Equity Steering Committee. Prior to T. Rowe Price, Mr. Berghuis was a summer associate in research at Dominion Securities Pitfield and spent two years at Kidder, Peabody & Co. as a deferred admission associate in utility corporate finance while preparing to complete his M.B.A. Mr. Berghuis earned an A.B. degree, cum laude, from the Woodrow Wilson School of Public and International Affairs of Princeton University. He also holds an M.B.A. from Harvard Business School. Mr. Berghuis has earned the Chartered Financial Analyst designation and is a past president of the Baltimore Security Analysts Society. Morningstar named Mr. Berghuis "Manager of the Year" for 2004.
WAYS TO INVEST WITH US
Find an Advisor
Talk to your Advisor or find a TD Advisor
Locate a Branch
Visit a Branch to talk to a Mutual Fund Representative Mutual Fund Representatives with TD Investment Services Inc. offer mutual funds at TD Canada Trust.
Invest Online
Trade with confidence using WebBroker.
Over the Phone
Got a question? Call EasyLine.
Back to top
Top