Epoch Investment Partners, Inc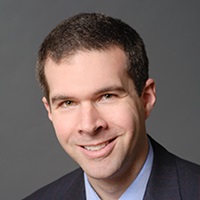 Kenneth N. Hightower, Ph.D., CFA
Director
Ken is a senior analyst on the Quantitative Research and Risk Management team. Prior to joining Epoch in 2007, he spent four years as a global equity quantitative analyst for Federated Global Investment Management. Before Federated, Ken worked for the SAS Institute as a Technical Associate for the econometrics and times series group. In addition, he taught econometrics classes at The University of North Carolina at Chapel Hill. Ken holds an AB in Mathematics and Economics and a PhD from The University of North Carolina at Chapel Hill. He holds the Chartered Financial Analyst designation.
WAYS TO INVEST WITH US
Find an Advisor
Talk to your Advisor or find a TD Advisor
Locate a Branch
Visit a Branch to talk to a Mutual Fund Representative Mutual Fund Representatives with TD Investment Services Inc. offer mutual funds at TD Canada Trust.
Invest Online
Trade with confidence using WebBroker.
Over the Phone
Got a question? Call EasyLine.
Back to top
Top