Skip to content
To All Canadians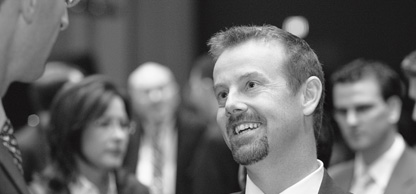 "In 2004, it was important for the highest levels of our organization to go across Canada and meet with people who operate small businesses. They are the backbone of the Canadian economy, found in every industry, province, and territory. To the extent that we can help small businesses be more successful, we're able to improve and grow the communities that all of us live and work in."
Thomas Dyck
Senior Vice President, Small Business Banking and Merchant Services, TD Canada Trust

2004 HIGHLIGHTS:
$97.1 BILLION IN BUSINESS LOANS
$2.5 BILLION SPENT ON GOODS AND SERVICES IN CANADA
CONTRIBUTIONS TO PUBLIC POLICY
OUTREACH PROGRAMS PROMOTING DIVERSITY
LEADERS IN BUSINESS FORUMS
At TDBFG, we recognize that we have a vital role to play in contributing to Canada's economic, social, and civic development.
A positive future for all Canadians - and TDBFG - is dependent on the health and prosperity of our nation. That's why it's important for companies like ours to care about the society around us and take action to bring about constructive changes. As a major corporation and participant in the Canadian marketplace, we make a powerful impact in the economic life of every region and the country's long-term growth, through our roles as purchaser, employer, lender, taxpayer, and community partner. We also try to make a helpful contribution by participating in public discussions on crucial national issues, by investing our resources in economic development, and by sharing our expertise with others outside our organization.
Read more – download the full To All Canadians section (PDF).
Complete Report
This online Report is a summary document.
For a complete version of our Corporate Responsibility Report, download the PDFs listed below.

The above documents are available in PDF format and require