UGO Wallet
Start moving your wallet to your smartphone — with UGO Wallet
Tired of scrambling at the cash register? Ready to simplify your life? UGO Wallet is the free1 app that gives your physical wallet a new, slimmer, leaner physique. Move your loyalty, gift, membership, and other cards to your smartphone so you can get reward points and use gift and membership cards. Pull up your card in your UGO Wallet, present it to the cashier and you're ready to go! UGO Wallet also lets you add paper and email receipts. Then you can organize and export them, so they'll always be handy when you need them.*


Get reward points right on your phone.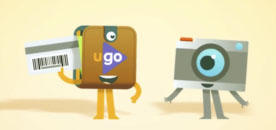 Add loyalty, gift and other cards by simply scanning the barcode using your phone's camera.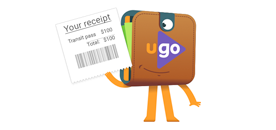 Add your paper and email receipts, then organize and export them when you need them.*
UGO Wallet is provided by The Toronto-Dominion Bank. You can use UGO Wallet to get or redeem reward points and gift card balances wherever the merchant has the appropriate technology at point-of-sale.
* You should keep a paper copy of your receipts just in case you need them. Some merchants may not accept a digitized receipt for returns or exchanges.
1UGO Wallet is free to download; however, standard wireless carrier messages and data rates may apply.
All trade-marks are the property of their respective owners.
TM UGO, UGO Wallet, UGO Pay, the UGO logo and other UGO trade-marks are the property of The Toronto-Dominion Bank.