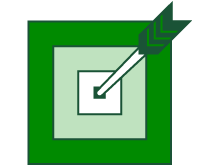 Purpose-driven
Centre everything we do on our vision, purpose, and shared commitments
Our customers are at the heart of everything we do. It's our job to make it easy for them to bank with us – when and how they want. To deliver on this, we're focused on providing them personalized, connected, and seamless experiences; bringing the whole bank to them with proactive advice and solutions that meet their needs and make them feel confident.
---
Buying a home is one of the biggest life decisions a customer will make
Giving customers the confidence they need to make such an important decision is central to our end-to-end homeowner's journey. In Canada this year we launched pre-approval and pre-qualification tools, alongside a mortgage concierge service, so we can be there for our customers from beginning to end.
---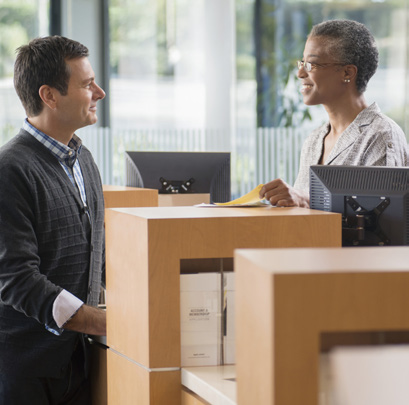 Our Legendary Experience Index is the survey measurement program we use to track customers' experiences with TD. In 2018, Canadian Branch Banking achieved a score of 70.2, 2 points above target.
Customers are navigating an increasingly complex world. We're on a mission to deliver highly personalized advice and services to help our customers thrive.
---
Customers now have the tools, analytics, and resources they need to make informed trading decisions and execute personalized trading strategies with the launch of the TD Wealth advanced trading dashboard and income projection tool.
---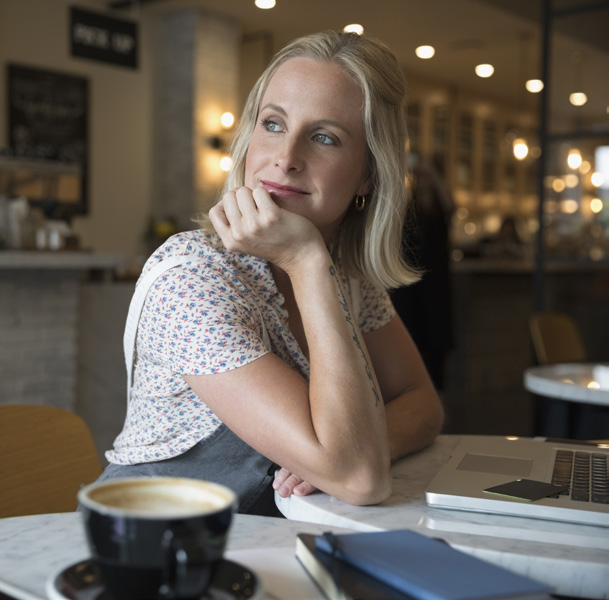 Making life easier for Small Business Owners
With the launch of the Digital Application for Small Business Loans up to $100K in the U.S., small business owners who often are too pressed for time to come into a store now have the convenience to apply anytime, from any computer, tablet, or mobile device. All submitted applications are assigned immediately and customers receive a decision on their application in two business days.
---
When the community thrives, we all thrive. We continue to work together with our communities to drive positive change and help make an impact in ways both big and small.
TD Ready Commitment
This year TD launched TD Ready Commitment, an ambitious multi-year enterprise initiative to help open doors for a more inclusive and sustainable tomorrow. As part of this, TD is targeting a total of $1 billion by 2030 toward four critical areas: Financial Security, a more Vibrant Planet, Connected Communities and Better Health. TD aspires to link its business, philanthropy and human capital to help people feel more confident about achieving their personal goals in a changing world.

Financial Security
Helping increase access to the opportunities people need to improve their financial security
Vibrant Planet
Helping elevate the quality of our environment to ensure both people and economies can thrive

Connected Communities
Creating opportunities for everyone to participate and be included in their community
Better Health
Supporting more equitable health outcomes through investing in innovative solutions
TD Ready Challenge
Under TD Ready Commitment, TD established the TD Ready Challenge - an annual initiative to identify and support scalable solutions to help drive social innovation. The inaugural challenge focused on financial security, providing a total of $10 million to ten not-for-profit organizations in Canada and the United States whose programs seek to help workers transform their existing skills and build new ones, help reduce barriers to STEM (Science, Technology, Engineering, Mathematics) training for underrepresented groups, and help harness the power of Artificial Intelligence - all aimed at preparing Canadians and Americans for the economy of the future.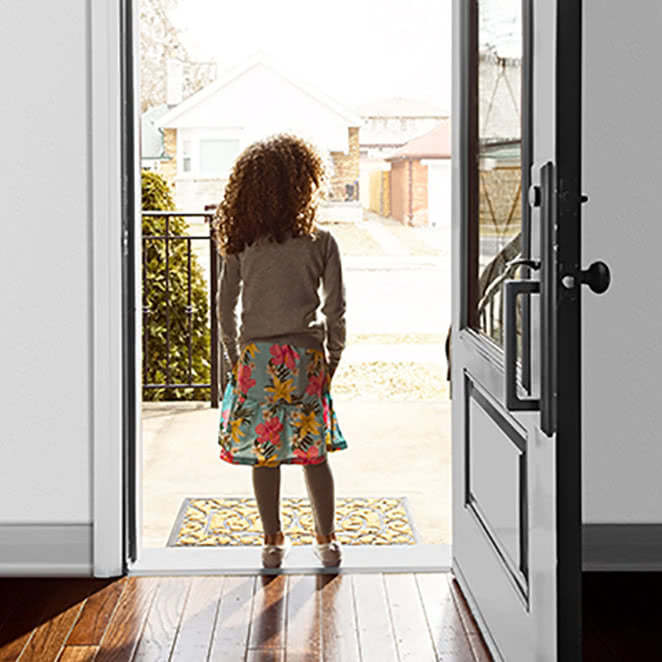 Supporting the transition to a low-carbon economy
Research shows that climate change is a top concern across North America, and for nearly a decade, TD has been a leader in supporting the transition to a low-carbon economy. We've set a goal of targeting a total of $100 billion by 2030 to support the transition to a low-carbon economy through our investing and financing activities, and other programs. For the fifth consecutive year, we're proud to be listed in the Dow Jones Sustainability World Index, which benchmarks the sustainability performance of leading companies based on environmental, social and economic performance, and we remain the only Canadian bank in the index.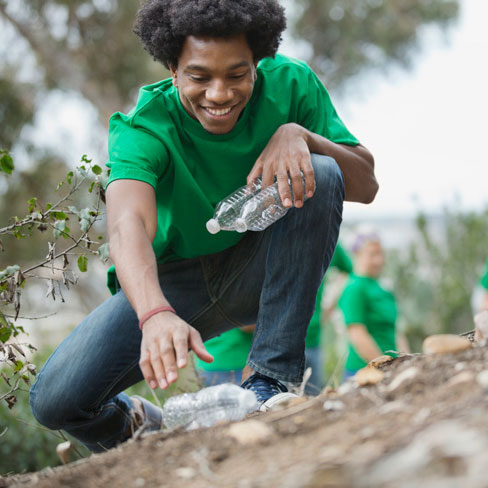 Our unique and inclusive culture is what makes TD special. We know that our people are key to our success. We aim to attract and retain the best employees, and we invest in tools and resources to help simplify their lives so they can focus on work that matters.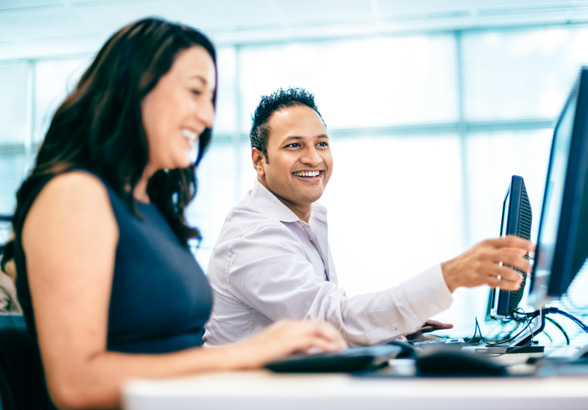 This year we launched TD Thrive, an online platform that curates content, courses, and training to help colleagues develop skills they need to succeed in a changing world.
Named Best Workplace in Canada 2018 by Great Place to Work
Scored 100% for the third consecutive year on the Disability Equality Index
TD recognized by the Bloomberg Gender Equality Index for the second consecutive year
TD Bank named one of Forbes' Best Employers for Diversity for 2018
Back to top
Top