Home
Corporate Responsibility
2013 Corporate Responsibility Report
Taking the Fear Out of Finance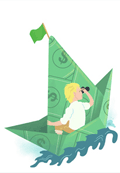 In our complex economy, making good decisions about money is an essential skill. Read what TD is doing.
TD Forests: Embedding the Environment in Our Business

We're protecting over two football fields a day of forested habitats. Learn more.
Building Diversity Into TD's Cultural DNA

In this environment, diversity isn't simply a good thing; for TD it's a business imperative.