Skip to content
Privacy and Security
Insurance fraud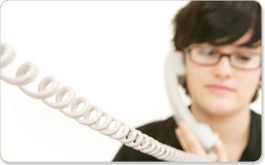 You may receive a fraudulent telephone call from a false insurance broker, demanding immediate payment of your supposedly overdue premium in order to continue your policy.
The caller will typically claim to be from your insurance company and demand immediate payment of the full-term premium or an outstanding amount on your policy, by credit card. The caller threatens to cancel your policy if payment is not received.
In many cases, the caller will not know the name of your insurance company. This is a red flag that the call isn't legitimate.
Please note:
TD Insurance will not contact you without identifying ourselves clearly and providing details of your insurance that you can validate.
Our internal fraud awareness team will investigate any cases involving our clients that may arise.
You must protect yourself by remaining aware of these types of actions and ensuring that you do not release information to a third party over the phone unless you have verified the identity of the party you are speaking with.
False brokers
If you receive a phone call from an individual claiming to be a TD Insurance agent or broker who asks you to pay a service fee for providing you with insurance or advice, do not comply.
TD Insurance does not request any form of service fee in procuring insurance. In addition, these individuals are neither licensed nor insurance advice experts, and may unjustly and/or inappropriately represent the insurance provider.
If ever in doubt, please contact TD Insurance directly.


Misappropriation of premiums
When you take out personal or damage insurance as protection against risk, you are charged a premium by the insurer. However, there have been cases of persons purporting to be insurance representatives and misappropriating premiums for their own personal gain. To protect yourself,
Deal only with reputable brokers.
Never provide payment or private information without verifying the broker's identity.
Report Fraud and Contact Us
Register Now
Tools and Resources