Skip to content
Privacy and Security
Preventing fraud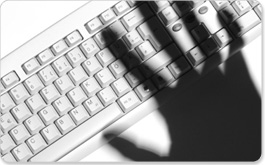 With fraud affecting thousands of Canadians each year, it's not something any of us should take lightly. Here are TD Bank Financial Group's tips for protecting yourself from the most prevalent forms of fraud.
Protecting your credit and debit cards. Card fraud occurs when a person uses your card or card details without your knowledge or consent, typically to make purchases or apply for credit.

Protecting your PINs. Protecting your PIN is a necessary step in protecting you from potential card fraud.

Protecting your identity. Identity theft occurs when someone uses your personal information without your knowledge or consent to commit a crime, such as fraud or theft. Be careful and aware of sharing personal information.

Avoiding telemarketing scams. Fraudsters may use telemarketing to deceive you with tempting but phony offers. Don't take the bait
Your security and fintech apps
Third-party (non-TD) financial technology (fintech) apps and data aggregators often store and access your digital bank account username, password and account information to provide services that may help you manage your money, invest, borrow and send money.
Find out how these apps use your data and what you can do to help protect yourself.
Your business
Your business can also become the victim of fraud. TD Commercial Banking has prepared a list of the 24 best ways to protect your company.
Learn more about protecting your business from fraud
Who to call for fraud-busting help
Part of preventing fraud is reporting it so others aren't victimized as well. To learn more or to report a fraud, contact the following agencies:
Report Fraud and Contact Us
Register Now
Tools and Resources