Purpose-driven
Centre everything we do on our vision, purpose and shared commitments
Our customers are at the heart of everything we do. It's our job to make it easy for them to bank with us – when and how they want. To deliver on this, we're focused on providing them personalized, connected and seamless experiences; bringing the whole bank to them with proactive advice and solutions that meet their needs and make them feel confident.
---
We are relentlessly focused on our customers
---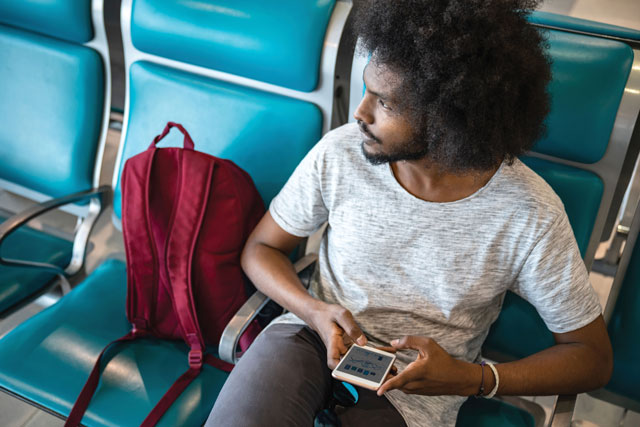 Evolving for the future
TD Wealth continues to evolve to reflect the changing needs of our clients. In 2019, we launched two new offerings within TD Direct Investing – GoalAssist and Learning Centre – both industry-leading services developed through a winning collaboration with innovative Fintechs.
Advice grounded in insights
Our goal is to help clients achieve financial confidence. The work we've supported in behavioural finance continues to help us uncover insights into our clients' wealth personalities and help them make the right financial decisions.
Making the digital experience seamless. We are making it easier for customers by enhancing the digital experience to remove irritants and hurdles. This led to an over three times increase in completion rates for credit card applications and opening chequing and savings accounts in Canada.
One stop service solution
From claims advice, to vehicle repairs and car rentals, TD Insurance Auto Centres offer customers a unique and personalized one-stop shop. With a total of 19 locations coast-to-coast, the Auto Centres are there for customers when it matters most with a more convenient and faster experience.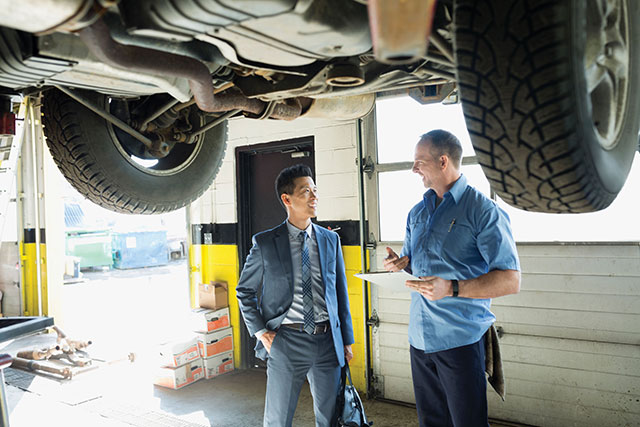 ---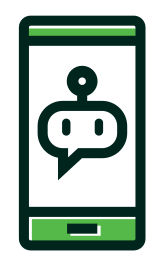 Delivering confidence with TD Clari
TD's new chatbot, TD Clari, is powering personalized digital interactions with customers through data and insights. By providing answers to a variety of questions and real-time information with a human-like charm, TD Clari is helping customers feel more confident about their finances.
---
We are invested in our communities
---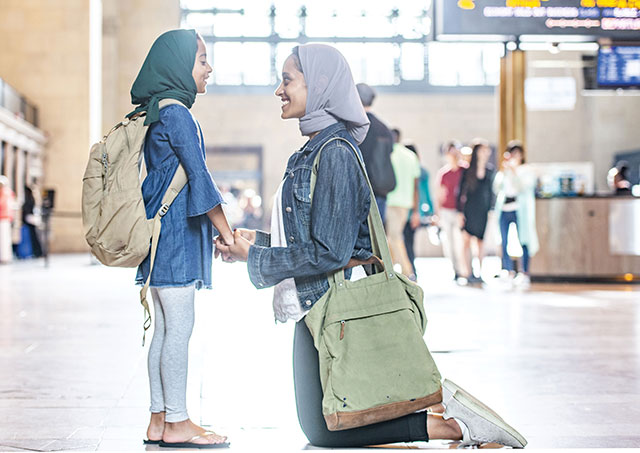 Helping newcomers settle into life in Canada remains a key area of focus for TD. Our "Banking for Newcomers" hub on TD.com is helping to introduce new Canadians to banking in Canada. The hub provides financial advice and education in 14 languages to support customers throughout their journey.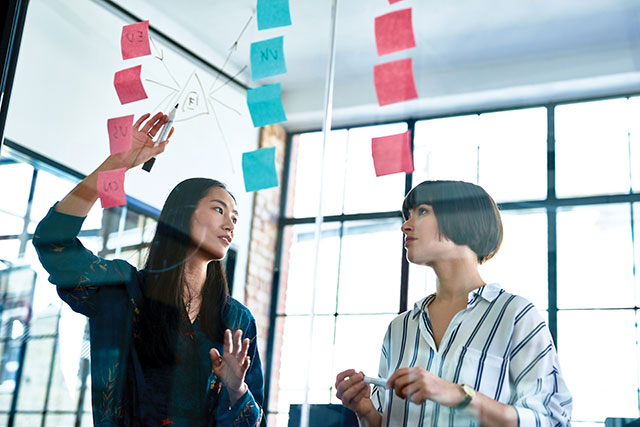 Analytics for social good
We see the potential of data to serve our customers better, and we're committed to using our expertise to share the benefit with our communities as well. TD Mindpower: Analytics for Social Good, pairs non-profit organizations with a dedicated team of skilled TD volunteers to collaborate on a range of projects to help non-profit organizations leverage data to grow their community impact.
---
We are inspired by our unique and inclusive employee culture
---
We are investing in our people. The world is changing quickly and in big ways, creating uncertainty and a fear of being left behind. At TD we are not standing still – we are investing in our more than 85,000 people. We're driven by a central belief that together we can break down barriers and help build inclusive futures. Our aim is to help our customers, communities and colleagues feel more confident in this time of change.
TD Thrive, our self-serve learning platform for colleagues has had 45,000 users with 260,000 learning content items viewed in 2019.
This is complemented by specialized programs such as the Digital Marketing Intelligence program, designed to deepen employees' knowledge of digital marketing and marketing technology to drive business growth, customer acquisition and elevate the customer experience.
We are the only bank in Canada to have a dedicated Assistive Technology (AT) research lab that verifies our AT standards are up-to-date and offers the most possible benefits to our employees with disabilities.
In 2019, our AT department deployed 1,207 solutions to enable employees to do their jobs. The team has deployed close to 10,000 total solutions.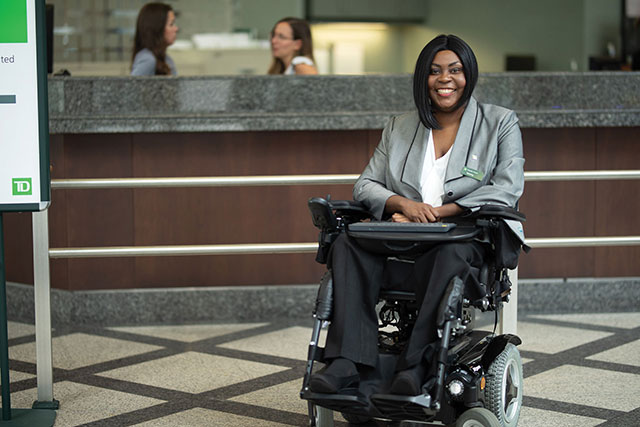 TD recognized by the Bloomberg Gender Equality Index for the third consecutive year
TD Bank ranked a top company for Diversity & Inclusion by DiversityInc.
Named one of Canada's Best Workplaces in 2019 by Great Place to Work
TD Bank named one of Forbes' Best Employers for Diversity for 2019
---
Environmental | Social | Governance
---
As a purpose-driven organization, we understand the role of business to make a meaningful and lasting positive impact in the communities we serve. We continue to embed TD's corporate citizenship approach across our business and work to improve our ESG performance, focusing on both opportunities and risks.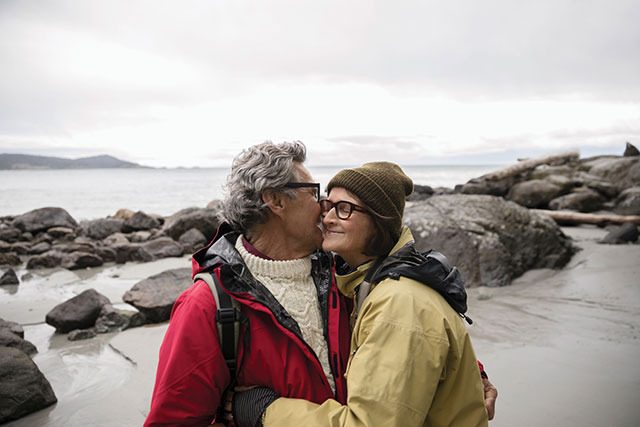 Environmental
TD contributed over $30 billion in low-carbon lending, financing, asset management and internal corporate programs – working towards a target of $100 billion to help support a transition to the low carbon economy by 2030.
---
We are playing an integral role in the growth of the green bond market, which is helping to direct capital toward the transition to a low-carbon economy. TD has participated in over $21 billion in green bond underwriting since 2010.
---
TD actively participates in the global dialogue to address climate change issues through the Canadian Standards Association and UNEP FI groups focused on climate risk in lending, investing and insurance. TD Insurance convened a National Advisory Council on Climate Change, comprised of experts across Canada, to take meaningful action on climate.
Social
We provide our colleagues with work that matters, opportunities beyond expectation and inspiring leadership. Almost 50% of job opportunities are filled by our own employees demonstrating TD's support for career progression and growth.
---
89% of employees agreed that TD is doing the right things to make a positive impact in the communities in which it does business.
---
We are committed to helping customers achieve their financial goals and listening to their feedback. In 2019, over 1 million customers were contacted in near real-time to seek feedback regarding their most recent interaction with us.
Governance
All eligible TD employees and Directors are required to complete TD's Code of Conduct and Ethics training, a comprehensive course that contributes to the successful customer relationships that set TD apart.
---
Our Global Chief Anti-Money Laundering (AML) Officer is responsible to senior management and the Board of Directors for establishing and maintaining the Global AML Program, which establishes requirements and minimum standards across all TD businesses.
---
In 2019, climate risk was identified as a top and emerging risk for the bank and TD enhanced its governance on Environmental and Social (E&S) risk, including climate risk, through the formalization of a new E&S risk function.
TD's 2019 ESG Report will be available publicly on td.com in March.
As part of The Ready Commitment at TD, we are investing in our communities, targeting $1 billion in philanthropy by 2030. In 2019, TD provided $126 million to support non-profit organizations across North America and the U.K.
The TD Ready Challenge is an annual North American initiative that has up to ten $1 million grants available to support innovative solutions connected to The Ready Commitment. After two years, TD has awarded $20 million for 20 impactful solutions that will help open doors for a more inclusive and sustainable tomorrow.

Vibrant Planet
Elevate the quality of the environment so that people and economies can thrive
TD is the first corporate sponsor of ALUS Canada's New Acre Project™, which helps farmers transform uneconomic or sensitive portions of their farmland into ecologically friendly projects, helping to improve the environment and local communities.
20 U.S. and Canadian cities received 2019 TD Green Space Grants to help support green infrastructure development and community green space expansion in communities across our North American footprint.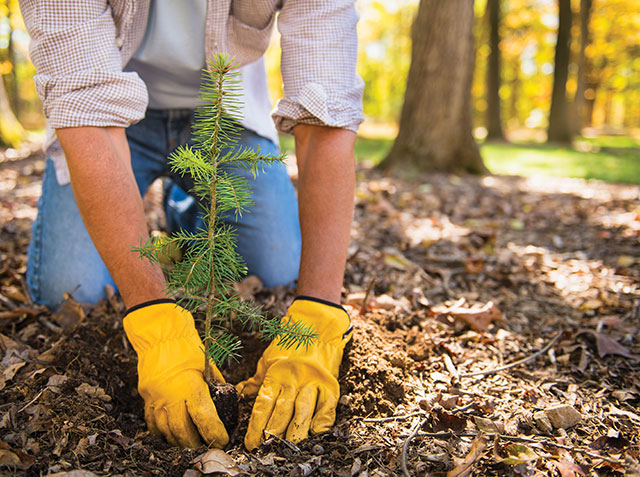 Financial Security
Improve access to tools and programs to help people live their lives with greater financial confidence
TD Mindpower initiative saw TD employees volunteer over 1,500 hours in 2019 to lend their business expertise to help community organizations enhance their data and analytics capacity.
TD has worked with leading technology education company Everfi to educate students and adults to help them build stronger financial habits through an online course.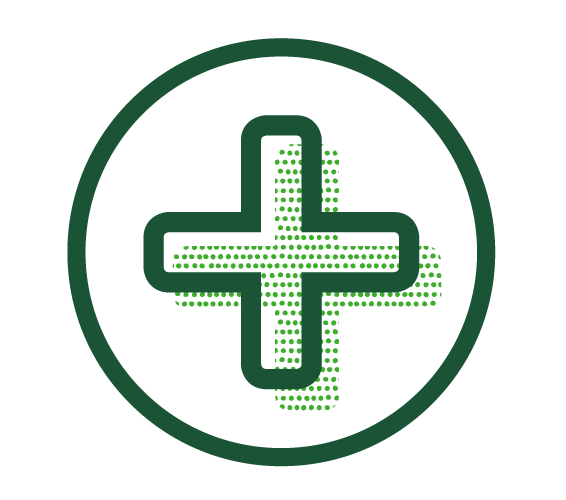 Better Health
Support more equitable health outcomes for all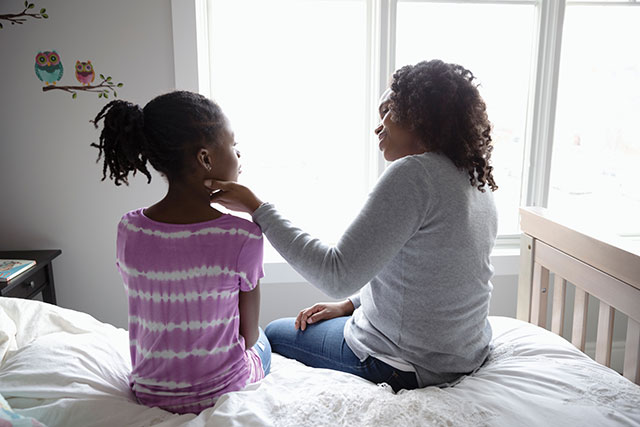 TD supports The Moncton Hospital in New Brunswick and its Provincial Child and Adolescent Psychiatry Program, helping to increase access to care for adolescents struggling with mental illness.
TD is helping to improve access to health care by supporting CoLab Philadelphia, which converted a travel trailer into a mobile, multi-use platform to directly connect Philadelphians with health services by conducting free health screenings and providing health education in public spaces.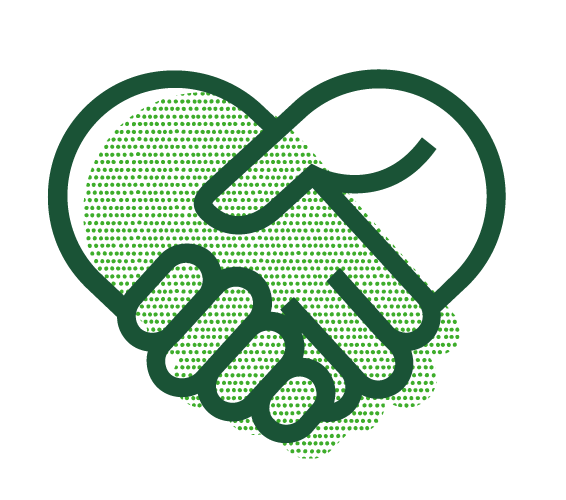 Connected Communities
Create the opportunities people need to connect with their community and have a sense of belonging
TD launched an internal North American executive task force on refugees which will build on TD's work to date providing access to financial services, employment and financial education to new immigrants.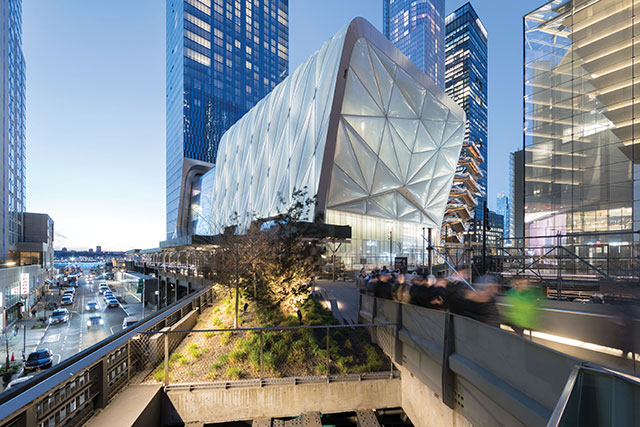 TD provided a $1.5 million investment in a new arts centre in New York City, The Shed, to fund complimentary performance and exhibition tickets for underserved communities, and to support the Open Call program, which commissions works from artists who have not yet received major institutional recognition.
back to top