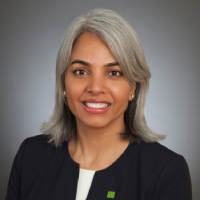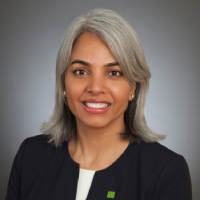 "At TDAM, environmental, social and governance (ESG) factors are an important area of focus and research. We actively engage with companies and leverage our asset ownership positions by seeking to effect change on ESG-related risks and opportunities with an aim to help maximize the overall long-term value of investments."
Head of ESG Research and Engagement, TD Asset Management Inc. (TDAM)
ESG factors can impact our assessment of investment risks and opportunities. Compatible with our goal of seeking to provide strong risk adjusted returns, we believe it is important to consider material ESG factors as part of the investment process.
For more information on ESG integration across investment teams, such as, Fundamental Equities, Quantitative Equities, Fixed Income and Alternative Assets, please refer to TDAM's Sustainable Investing Approach.
View TDAM's Sustainable Investing Approach
1 Integration of ESG factors in the investment process excludes certain strategies and asset classes, including but not limited to index-tracking funds and certain third-party sub-advised strategies.
What are ESG Factors?
A few examples of ESG factors include: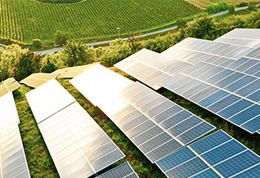 Environmental
Conservation of the natural world (climate change & carbon emissions, air and water pollution, biodiversity, deforestation, energy efficiency, waste management, water scarcity).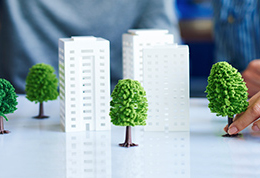 Social
Consideration of people and relationships (customer satisfaction, data protection, privacy, gender & diversity, employee engagement, community relations, human rights, labour standards).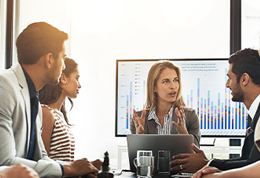 Governance
Standards for running a company (board composition, audit committee structure, bribery and corruption, executive compensation, lobbying, political contributions, whistleblower schemes).
Resources and Publications
Achievements and Initiatives
Tabs Menu: to navigate this menu, use the left & right arrow keys to change tabs. Press tab to go into the content. Shift-tab to return to the tabs.
Stewardship and Proxy Voting
TDAM takes an active stewardship approach across its equity, fixed income and alternative asset portfolios, including engagement with companies and proxy voting on certain ESG-related issues. These elements of stewardship serve as avenues to both develop a better understanding of a company and allow us to convey our views to the board and management.
View the TD Asset Management Proxy Voting Guidelines
View TD Asset Management - Proxy Voting Policy & Procedures
View TDAM's Proxy Voting Records
"View TDAM's Proxy Voting Records" link takes you to a third party site not affiliated with TDAM. The site is for informational purposes only. If you choose to visit it, you will be subject to its terms of use and privacy policies, over which TDAM has no control. TDAM does not endorse and makes no warranty as to the accuracy, completeness, currency, or reliability of the site's content. Alternative formats of these documents are available upon request by calling 1-800-588-8054 or sending a message at tdadvisor@td.com.
TD Ready Commitment
We engage in all corporate responsibility matters relating to our parent company, TD. TD is targeting C$1 billion by 2030 in community giving in areas that support change, nurture progress, and contribute to making the world a better place: Financial Security, Vibrant Planet, Connected Communities, Better Health.
Learn more about how TD is helping create a more vibrant planet
See the latest ESG reports on TD performance data, as well as disclosures and position statements on important ESG topics. Learn more
Analyst, TD Asset Management Inc.
Vice President, TD Asset Management Inc.
Back to top
Top