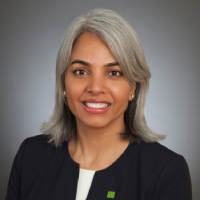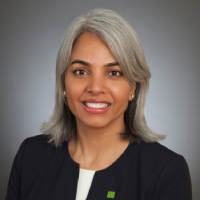 "Sustainability is at the core of TD Asset Management's role in providing investment excellence and solutions. A holistic view of financial as well as environmental, social and governance factors (ESG) adds to a deeper understanding of drivers of risk and returns and helps us be better fiduciaries for our clients."
Head of ESG Research and Engagement, TD Asset Management Inc. (TDAM)
At TDAM, sustainability is a long-term investment. ESG integration aligns with our philosophy of seeking investments in sustainable, long-term assets through a risk-managed process. We strive for a fully integrated ESG engagement process in our investment process. This firm-wide approach helps our investment teams undertake ESG integration and adopt processes for their mandates.
TDAM's Sustainable Investing Approach details ESG integration across investment teams, including Fundamental Equities, Quantitative Equities, Fixed Income and Alternative Assets.
View TDAM's Sustainable Investing Approach
TDAM's ESG Committee is comprised of diverse and seasoned professionals, overseeing our ESG strategy and efforts. Our dedicated ESG Research and Engagement Team supports our investment teams with ESG research, ESG integration, and ownership efforts.
Investing for a better tomorrow
We focus on influential Environmental, Social, and Governance (ESG) issues that are likely to impact the long-term value of an investment.
Sustainable investing is an approach that accounts for ESG factors in the investment process. ESG references three factors that measure the sustainability and social impact of an investment: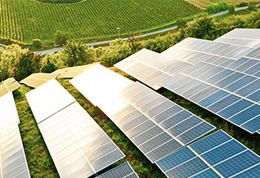 Environmental
Conservation of the natural world (climate change & carbon emissions, air and water pollution, biodiversity, deforestation, energy efficiency, waste management, water scarcity).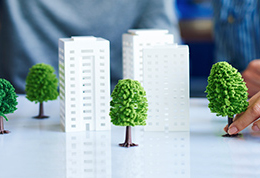 Social
Consideration of people and relationships (customer satisfaction, data protection, privacy, gender & diversity, employee engagement, community relations, human rights, labour standards).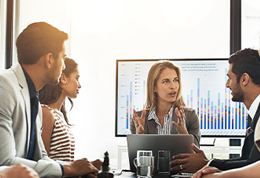 Governance
Standards for running a company (board composition, audit committee structure, bribery & corruption, executive compensation, lobbying, political contributions, whistleblower schemes).
Resources and Publications
Achievements and Initiatives
Tabs Menu: to navigate this menu, use the left & right arrow keys to change tabs. Press tab to go into the content. Shift-tab to return to the tabs.
Stewardship and Proxy Voting
TDAM takes an active stewardship approach across its equity and fixed income portfolios. Our engagement and proxy voting efforts provide an additional layer of analysis, over and above the integration of ESG factors in our analyses of companies. As a result, stewardship is a key pillar within our ESG framework, as we believe that engagement and dialogue provide a better view of a company's future preparedness and resiliency to manage evolving ESG issues.
View the TD Asset Management Proxy Voting Guidelines
View TD Asset Management - Proxy Voting Policy & Procedures
TD Ready Commitment
We engage in all corporate responsibility matters relating to our parent company, TD. TD is targeting C$1 billion by 2030 in community giving in areas that support change, nurture progress, and contribute to making the world a better place: Financial Security, Vibrant Planet, Connected Communities, Better Health.
Learn more about how TD is helping create a more vibrant planet
See the latest ESG reports on TD performance data, as well as disclosures and position statements on important ESG topics. Learn more
Analyst, TD Asset Management Inc.
Vice President, TD Asset Management Inc.
Back to top
Top