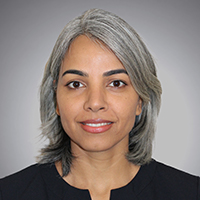 "Sustainability is at the core of TD Asset Management's role in providing investment excellence and solutions. A holistic view of financial as well as environmental, social and governance factors (ESG) adds to a deeper understanding of drivers of risk and returns and helps us be better fiduciaries for our clients."
Priti Shokeen
Head of ESG Research and Engagement, TD Asset Management Inc. (TDAM)
Investing for a better tomorrow
Sustainable investing is an approach that incorporates environmental, social and governance (ESG) factors into the investment process. Learn more
At TD Asset Management (TDAM), we focus on influential ESG issues that are likely to impact the long-term value of an investment. In our fiduciary duty, we aspire to the following: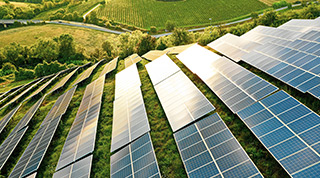 High PRI Assessment Scores
We strive for the highest possible scores across assessment modules.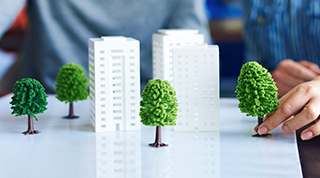 Direct ESG Engagements
We directly engage in ESG activities with companies across a range of industries.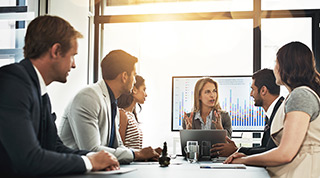 Proxy Voting Activities
Since 2008, we have supported 750+ shareholder proposals related to several environmental and social issues.
Achievements and Initiatives
Supporting Principles for Responsible Investment (PRI) since 2008. TDAM was among the first Canadian bank-owned asset managers to sign the United Nations-backed PRI.
View the 2020 RI Transparency Report for TDAM and TD Greystone*
View the 2021 PRI Summary Assessment here.
A Carbon Disclosure Project (CDP) signatory, for CDP Climate Change, Forests, and Water. CDP envisions a thriving economy that benefits our people and planet in the long-term.
A Canadian Coalition of Good Governance (CCGG) participant that promotes good governance in Canadian public companies, improves the regulatory environment and align board interests with shareholder interests.
A Climate Action 100+ signatory for an investor initiative that holds the world's largest greenhouse gas emitters accountable for their impacts on climate change.
An Investor Stewardship Group (ISG) signatory for an investor-led organization that established a framework of basic investment stewardship and corporate governance standards.
An active member of the Global Real Estate Sustainability Benchmark (GRESB), the leading ESG benchmark for real assets.
Strong collaboration with regulators, stock exchanges, global partners, and ESG data providers to strengthen the sustainable finance agenda. TDAM was one of twenty institutional investors to join a pilot project conducted by the United Nations Environment Programme - Finance Initiative (UNEP FI) to assess how climate change could impact investor portfolios worldwide. Learn more
Institutional Investor signatory to RIA Canada's Canadian Investor Statement on Diversity & Inclusion. As statement that acknowledges the existence of systemic racism and its impacts on Black and Indigenous communities and People of Colour in Canada and globally.
TDAM is a member of International Corporate Governance Network (ICGN) to help promote corporate governance standards and best practices in global markets.
TDAM is a supporter of the Taskforce on Climate Related Financial Disclosures (TCFD). As supporters of the TCFD recommendations and end-users of TCFD reporting TDAM will be better equipped to evaluate and manage climate related risks and opportunities in our portfolios and potentially add more value for investors. Click here to learn more.
TD Asset Management Inc. (TDAM) is a signatory to the 2021 Global Investor Statement to Governments on the Climate Crisis. As a signatory of the Statement to world governments, TDAM is urging them to undertake five priority actions to accelerate climate investment before COP26. Click here to learn more.
TD Asset Management Inc. (TDAM) is a signatory to the Canadian Investor Statement on Climate Change. As a signatory, TDAM calls on companies to establish long-term and interim GHG emissions reduction targets that are based on climate science and are aligned with the ambition of achieving net-zero emissions by 2050. Click here to learn more.
TDAM is a Founding Participant in Climate Engagement Canada (CEC), which aims to drive dialogue between the financial community and Canadian corporations to promote a just transition to a NetZero economy. Click here to learn more.
TD Asset Management supports the 30% club new statement of intent calling on companies to achieve the 30% threshold of women on corporate boards and in executive management positions.
Click here to learn more.
TD Asset Management (TDAM) is a signatory to the Statement by the Quebec Financial Centre for a Sustainable Finance - a charter of commitments by stakeholders in the Quebec financial sector in favor of finance that is based on responsible principles. Click here to learn more.
* TD Greystone Asset Management (TD Greystone) legally amalgamated with TD Asset Management Inc. (TDAM) on November 1, 2019.
TDAM's Sustainable Investing Approach
TDAM Climate Change Statement/Principles
TDAM considers climate change a systemic risk affecting economies, companies and investors. Our approach to climate change is aligned with our overall philosophy of integrating all sources of risk and return in our investment processes.
As an investment manager of diversified asset classes, TDAM considers climate change as an important area of research to fulfill our fiduciary responsibility on behalf of our clients and the funds that we manage. We actively engage with companies and leverage our asset ownership positions to encourage improvements in company disclosures on climate-related risks and opportunities. In addition, we participate in numerous industry collaborations including Climate Action 100+, CDP, and the UNEP FI TCFD investor pilots, with the first two furthering our company engagement efforts and the latter developing a better understanding of climate related investment risks.
Our approach continues to evolve to help position our portfolios to capitalize on investment opportunities arising from an accelerated transition to a low carbon economy and manage undue climate-related physical and transition risks.
Integration of sustainability factors
ESG integration aligns with our philosophy of seeking investments in sustainable, long-term assets through a risk-managed process. We strive for a fully integrated ESG engagement process in our investment products.
Our dedicated ESG Research and Engagement Team supports our investment teams with ESG research, ESG integration, and ownership efforts.
How we integrate ESG factors into our investment process
We proactively evolve as ESG data matures, materiality comes into focus, and regulatory frameworks expand market awareness. Under this approach, financially material ESG factors are reviewed alongside traditional investment criteria. Implications arise if an ESG matter changes the intended risk or return profile of an investment.
TDAM's Sustainable Investing Approach details ESG integration across investment teams, including:
Fundamental equities
Systematic reviews of issuer ESG risks; Thematic ESG research; Active ownership
Quantitative equities
Quantitative ESG signals; ESG data dialogue; Proxy voting
Fixed income
ESG credit review & exposure scores; Issuer engagement; ESG Credit Committee
Alternative assets
Environmental impact; Health & welfare; Integrity & accountability
Read more on our sustainability process for Canadian real estate, global real estate, infrastructure, and mortgage investment strategies.
TD Ready Commitment
We engage in all corporate responsibility matters relating to our parent company, TD. TD is targeting C$1 billion by 2030 in community giving in areas that support change, nurture progress, and contribute to making the world a better place: Financial Security, Vibrant Planet, Connected Communities, Better Health.
Learn more about how TD is helping create a more vibrant planet
See the latest ESG reports on TD performance data, as well as disclosures and position statements on important ESG topics. Learn more
Back to top
Top