Finding areas of resiliency within commercial real estate
Published: 09/12/2020
Investor Knowledge +
5 Minutes =
Confident Investing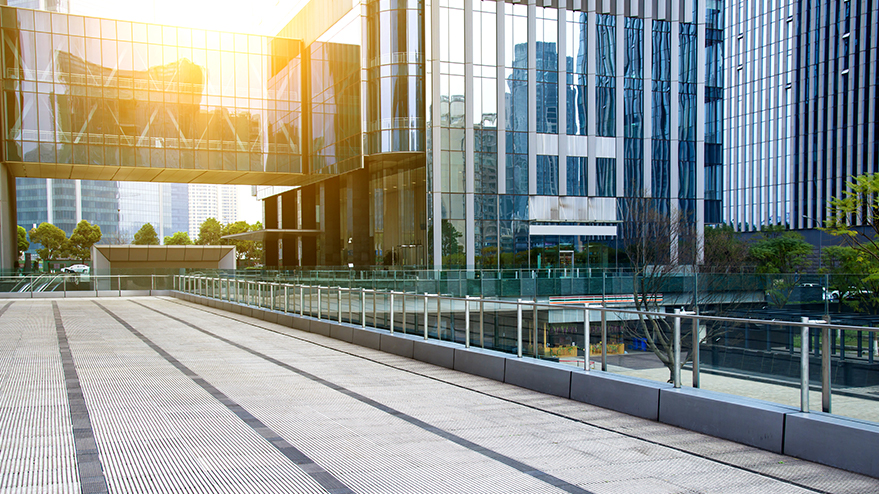 Around the world, nations have taken unprecedented action to flatten the spread and duration of the COVID-19 pandemic. During this time, global markets have seen historic peaks and valleys ranging from drastic plunges early on to new highs as of late. And, as always, the return experience isn't uniform across the board, as some segments are feeling the negative consequences of global lockdowns more than others.
Impact on Commercial Real Estate
The old adage of "not painting all investments with one brush" couldn't be more appropriate in today's investing environment, including commercial real estate. While many investors intuitively expect commercial real estate to suffer from the effects of the COVID-19 pandemic, the reality is that it is having a varying impact based on property type, and that the asset class shouldn't all be seen in the same light or painted with one brush.
For example, the travel, hospitality, and retail sectors are all witnessing the greatest disruption while within the office market, leasing activity is being prolonged as companies reassess capacity-driven decisions, and employees working from home becomes the new normal over the interim. Because the current environment has affected different segments and regions to various degrees, the pronounced importance of having a well-diversified real estate portfolio across certain segments and regions comes front and centre.
Finding resilience during a pandemic
To help highlight the importance of diversification and outline opportunities and strategies across the commercial real estate asset, the Alternative Investments Team at TD Asset Management Inc. (TDAM) has recently written a paper titled Finding Resilience During a Pandemic: Commercial Real Estate. The paper also discusses the supply and demand dynamics within the Canadian industrial market and illustrates the income resiliency through the multi-unit residential segment in Canada.
Despite short-term impacts on real estate fundamentals due to the COVID-19 pandemic, commercial real estate remains highly compelling as investors search for stable yield and capital preservation in today's suppressed interest rate and volatility ridden equity environment. As we navigate potential future waves of the COVID-19 pandemic, TDAM maintains conviction in the income resilience exhibited within our commercial real estate investment strategies.
Your investment manager plays an important role
For alternative investment managers, portfolio construction, asset quality, managing relationships and risk management are critical factors in navigating the current environment. Moreover, during this pandemic, there are areas of the market that continue to provide enhanced income stability, capital preservation and income growth potential.
Ultimately, the role of real asset investments within an investor's total portfolio mix remains steadfast in providing attractive income, lower correlation and improved diversification with other asset classes, translating into higher potential risk-adjusted returns for total investment programs.
The information contained herein has been provided by TD Asset Management Inc. and is for information purposes only. The information has been drawn from sources believed to be reliable. The information does not provide financial, legal, tax or investment advice. Particular investment, tax, or trading strategies should be evaluated relative to each individual's objectives and risk tolerance.
Certain statements in this document may contain forward-looking statements ("FLS") that are predictive in nature and may include words such as "expects", "anticipates", "intends", "believes", "estimates" and similar forward-looking expressions or negative versions thereof. FLS are based on current expectations and projections about future general economic, political and relevant market factors, such as interest and foreign exchange rates, equity and capital markets, the general business environment, assuming no changes to tax or other laws or government regulation or catastrophic events. Expectations and projections about future events are inherently subject to risks and uncertainties, which may be unforeseeable. Such expectations and projections may be incorrect in the future. FLS are not guarantees of future performance. Actual events could differ materially from those expressed or implied in any FLS. A number of important factors including those factors set out above can contribute to these digressions. You should avoid placing any reliance on FLS.
Back to top
Top