Is Index Concentration a Real Risk in Today's Markets?
Published: 19/11/2020
Published: 19/11/2020
Investor Knowledge +
5 Minutes =
Confident Investing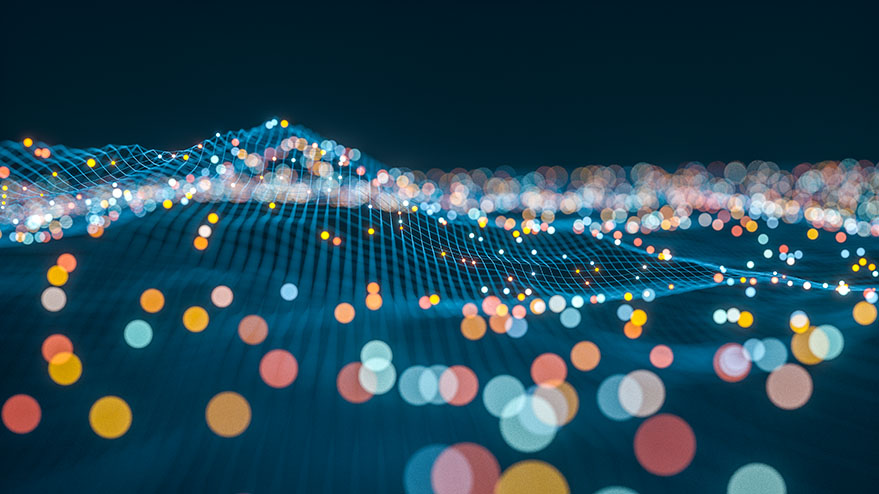 It was August 2000 and Canadian investors were jubilant. The country's main stock market index, the TSE 300¹, had just posted a record return of 63.4% over the past year. A massive amount of wealth was being created. In many investors' eyes, the sky was the limit. Not everyone was ecstatic though - many equity managers were worried.
The best and then the rest
The reason for the index's extraordinary performance in the year 2000 was principally due to only two stocks: Nortel Networks and BCE. Without these two stocks, the index's return would have been 27.5% which is 35.9% lower than what was realized. The return contribution to the TSE 300 Index of those two stocks accounted for more than the return contribution made by the remaining 298 stocks of the index. Needless to say, this important index was highly concentrated.
Is concentration an issue in today's markets?
To make a comparison in today's markets, between the end of August 2019 and August 2020, the S&P 500 Index posted a gross total return of 21.9%. However, that return was largely driven by only a handful of stocks, the so-called FAANGs (Facebook, Amazon, Apple, Netflix, Alphabet) to which we can also add Microsoft. Without these six stocks, the return over the past year would have been a much reduced 9.7%.
With this in mind, the question investors may be asking is what are the implications of historically significant index concentration for equity managers? To help answer this, Yuriy Bodjov, Vice President and Director, TD Asset Management Inc. (TDAM) who is responsible for the research and development of low volatility, absolute return, derivatives strategies and quantitative risk modeling has authored an article titled The Risks of Index Concentration in Today's Markets.
Within the article, Yuriy discusses the risk for investors in today's markets due to index concentration, including some important historical context.
Some of the key highlights include:
As index concentration increases, capitalization weighted indices and strategies with low tracking errors will likely continue to perform strongly and since these indices will be increasingly difficult to beat, many investors will be tempted to choose passive investing as a way to achieve their investment goals.
The small number of disproportionately large stocks that benefit from increases in index concentration see their valuation multiples increase at a faster pace and become overvalued, which sooner or later, tend to fall to more closely match their earnings which can lead to poor relative performance.
Increasing index concentration is caused by stocks that are steadily trending up giving the appearance of reduced volatility, however, this appearance is misleading because it ignores the likelihood that these stocks are becoming overvalued which may result in greater volatility.
Concentrating the weight of a portfolio in a few overvalued and risky growth stocks trying to achieve a quick gain at the expense of reduced diversification typically may undermine the future prospects of any investment strategy.
Spreading the risk
Instead of relying on portfolios dependent on a few star performers, prudent investors are better served by choosing strategies that spread their bets more equally. In the long run, such an approach, like low volatility investing, has proven to deliver strong risk adjusted returns over capitalization-weighted indices.
This article and many more can be found on the TDAM Institutional website under the insights tab.
¹The TSE 300 Index was a Canadian stock market index that tracked the prices of 300 influential stocks which were traded on the Toronto Stock Exchange. On May 1, 2002, it was replaced by the S&P/TSX Composite Index.
The information contained herein has been provided by TD Asset Management Inc. and is for information purposes only. The information has been drawn from sources believed to be reliable. The information does not provide financial, legal, tax or investment advice. Particular investment, tax, or trading strategies should be evaluated relative to each individual's objectives and risk tolerance.
Certain statements in this document may contain forward-looking statements ("FLS") that are predictive in nature and may include words such as "expects", "anticipates", "intends", "believes", "estimates" and similar forward-looking expressions or negative versions thereof. FLS are based on current expectations and projections about future general economic, political and relevant market factors, such as interest and foreign exchange rates, equity and capital markets, the general business environment, assuming no changes to tax or other laws or government regulation or catastrophic events. Expectations and projections about future events are inherently subject to risks and uncertainties, which may be unforeseeable. Such expectations and projections may be incorrect in the future. FLS are not guarantees of future performance. Actual events could differ materially from those expressed or implied in any FLS. A number of important factors including those factors set out above can contribute to these digressions. You should avoid placing any reliance on FLS.
Back to top
Top