Why TDAM for Asset Allocation
TDAM was among the first to introduce asset allocation portfolios, pioneering the integration of alternative investments alongside equities and fixed income. Our approach combines three decades of asset allocation experience with new thinking and innovation that can help improve investment outcomes for you.
Broad investment platform
We bring together broadly diversified asset class, sector, regional and investment style capabilities.
Full-service offering
Our capabilities integrate alternatives into multi-asset portfolios for optimal factor diversification.
Highly experienced investment team
We have access to research, tools and insights from one of the deepest asset allocation and derivatives teams in Canada.
All our experience in one portfolio
Access to our best ideas pooled funds that incorporate alternatives, equities and fixed income.
Increasing the probability of investment success
Long-term strategic asset allocation. Create a strategic mix that meets your unique needs, invest alongside our best ideas pooled funds or a combination of strategies.
Best in class ingredients. We have established track records across multiple strategies with one of the deepest alternative's platforms in Canada.
Integration of alternatives. In a low interest rate environment, we believe the integration of alternative investments is key to improving the probability of investment success.
An experienced asset allocation investment team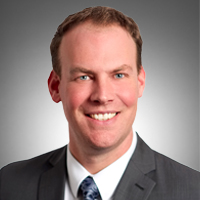 "We believe in the long-run that properly diversified portfolios, built around investor objectives, will increase the probability of investment success."
Managing Director, Head of Asset Allocation & Derivatives
Our highly experienced team draws on the strength of over 130 investment professionals to build disciplined portfolios that aim to exceed clients' needs. The team is broken down into five groups including a dedicated institutional asset allocation group, strategic and tactical fund-of-funds, research and strategy, and synthetics. These groups work very closely together. All investment decisions are conducted based on the overall team process, research and beliefs.
Back to top
Top