Martin Currie Investment Management Limited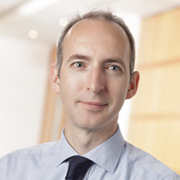 Andrew Graham,
Investment Director, Asia
Andrew joined Martin Currie in 2010 from Sofaer Capital, where he was a partner, and has built a strong record during his 23 years of managing Asia-Pacific equities. Before Sofaer Capital, Andrew specialised in Asian equities in earlier roles at Putnum Investments, Scottish Widows Investment Partnership and Kemper Investment Management.
WAYS TO INVEST WITH US
Find an Advisor
Talk to your Advisor or find a TD Advisor
Locate a Branch
Visit a Branch to talk to a Mutual Fund Representative Mutual Fund Representatives with TD Investment Services Inc. offer mutual funds at TD Canada Trust.
Invest Online
Trade with confidence using WebBroker.
Over the Phone
Got a question? Call EasyLine.
Back to top
Top