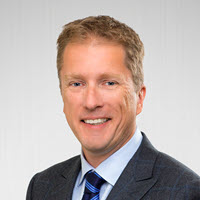 Robert Vanderhooft, CFA
SVP, TD Bank Group and Vice Chair, TDAM
Robert Vanderhooft started his career in 1987 and joined TDAM in 1991. Robert is Chair of the TD Wealth Asset Allocation Committee, which sets broad asset allocation themes and guidelines for the firm. He also works with the ESG and investments teams on engagements related to ESG, and assists the client service team in client meetings on broad investment topics including asset allocation discussions. Previously, Robert was the Chief Investment Officer (CIO) at TDAM and CEO and Chief Investment Officer for Greystone Managed Investments, a firm acquired by TDAM in 2018. A CFA charterholder, Robert holds a B.Comm. from the University of Manitoba.
WAYS TO INVEST WITH US
Find an Advisor
Talk to your Advisor or find a TD Advisor
Locate a Branch
Visit a Branch to talk to a Mutual Fund Representative Mutual Fund Representatives with TD Investment Services Inc. offer mutual funds at TD Canada Trust.
Invest Online
Trade with confidence using WebBroker.
Over the Phone
Got a question? Call EasyLine.
Back to top
Top