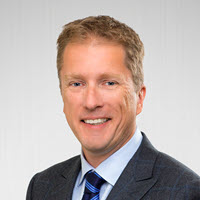 Robert Vanderhooft, CFA
CIO, TDAM
Robert Vanderhooft is Chief Investment Officer at TD Greystone Asset Management, and Senior Vice President, TD Bank Group. As CIO TDAM, he leads all investment teams. As TD Greystone's Chief Investment Officer and the Chair of TD Greystone's Asset Strategy Team, Rob oversees investment strategy, new product development and in-house investment teams covering Canadian equities, fixed income, U.S. equities, international equities, real estate, mortgages and infrastructure. He sits on a variety of committees and chairs the TD Wealth Asset Allocation Committee. Rob has extensive experience managing investments across a variety of mandates. He holds a B. Comm. from the University of Manitoba and is a CFA charterholder.
WAYS TO INVEST WITH US
Find an Advisor
Talk to your Advisor or find a TD Advisor
Locate a Branch
Visit a Branch to talk to a Mutual Fund Representative Mutual Fund Representatives with TD Investment Services Inc. offer mutual funds at TD Canada Trust.
Invest Online
Trade with confidence using WebBroker.
Over the Phone
Got a question? Call EasyLine.
Back to top
Top