Martin Currie Investment Management Limited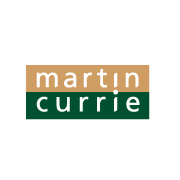 Martin Currie Inc. is an independently managed investment affiliate of Legg Mason Inc., one of the world's largest asset management firms. An Edinburgh, Scotland based investment management company that was founded in 1881, Martin Currie Ltd. has a strong legacy of investing in international equities for clients worldwide.
In North America, they provide services to pension funds, foundations, and mutual fund clients. Describing themselves as a 'big boutique', the company has the solidity, professionalism and robustness of process of a large company, combined with the distinctiveness, client focus, and personal ownership of a small company. Martin Currie Ltd. is a private employee-owned company.
Investment Director, Asia
Back to top
Top