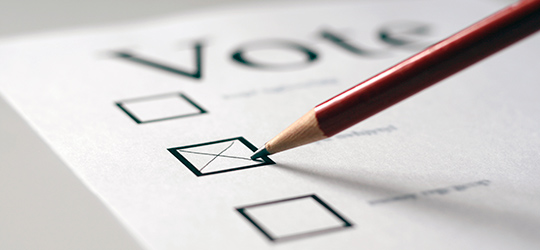 Back to All Articles
Federal Election 2019: Liberals Take the House Again. What Does it Mean for you?
---
| | | |
| --- | --- | --- |
| Investor Knowledge + | | 5 Minutes = Confident Investing |

After a closely watched election, Canadians voted in favour of the Liberals, awarding the incumbent party with 157 seats in the House of Commons, 13 seats shy of a majority government.
The Conservatives, in second place with 121 seats, clinched the popular vote with 34%. This marks the first popular vote and seat split in 40 years. Ironically, that time, Pierre Trudeau's Liberals won the popular vote by 500,000 votes, even though the Conservatives won 22 more seats.
Rounding out the results, the Bloc Québécois, New Democratic Party (NDP), and Green parties were awarded 32, 24, and three seats, respectively.
Canada appears to be a deeply divided nation. While Western Canada swayed blue (more so than the last election), Central Canada and Eastern Canada ran red. This raises a few important questions.
What does a minority government mean for Canada? 
Passing legislation can be tricky in a minority government. You need the opposing party on your side. And the numbers are too tight to be favourable. This is why minority governments may not last long. This minority government could be in power for two more years given the seat count.
That being said, the Liberals have a challenge on their hands. Without a majority mandate (and an unlikely formal coalition), they will likely have to garner heavy support for their policies, while managing competing interests across the country.
…And the economy?
As part of their platform, the Liberals pledged to increase the government deficit to $27.4 billion next year to fund new campaign promises.
Generally, when a government runs a deficit, more money is spent on the economy than is pulled out of the economy. This may create growth in the short-term. Overall, Canadians are likely looking at a higher government debt load and more economic stimulus.
TD Economics expects a growth of approximately 1.5% for the Canadian economy next year, as well as one-tenth or two-tenths of a point in 2021.
…And the housing market?
The Canadian housing market will likely remain a giant. If anything, Liberal campaign promises may heighten that giant, particularly in the largest markets (Vancouver, Toronto and Victoria).
First-time home buyers will likely continue to reap the benefits. Expanded initiatives may allow for more leverage and debt on home purchases up to $750,000. This may create more demand at a time when the housing market remains on the upswing.
TD Economics expects their housing market forecasts will increase by 1% to 2% in the coming years. This means a moderate gain in prices of approximately 4% nationally — with a potential boost of 5% to 6%.
In other words?
We have another election behind us, positive momentum in the Canadian economy, and a closer look at what it all means here: TD Economics Election Commentary.
---
The information contained herein has been provided by TD Asset Management Inc. and is for information purposes only. The information has been drawn from sources believed to be reliable. The information does not provide financial, legal, tax or investment advice. Particular investment, tax, or trading strategies should be evaluated relative to each individual's objectives and risk tolerance.


Certain statements in this document may contain forward-looking statements ("FLS") that are predictive in nature and may include words such as "expects", "anticipates", "intends", "believes", "estimates" and similar forward-looking expressions or negative versions thereof. FLS are based on current expectations and projections about future general economic, political and relevant market factors, such as interest and foreign exchange rates, equity and capital markets, the general business environment, assuming no changes to tax or other laws or government regulation or catastrophic events. Expectations and projections about future events are inherently subject to risks and uncertainties, which may be unforeseeable. Such expectations and projections may be incorrect in the future. FLS are not guarantees of future performance. Actual events could differ materially from those expressed or implied in any FLS. A number of important factors including those factors set out above can contribute to these digressions. You should avoid placing any reliance on FLS.


TD Asset Management Inc. is a wholly-owned subsidiary of The Toronto-Dominion Bank. All trademarks are the property of their respective owners. ® The TD logo and other trade-marks are the property of The Toronto-Dominion Bank.
---
TDAM Connections at a Glance:
Back to top
Top