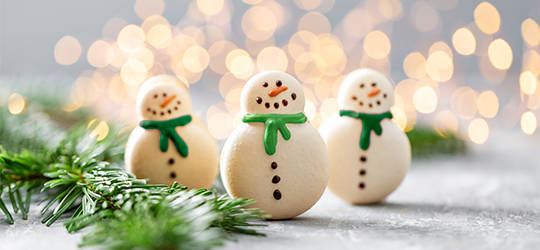 | | | |
| --- | --- | --- |
| Investor Knowledge + | | 5 Minutes = Confident Investing |

Another exciting holiday season is here. For many of us, this means good food, fun parties and endless memories. It also means heaps of presents for our loved ones.
This year, holiday spending is expected to average CA$1,593 per Canadian, 1.9% higher when compared to 20181.
Goodwill can rack up a big bill. Fortunately, you may be making more money than you think. Thanks to your investments — and a little patience.
Successful investors remain calm and cool-headed when it comes to their investment portfolios.  When markets churn, they stay the course. This principle takes some practice. It's easier to automate your investments. A Pre-authorized Purchase Plan (PPP) helps with that. Investors can set it and forget it.
A PPP can potentially increase returns through dollar cost averaging, a strategy in which smaller amounts are invested over multiple time periods instead of all at once. This makes investing easier because funds are automatically withdrawn from your bank account. This is one of many benefits. 
A PPP also:
provides access to high-quality funds for as little as $25 per transaction;
allows you to automatically invest a fixed amount at regular intervals;
helps decrease the impact volatility can have on your investments; and,
assists you in achieving your investment  goals.
Make sure to review your statement when you receive your year-end distributions. With the right momentum, a good result can become a great result. This translates to more money in your pocket and holiday cheer all around. When your spending ramps up, your investments shouldn't back down. Please refer to our website for more helpful resources.
Happy Holidays from TDAM!
---
TD Asset Management Inc. is a wholly-owned subsidiary of The Toronto-Dominion Bank. All trademarks are the property of their respective owners. ® The TD logo and other trade-marks are the property of The Toronto-Dominion Bank.
---
TDAM Connections at a Glance:
Back to top
Top