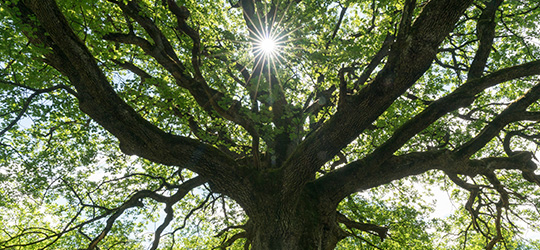 Investor knowledge +
5 Minutes =
Current Insights
Why do we invest? It could be for a short-term goal like a vacation or automobile purchase. It could also be for longer term goal like purchasing a home or retirement. Ultimately all investing has some sort of goal it is looking to achieve. How we get there can, and has always had, many different paths with many twists and turns and ups and downs – it's never been a straight path.
The dynamics of investing, while complex, can be boiled down to two things: income and growth. People generally invest because they need income or growth in order to achieve their goals. For decades high and stable income was provided by fixed income investments, while higher growth was achieved by investing in more risky and volatile equity investments. Today, this simple formula has changed.
In today's environment of very low interest rates and the resulting low fixed income yields, the prospects of high and stable income have diminished considerably. This has resulted in a void within the investment landscape as investors look for a solution that provides the stability and returns that fixed income could traditionally provide. This is particularly true for investors who are retired.
The more things change, the more they stay the same
While society, markets, and the economy have evolved rapidly, the basic requirements of retiree investors remain tied to two core principles: firstly, those drawing down on their investments to fund living expenses require solid returns that outpace inflation and ensure they do not outlive their savings. Secondly, retirees and conservative investors require stable returns that avoid sharp drawdowns that can put retirement plans in jeopardy.
Investors also need to re-think their approach to the balance between risk and return. Not only are fixed income returns lower than in the past, but their diversification benefits and liquidity risk is structurally changing. The "goldilocks" circumstances of high-and-falling yields that propelled bond returns through a 40+ year bull-run no longer exists, and long-term expected returns for fixed income are much lower than in the past.
So, what's an investor to do? Where can they find stable yet higher returns against the current backdrop of lower potential return and higher risk from traditional fixed income?
TD Retirement Portfolios
In 2013, the TD Retirement Portfolios (Portfolios) were launched to directly address a convergence of demographic, economic and market trends: millions of Canadians requiring stable income for retirement investing or portfolio diversification in a world of persistently low rates.
The goal of the Portfolios is to fulfill the traditional role of fixed income by generating stronger equity-driven returns over the medium term but with a fixed-income-like stability and strong market liquidity. By doing so, TD Asset Management Inc. has created a true alternative to traditional fixed income that can provide income stability as a one-ticket solution or as a diversifying component within a larger portfolio. At the heart of the Portfolios is an innovative options-based approach that can benefit from volatility and can provide even greater levels of protection in the event of a falling market.
Taken together the Portfolios maintain low-risk levels, can provide greater long-term expected returns and help align future success to economic growth and earnings rather than the unfavourable yield environment. This means that the Portfolios can be used for:
A one-ticket retirement income solution
A fixed income alternative for clients looking to enhance returns without the risk of investing in equities
A source of diversification in a balanced solution
For more information on the Portfolios, please visit our website.
The information contained herein has been provided by TD Asset Management Inc. and is for information purposes only. The information has been drawn from sources believed to be reliable. The information does not provide financial, legal, tax or investment advice. Particular investment, tax, or trading strategies should be evaluated relative to each individual's objectives and risk tolerance.
Certain statements in this document may contain forward-looking statements ("FLS ") that are predictive in nature and may include words such as "expects", "anticipates", "intends", "believes", "estimates" and similar forward-looking expressions or negative versions thereof. FLS are based on current expectations and projections about future general economic, political and relevant market factors, such as interest and foreign exchange rates, equity and capital markets, the general business environment, assuming no changes to tax or other laws or government regulation or catastrophic events. Expectations and projections about future events are inherently subject to risks and uncertainties, which may be unforeseeable. Such expectations and projections may be incorrect in the future. FLS are not guarantees of future performance. Actual events could differ materially from those expressed or implied in any FLS. A number of important factors including those factors set out above can contribute to these digressions. You should avoid placing any reliance on FLS.
TD Asset Management Inc. is a wholly-owned subsidiary of The Toronto-Dominion Bank.
®The TD logo and other trademarks are the property of The Toronto-Dominion Bank or its subsidiaries.
---
TDAM Connections at a Glance:
Back to top
Top