4 Financial Statements to Manage Small Business Finances
Financial statements can be a tool to help small business owners better understand and manage their business finances—especially when it comes to cash flow. Essentially, cash flow is the net amount of cash and cash-equivalents being transferred into and out of your business.
Why is understanding cash flow Important?
At the most fundamental level, your company's ability to create value is determined by its ability to generate positive cash flows. Small business stats reflect how getting a handle on your cash flow can mean the difference between success and potential failure:
In response to Covid-19 impacts, more than 50% of businesses plan to improve their accounting practices and start budgeting to ensure stable cash flow according to a 2020 TD survey of small business owners
Other studies indicate that a majority of business failures are related to poor cash flow management or poor understanding of how cash flow contributes to a business's financial health
Benefits of preparing financial statements
Financial statements can give you a holistic view of your company's finances and help improve profitability.
Helps keep you on top of your business's finances and cash flow

Provides better understanding of the financial strength of your business

Makes it easier to apply for a business loan and prepare taxes
How financial statements can help you run a profitable business
Explore articles on the four financial statements that can help you get started.
How the 4 financial statements work together
Income/profit and loss statement provides the net income figure for your owner's equity statement

Owner's equity statement provides your positive or negative equity position to enter as retained earnings on your balance sheet

Statement of cash flows provides your cash position to be included on your balance sheet

Balance sheet provides a summary of your financial position for a specific moment in time
Tips to help you get started
We've compiled information and articles designed to help you understand these 4 key business statements—even if you're a financial novice
Info and tools to help you manage cash flow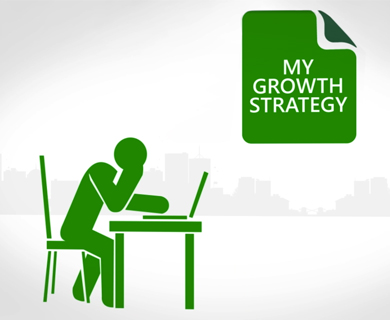 Maintaining a healthy cash flow is important to your company's long-term growth and success. We've compiled 17 cash management tips that can help you improve cash flow as part of your ongoing business processes.
Get help with your cash flow forecasting from our guide, video and downloadable templates: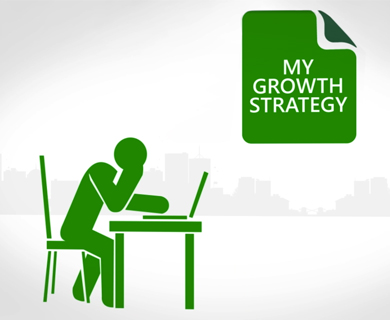 Small business planning and lending resources
Explore TD small business solutions
1Next-business-day funding: Fees may apply for optional services. For merchants with a TD Bank settlement account and TD Bank's standard payment processing setup, funds will be available in the settlement account by 2 PM ET on the next business day. Availability may vary based on merchant-selected payment processing gateway and other chosen services, including but not limited to, the use of non-TD Bank settlement account.