TD Bank Medical Professional Mortgage
If you're a doctor, dentist, resident or fellow who is less than 10 years out of residency, you may qualify for a TD Bank Medical Professional Mortgage. Unlike a traditional mortgage, this home loan program is designed to help new medical professionals buy a home. Our Mortgage Loan Officers can help you decide if this type of mortgage is right for you and guide you on your home buying journey from prequalification through application and closing.
What is a medical professional mortgage?
A TD Bank Medical Professional Mortgage is a home buying program with specific benefits designed to help physicians, surgeons, dentists, residents and fellows who are new to the medical field purchase a home. At TD Bank, we consider the specific chronology of a medical career, including the initial challenges of managing student loan debt, as well as overall earning potential.
A TD Bank Medical Professional Mortgage can help you:
Qualify for higher loan payments than standard mortgages
Buy your home with a no-money-down financing option
Free up money for investing or paying off student loans
Who qualifies for a TD Bank Medical Professional Mortgage?
Practicing physician (MD, DO, DPM), dentist (DDS, DMD) or oral surgeon
Licensed medical resident or fellow
Licensed dental resident or fellow
Doctor or dentist who owns their own practice or has been otherwise self-employed for at least two years
How does a TD Bank Medical Professional Mortgage work?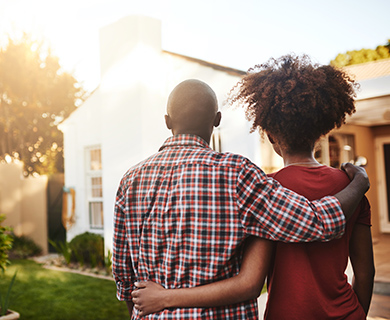 You can purchase your first or next home – as long as it is your primary residence – or refinance your current primary residence. The property must be in a state where TD Bank operates and one of the following:
Single family residence
Condominium
Co-op (in specific markets only)
Property in a planned unit development (PUD)
You'll also have the option of a fixed or adjustable rate loan with down payments based on the mortgage amount.
| | | |
| --- | --- | --- |
| Loan amount | Down payment | Financing |
| Up to $750,000 | 0% | 100% |
| Up to $1,250,000 | 5% | 95% |
| Up to $1,500,000 | 10.01% | 89.99% |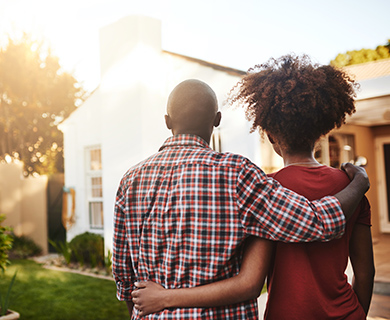 A TD Bank Mortgage Loan Officer can answer your questions and help you get prequalified.
What are the benefits of a TD Bank Medical Professional Mortgage?
In addition to no-money-down financing, our mortgages for doctors, surgeons, dentists, residents and fellows have some specific benefits that set them apart from traditional mortgages:

No private mortgage insurance (PMI):
Most mortgages require private mortgage insurance for loans with down payments of less than 20%, but the TD Bank Medical Professional Mortgage does not require PMI, even with a down payment of less than 20%.

On large loan amounts, PMI can add hundreds of dollars to your monthly payment. Not requiring this insurance frees up money that can go to other things, like medical school loans or investments.

Flexible approach to debt-to-income (DTI) requirements:
When a bank reviews a mortgage application, the percentage of monthly income that goes toward paying off debts is a determining approval factor. A mortgage application with high DTI could be deemed riskier than an application with a low DTI.

Because medical professionals, especially early in their careers, could be impacted by significant student loan debt, their high DTI may make it difficult to qualify for a traditional mortgage. During internship and residency, for example, student loan payments often take up most of their income. Our medical professional mortgage is designed specifically to work with newer physicians, dentists, residents and fellows who may have a high DTI.

Employment verification as proof of income:
In many cases, residents, doctors and dentists can use a contract for new employment to qualify for a TD Bank Medical Professional Mortgage. This benefit may be particularly helpful to incoming residents, who may be transitioning to a new area or position and want to purchase a home before the residency begins.
Online mortgage resources
Begin your mortgage journey now
Loans subject to credit approval. Equal Housing Lender