Farming is more than a business, it's a way of life.
That's why TD has a dedicated team of Agriculture banking specialists who are here to help you meet your goals and grow your business.
We are committed to providing you with dedicated, on-the-farm support to offer a customized range of products and services to meet your agricultural banking needs. We can help you finance the expansion of your operation, help to improve cash flow and finance land, equipment, quota and livestock purchases through a number of financing solutions:
Agriculture Operating Line
Finance short-term assets such as input costs, receivables and livestock with an Agriculture Operating Line that provides flexible financing for day-to-day operations.1
How it can work for your business
Efficient
Borrow only as needed and keep costs to a minimum with exact dollar borrowing.
Flexible
Available in Canadian or U.S. Dollars.
Expansive
Letters of Credit are also available.
Farm Property Line of Credit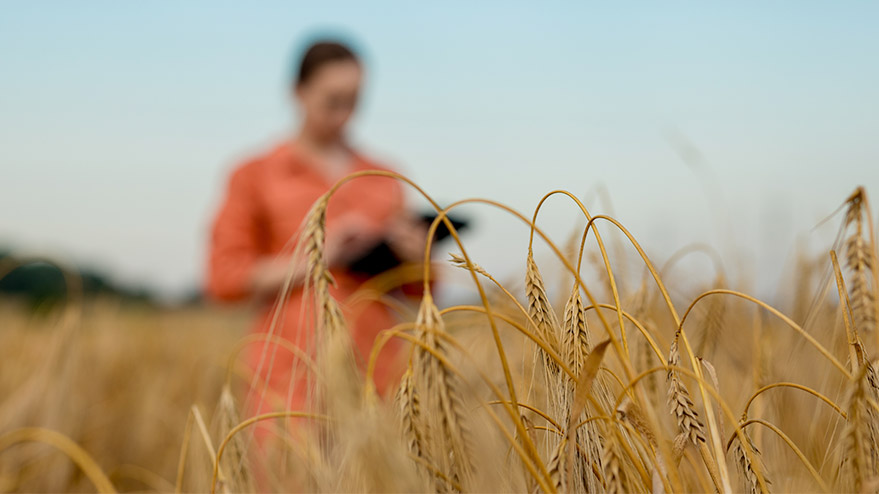 Use your farm property as security to get the flexible credit you need to help deal with the changing needs of your farming operation. You can finance the acquisition of farmland, renovate or construct farm buildings or finance other capital projects.
Mortgages and Term Loans
Finance the expansion or purchase of farmland or other capital projects related to your farm operation, including equipment, quota and livestock purchases1
How it can work for your business
Efficient
Customized terms and payment options available to meet your financing needs
Flexible
Choose from fixed or floating rate Canadian Dollar loans
Expansive
Available annual prepayment options.
Agrilnvest Account
The AgriInvest Account is a valuable savings tool that can assist you in preparing for the unexpected by helping to manage small income declines, mitigating other farming related risks or improving market income.
How it can work for your business
Compounds
Grows as you make annual deposits.
Flexible
You have the flexibility to withdraw funds at any time.
Other available solutions
Cash management Information, Consolidation & Reporting Services.
Credit Card Solutions
Ask our agriculture banking team
Need some help? Contact us.
Get in touch with a Relationship Manager
Discuss your unique business needs with a TD Relationship Manager.
Back to top