Protect your business against fraud
Explore the different types of fraud and how to spot them
Identifying fraud and minimizing its' impact
Tabs Menu: to navigate this menu, use the left & right arrow keys to change tabs. Press tab to go into the content. Shift-tab to return to the tabs.
Fraud awareness

Credit card fraud

Debit card fraud

Telemarketing fraud

Reducing chargebacks

Code of conduct
A fraudulent credit card transaction could involve an invalid account number, unauthorized use of a valid account number or a lost or stolen card. Card skimming is the most common form of debit card fraud. Fraudulent transactions normally occur within hours of loss or theft and in most cases the victim has not yet reported his/her card as missing or stolen.
Fraud can also include stolen credentials off an e-commerce website or from an in-app purchase on a mobile device.
Understanding the warning signs of fraud
Knowing what to look for can help prevent your business form being defrauded.
Preventing debit and credit card fraud
Protect your business against fraudulent losses resulting from the unauthorized use of a lost or stolen credit card.
Best practices for merchants
Get accurate, up-to-date information on fraud prevention while minimizing the risk of loss from fraud and chargebacks.
Payment card industry data security standards
The expansion of technology has seen customer account data become a favourite target for today's fraudsters. But you can help combat this threat by participating in, and complying with, the Payment Card Industry Data Security Standard (PCI DSS).
Protect against mail/telephone/internet order fraud
A common type of fraud occurs when orders are placed to Canadian businesses from overseas.
Typically, a merchant will receive a small initial order from an overseas customer by phone or email that establishes the relationship. A second order may follow requesting a much larger shipment of merchandise to an international address.
Be aware, however, that obtaining an authorization number only confirms that funds are available on the card. It does not confirm that the legitimate cardholder authorized the transaction, nor will it prevent a chargeback.
Protect your business on overseas orders
If your business places orders with companies from around the world, be cautious if any of those orders involve the following:
Orders placed using numerous credit cards – transaction is split between several credit card numbers.
A shipping address that is different from the cardholder address, especially where the countries differ.
Unusually large quantities, high-value items or multiples of the same item – especially if they are to be shipped rush or overnight.
Requests for products that your business usually doesn't sell.
Orders from an Internet address making use of free e-mail services, as there's no billing relationship and often no audit trail or verification that the legitimate cardholder has opened the account.
To read more about how you can increase security for card-not-present transactions, download the PDF.
Identify and prevent credit card fraud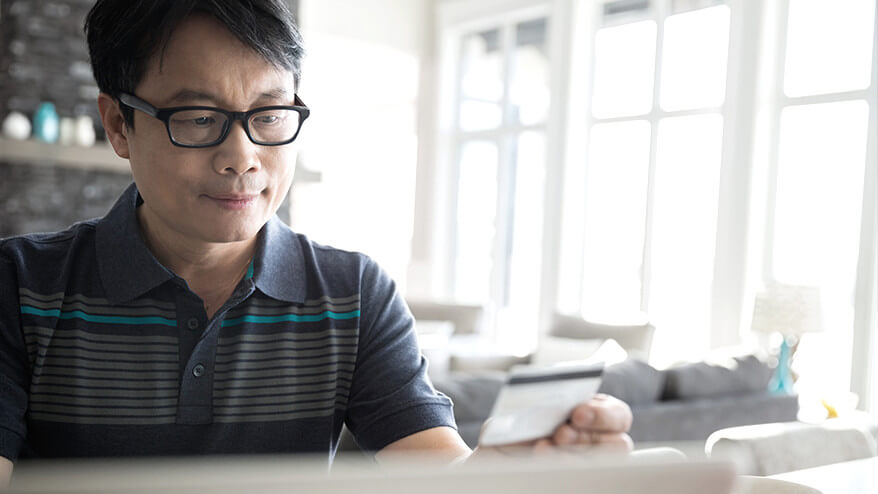 Fraudulent credit cards can be broadly classified into two groups:
Counterfeit cards, where the card is illegally produced but looks and works like a legitimate card. Be sure to examine credit cards carefully to detect signs of tampering or counterfeiting.
Lost or stolen cards, where the card is legitimate, but the user is not the authorized cardholder.
If you suspect a fraudulent transaction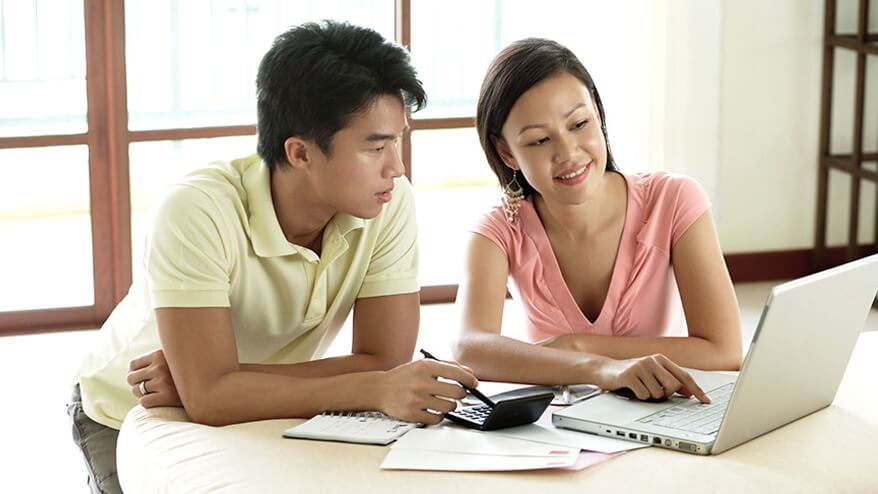 Trust your instincts – if a transaction feels off and doesn't seem legitimate, you can make a Code 10 call at any time which alerts our authorization centre of the suspected fraudulent transaction, but does not alert the individual presenting the card.
While it's important to report suspected fraudulent transactions, do not perform a Code 10 call if your personal safety is at risk. Instead, complete the transaction and contact TD Merchant Solutions only when it's safe.
When it's time to make a Code 10 call
Call the TD Merchant Solutions Authorization Centre at 1-877-836-79901-877-836-7990 and answer a series of yes or no questions to determine the validity of the transaction.
Stay calm and courteous and hold on to the card until you have obtained authorization.
Don't hang up if your call is transferred.
Respond to the authorizer's questions with appropriate yes or no answers.
Follow instructions - Either complete the transaction (with the authorization number provided) or retain the card.
Do not try to apprehend or detain the cardholder.
What is payment card skimming?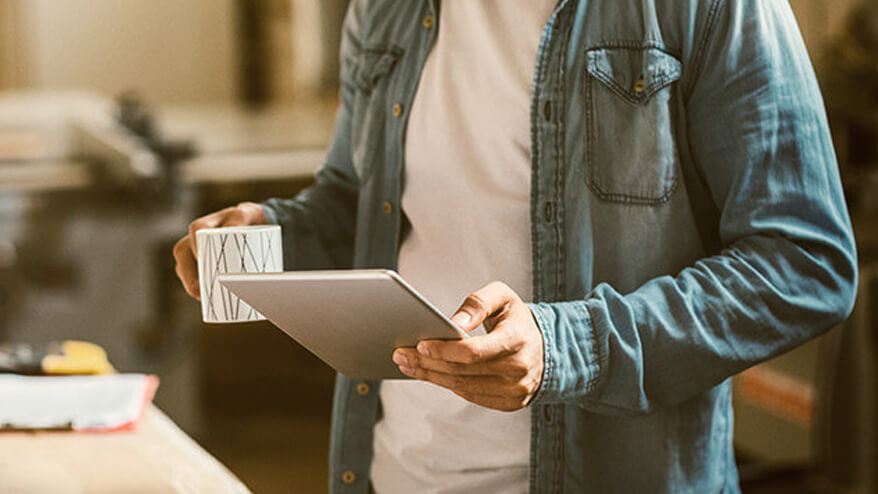 Skimming refers to the practice of capturing account information from the magnetic stripe of a debit or credit card in order to make a counterfeit card. When debit cards are involved, Personal Identification Numbers (PINs) are also stolen.
It's possible that card skimming could be happening right now at your business, and you wouldn't even know it. But by taking the precautions shown below, you'll help prevent skimming and protect your customers from falling victim to fraud.
Steps to help prevent skimming
Inspect your POS equipment regularly, including serial numbers, wires and cables. If you find anything unfamiliar, altered or missing notify TD Merchant Solutions.
Check near area around PINpads
A small camera could be concealed in holes in the ceiling, walls or shelves.
Limit "shoulder surfing"
Install your debit terminal so customers have enough room to comfortably shield the PINpad.
Redirect your Cameras
Ensure any security cameras don't capture the PIN the customer is entering.
Customers & their PIN
Allow customers to hold the PINpad until the transaction is complete. Never enter a PIN for a customer.
Keep records on file
Keep employee schedules and supplier information.
"Protect Your PIN"
Display the Interac Association's "Protect Your PIN" decal available from TD Merchant Solutions.
For the length of time in your service agreement
About telemarketing fraud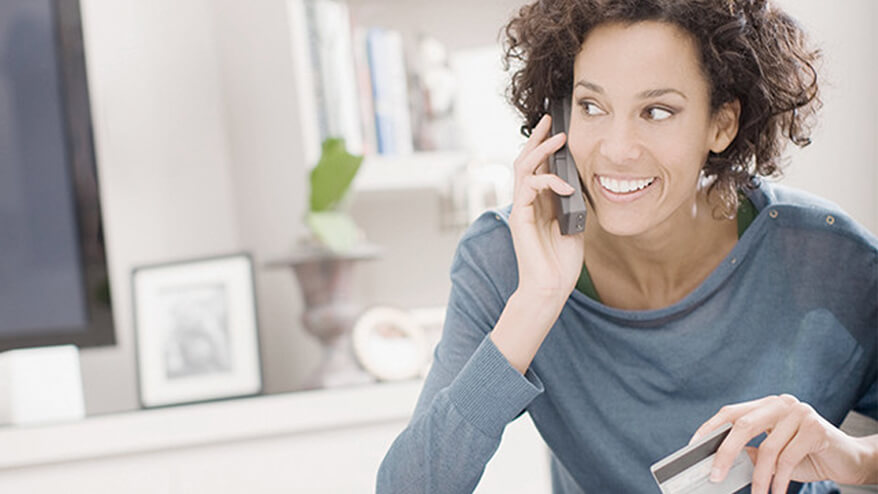 According to the federal government, telemarketing fraud costs Canadians more than $100 million every year. While telemarketing is a legitimate sales tool for many companies, including TD Bank Financial Group, criminals may also use it to deceive you with phony offers. Your best defense is to learn to recognize fraud and take a few simple steps to protect yourself in these scenarios.
What is telemarketing fraud?
It occurs when criminals - posing as legitimate businesses, charities or causes - call people with phony offers in an attempt to defraud them.
How does it work?
A criminal may phone to pressure you into (a) sending money for a special offer, deal, prize or lottery that you have supposedly won, or (b) revealing confidential information like your credit card numbers, account details and so on.
How can I help protect myself?
Think twice about sending cash. According to law enforcement agencies, criminal telemarketers often ask you to send gift cards, cash or a money order, rather than provide a cheque or credit card number. If you're asked to send payment by wire or courier, it could be a scam.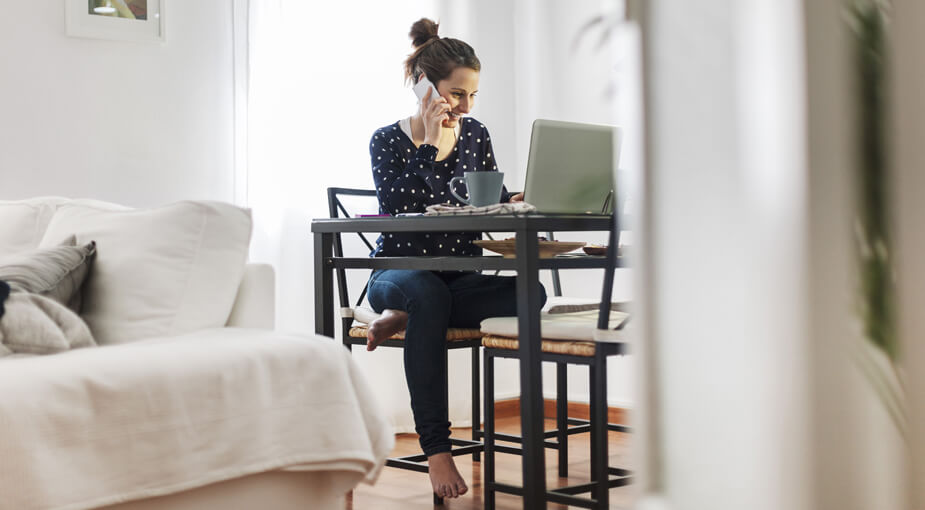 Know who you're dealing with
Verify who the company is, where they're located, etc.
Ask questions and get a call-back number. If your questions are being avoided or not answered to your satisfaction, be cautious. Legitimate companies will let you check them out or think about an offer.
Never provide your account number, credit card number or other financial information over the phone unless have validated who you're talking to.
No merchant or police officer should ever request personal banking information from you over the phone. If anyone asks you for this information, alert the police and your financial institutions immediately.
Don't rush or be pressured into a decision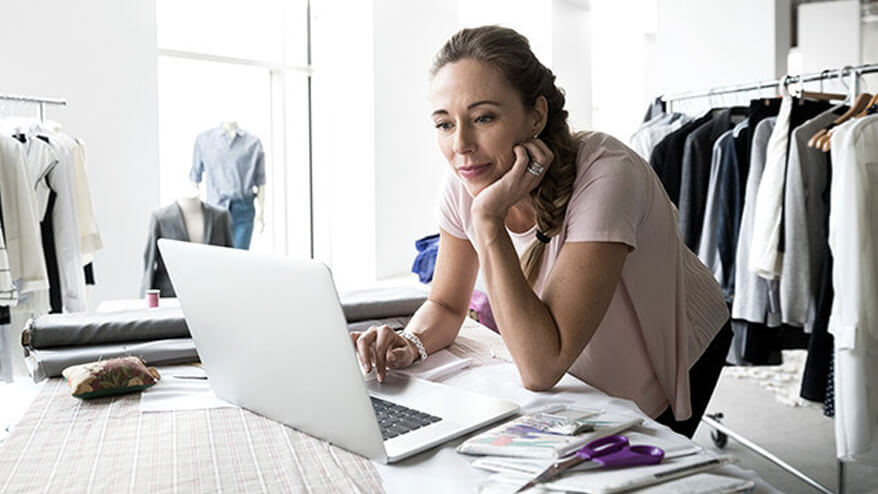 Never invest or buy a product or service without fully understanding what it is, and verifying whether it is legitimate.
If the caller is using high-pressure sales tactics, it's a sign that something is probably wrong, especially if you're told to make a decision by the end of the call. The RCMP advises consumers not to be afraid to hang-up the phone – it's not rude, it's smart.
Keep detailed records
Make notes of the call - the name, address and phone number of the person or company. If you do purchase an item, record the date of the transaction and the delivery date that is promised.
Phonebusters
National anti-fraud call centre operated by law enforcement agencies. Call 1-888-495-8501 or visit www.phonebusters.com
Competition Bureau
Call 1-800-348-53581-800-348-5358 or visit www.cb-bc.gc.ca
RCMP
The RCMP's website highlights the latest consumer scams and how to deal with them.
Canadian Anti-Fraud Centre (CAFC)
The CAFC is the central agency in Canada that collects information and criminal intelligence on fraud and identification theft complaints.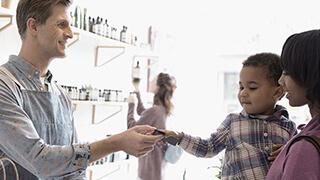 Five key steps to reducing chargebacks
Is it a valid credit card?

Check the standard identification and security features found on the Visa website.

Customer's signature

Ensure the customer signs the sales receipt when required and the signature matches the back of the card.

Authorization procedures

Always obtain an authorization number, when required, before processing a transaction.

Recurring payments

If you process a recurring transaction after it's cancelled or changed it may be charged back.

Merchant Solutions requests

Ensure all receipts for copy requests are on time and with the correct information.
How the Code of Conduct affects your business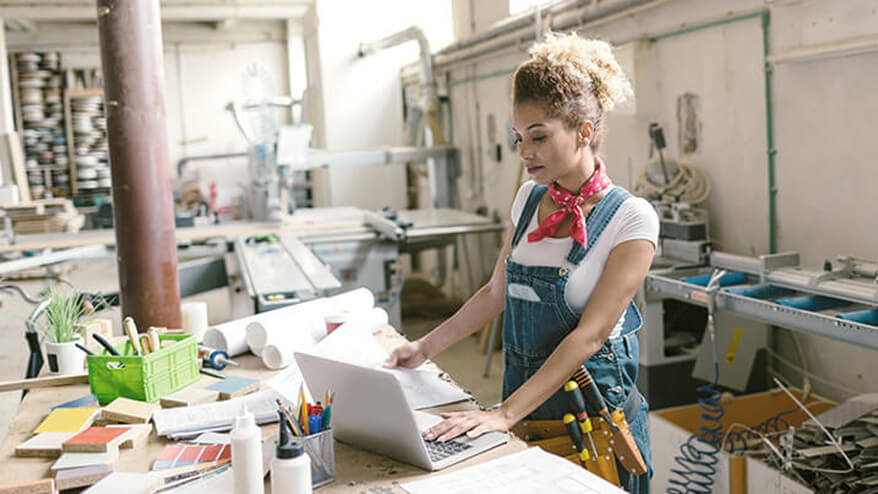 In April 2015, amendments were made to the Code of Conduct for the Credit and Debit Card Industry (the Code), including three new policy elements. We encourage you to view all 13 policy elements.
TD Bank Group continues to support the evolution of the Code, and believes it provides merchants a greater voice in the payments market, while also balancing the interests of the other participants in this industry.
Handling complaints
Policy element 13 provides merchants with access to a clear dispute resolution process, allowing for an investigation and timely response on complaints pertaining to the Code of Conduct.
Your satisfaction is the basis of our business, and we want to provide you with the best experience we can when you do business with TD Merchant Solutions, by addressing your complaint as quickly and effectively as possible.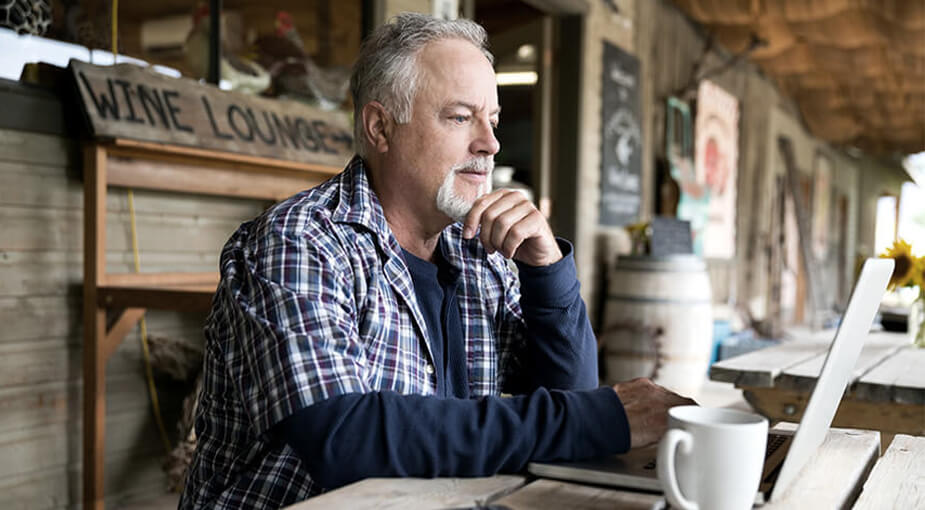 Complaints to TD Merchant Solutions
You can provide us with details about your complaint by:
Completing the Complaint Form [pdf] and submit it to us by:

Email: TDMSCODE@td.com
Mail: TD Merchant Solutions, P.O. Box 300, TD Centre, Toronto, Ontario M5K 1K6

Calling us at 1-800-363-11631-800-363-1163
To help us understand and review your complaint, we will ask you to provide us with details, including providing us copies of any supporting documentation (i.e. agreements, statements, and correspondence from card payment provider).
Please note that the information you provide may be shared with other parties (i.e. your payment card processor or financial institution) to help us respond to your complaint.
How we follow up on your complaint
You'll get confirmation that we received your complaint within 5 business days, and you'll receive our final decision in writing within 90 days, which will include:
A summary of your complaint
The final result of our investigation
Explanation of our final decision
How you can escalate your complaint in the event of an unsatisfactory outcome
If we cannot provide you with a response within 90 days, we will inform you of the reason for the delay and our expected response time.
Financial Consumer Agency of Canada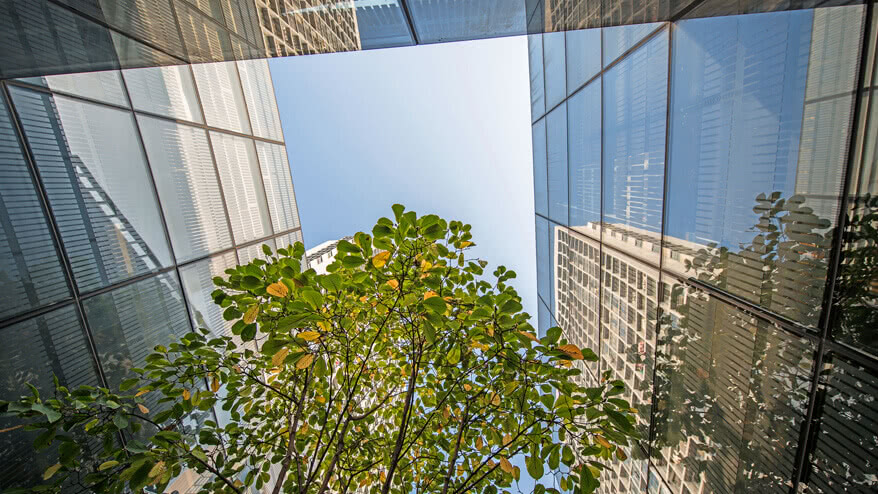 You can also file your complaint directly with the Financial Consumer Agency of Canada (FCAC) to investigate non-compliance with the Code. FCAC can be reach via:
Phone: 
1-866-461-3222
1-866-461-3222
Email: 
info@fcac-acfc.gc.ca
Mail: 
Financial Consumer Agency of Canada 6th Floor, Enterprise Building 427 Laurier Ave. West Ottawa, ON K1R 1B9
Please note FCAC is not a dispute-resolution agency for consumers in their individual dealings with payment card network operators or acquirers.
Get in touch
Book an appointment
Meet with a banking specialist in person at the branch closest to you.
Call us
Our banking specialists are ready to answer your questions.
Locate a branch
Speak with a banking specialist at the branch closest to you.
Back to top
Top