Accept payments in-store at a fixed checkout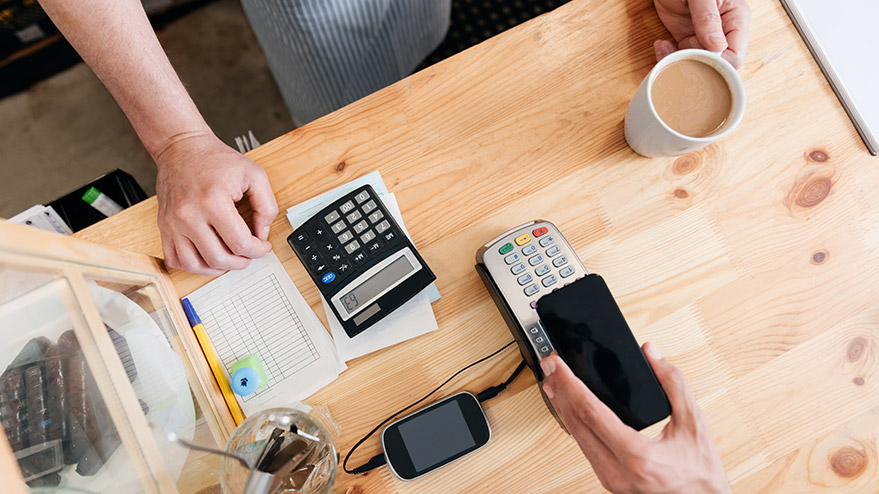 Select from our secure, easy-to-use devices to accept payments at your storefront. Options include touchscreens, PIN pads, and value-added apps to meet your business needs
Accept all major types of card payments including Visa*, Mastercard®, Discover®, American Express®, UnionPay®, and Interac® as well as mobile wallets including Apple Pay®, Google Pay™, Alipay® and WeChat Pay™.1
Countertop solutions are ideal for checkouts in grocery and retail locations, and reception areas in clinics and offices.
The right solution for your business if:
You accept payments in-person
at checkout
You accept payments at a
reception counter
You accept payments at
your desk
TD products recommended for you
Luxe 6200m Wired
Compact, easy-to-use Gorilla® Glass touchscreen device with integrated printer and PIN pad using IP (Ethernet) connectivity.
TD Desk 5000
Countertop with 3.5- inch colour touch screen and optional PIN pad, IP Ethernet connectivity, with integrated printer.
Looking for another solution?
Want to go another way? Find a solution that works better for your business model.
See every solution we can offer your business
Show me everything
Why TD Merchant Solutions?
Advice you can trust. Technical support you can count on. And solutions that can adapt as you grow.
Protect your customers
Help to deter fraudulent transactions and reduce risk with secure processing.
Dedicated support
Get on-site technical services within four hours of your call 2 plus 24/7 phone support.
Get paid quickly
Access next-day deposits into your TD Business Bank Account with our payment processing.
More than payments
TD really is a one-stop-shop for all your business banking needs.
Get in touch
Contact us
Our payment solutions specialists are ready to support you 24 hours a day, 7 days a week.
Have us call you
Fill in your information to have a TD Merchant Solutions sales specialist contact you.
Find a sales executive
We can help. Find a regional TD Merchant Solutions sales executive.
Back to top