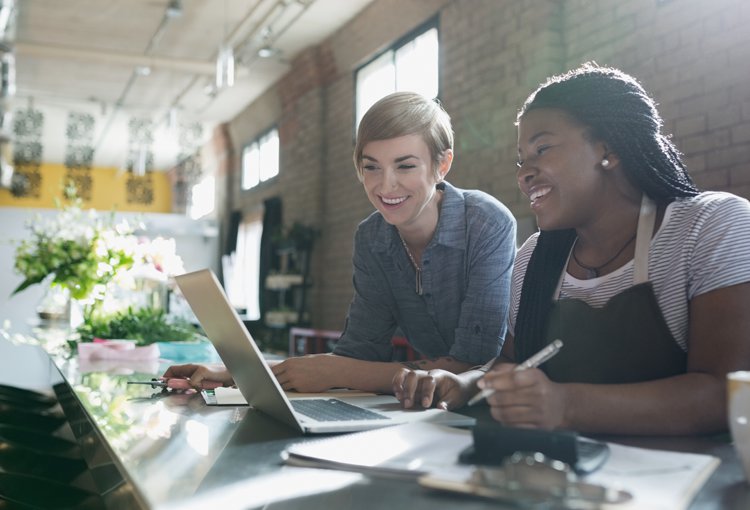 Limited Time Offer
Apply by June 2, 2019 to get a 100% Annual Fee rebate1 for the first year for the $149 card and one additional card issued for the same business, and up to 90,000 TD Rewards Points as follows:
Welcome Bonus of 30,000 TD Rewards Points when you make your first Purchase with your Card1.
+
30,000 TD Rewards Points when you spend $5,000 in the first 90 days of Account approval1.
+
30,000 TD Rewards Points if you have an existing qualifying personal TD Credit Card or qualifying TD Small Business Account1.
At a glance
Get exclusive access to Expedia® For TD, where you can earn and redeem TD Rewards Points for business travel and business travel-related purchases, both online at ExpediaForTD.com and by phone
Book your business trip through Expedia For TD3 or any other travel provider - the choice is yours!
Choose Expedia For TD to maximize the number of TD Rewards Points you can earn on your business travel purchases
Turn your everyday business purchases into TD Rewards Points that you can redeem for retail business merchandise, gift cards and more
Get access to the new TD Card Management Tool. An easy way to access online reporting, review your business expenses, manage your existing credit limits, and apply spend controls.
A suite of travel insurance
It's easy to earn TD Rewards Points
Earn 6 TD Rewards Points
when you book travel through Expedia For TD
3
by calling
1-877-222-6492
1-877-222-6492
Your TD Rewards Points don't expire
as long as you're a TD Business Travel Visa Cardholder
More card benefits and features
Ready to apply?
See which documents you will need to provide when applying for a TD Business Credit Card for your Small Business.
Find out more about our credit cards
Ways to apply
Book an appointment
Meet with a banking specialist at the branch closest to you
Call us
Our banking specialists are ready to answer any questions you may have
Locate a branch
Speak with a banking specialist at the branch closest to you
Back to top