Championing the LGBTQ2+ community and small business.
From entrepreneurs and professionals to executives, you have a business vision for today – and for the future.
Our continued commitment
TD is a proud supporter of the LGBTQ2+ community

Supporting community small business relationships nationwide:
Canada Gay and Lesbian Chamber of Commerce (CGLCC)
TD is a founding member and platinum sponsor of the CGLCC and provides ongoing support for their Supplier Diversity Program and Youth Mentorship Program .
Quebec Gay and Lesbian Chamber of Commerce (QGLCC)
As a member and leading corporate sponsor of the QGLCC, we continue to support local small business enterprises.
Loud Business in Vancouver
TD is a member and presenting sponsor of Loud Business In Vancouver which helps unite the LGBTQ+ business community to be stronger, louder, together.
Pride in Business
TD is a sponsor of this Calgary-based group which encourages and promotes LGBTQ2+ owned businesses in the community.
The Calgary Chamber of Commerce Small Business Awards
TD works in partnership with Pride in Business to create and present the TD Diversity and Inclusion Award at their annual Small Business Awards.
Alberta LGBT Chamber of Commerce
TD was one of the first sponsors of the Alberta LGBT Chamber of Commerce which works to grow a diverse alliance of LGBTQ+ and allied businesses in Alberta
Manitoba LGBT Chamber of Commerce
TD is a member of the Manitoba LGBT Chamber of Commerce which works to promote a thriving community of LGBT-owned and allied businesses, professionals and students in Manitoba
1994
1st Canadian Bank to provide same-sex spousal benefits to employees.
2014
TD launched a unique LGBTQ2+ business development team.
2017 & 2018
Featured Gay and Lesbian customers in Small Business Month marketing campaigns.
2019
TD was a platinum sponsor of World Pride in NYC.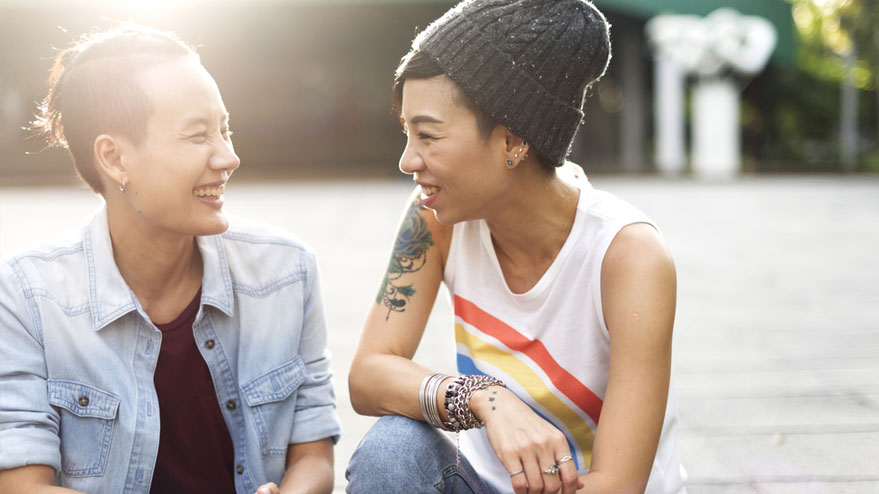 Our customers We support our LGBTQ2+ customers across Canada through a variety of inclusive policies, communications, development programs and initiatives. In 2018 alone, we delivered Gender Language and Concepts training to approximately 800 employees and evolved our scope from LGBT to LGBTQ2+ to recognize and be inclusive of the gender and sexual diversity of our community.
Our communities TD is targeting CDN $1 billion in total community giving by 2030 in four areas: financial security, vibrant planet, connected communities and better health.
Our colleagues Our dedicated regional business development managers work across Canada to support the specific needs of our LGBTQ2+ customers.
Building Pride year after year
We see you. We understand you. We support you.
Get started
Contact an Account Manager
Talk to an Account Manager about your business needs.
Book an appointment
Meet with an Account Manager in person at the branch closest to you.
Call us
Our banking specialists are ready to answer your questions
Back to top