Benefits of working at TD
To be the better bank for our customers, shareholders and the communities we serve, we need to be the better bank for our employees first. Hiring and keeping great people-just like you-is how we build high-performing and diverse teams critical for our success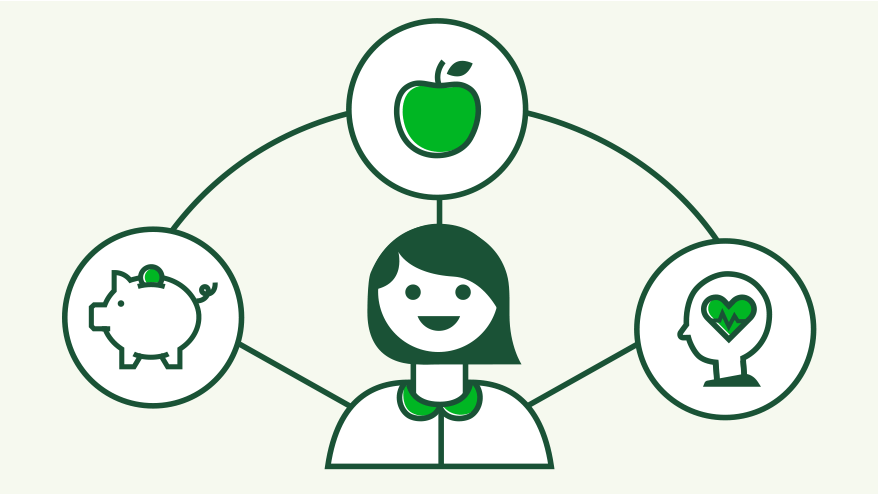 We offer a comprehensive Total Rewards package designed to support your physical, financial and mental well-being.
To support you financially, we offer competitive compensation, pension, retirement savings, employee share ownership plan, employee banking benefits and discounts.
To support your physical well-being, we provide comprehensive benefits and wellness plans, along with tools and resources to best help meet the needs of you and your family.
To support your mental well-being, we offer time away from work, flexible work options, performance and service reward & recognition programs, an Employee and Family Assistance program, mental health awareness training and emergency childcare.
How we support our employees
In addition to paid vacation, TD offers other types of leaves to help support employees who may need time away to deal with individual circumstances.

The TD Appreciate! program allows employees to recognize each other with eCards and awards. The Global Service Recognition program celebrates career anniversary milestones.

We're committed to providing equitable compensation and opportunities for all employees.
Get to know us
We're dedicated to maintaining work environments that are inclusive, diverse and welcoming to all.
Explore our exciting current job opportunities and send us your application for consideration .
We know it's our people who drive our success. View the inspiring career journeys of some top performers.
Back to top