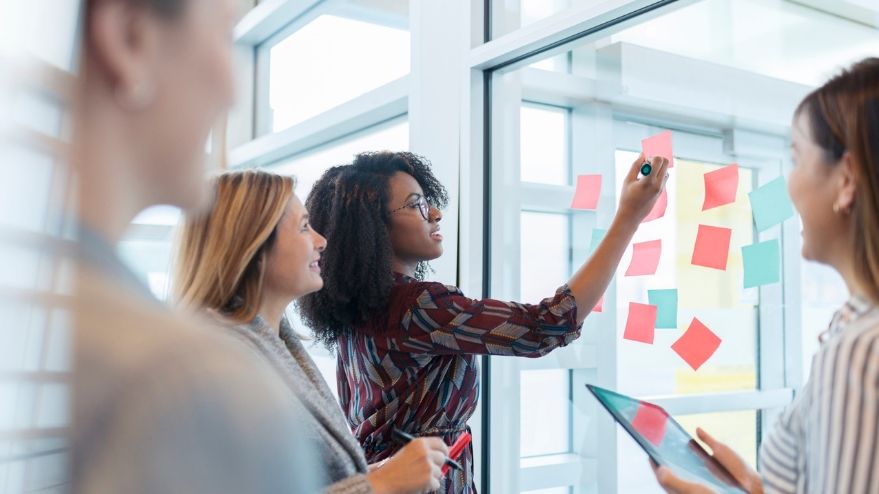 Diversity and inclusion are part of our fundamental values that help us support our customers, colleagues and communities. From our hiring practices to our accessible building designs, we're working towards maintaining a welcoming, barrier-free culture for everyone.
Embracing Black Experiences
We're committed to amplifying Black voices and supporting Black success. With educational programs, trainings and summits, we're helping to create understanding among colleagues and building Anti-Racism into everything we do.
Working together with Indigenous Communities
How we help support diversity and inclusion.
Here are some of the inspiring stories of everyday community leaders that demonstrate the shared experiences that connect us all.

Women in science, tech, engineering and math gathered at the #MovetheDial Global Summit to discuss the industry and the impact we can have.

Diverse companies outperform their peers, (McKinsey study). If you only hire people you know, you're less likely to achieve diversity.
Our commitments in action
5.8% of our Canadian workforce identifies as having a disability—the largest percentage among banks.
Over 1,200 TD employees are members of online Indigenous communities.
Since 2017, we've been recognized by Bloomberg for transparency in gender reporting and advancing women's equality.
We achieved a 100% score on the Corporate Equality Index for LGBTQ2+ Workplace Equality.
Get to know us
With the help of our benefits package, we're ready to help our employees achieve financial, mental and physical well-being.
View the inspiring career journeys of some of our top performers and see how we support our people.
We're committed to providing equal opportunities and equal pay to help bridge the gender wage gap.
Back to top