Platforms & investment types
Your investing goals are uniquely yours. Helping you achieve them is why we're here, with a trading platform for every occasion and a full range of investment types.
Powerful trading software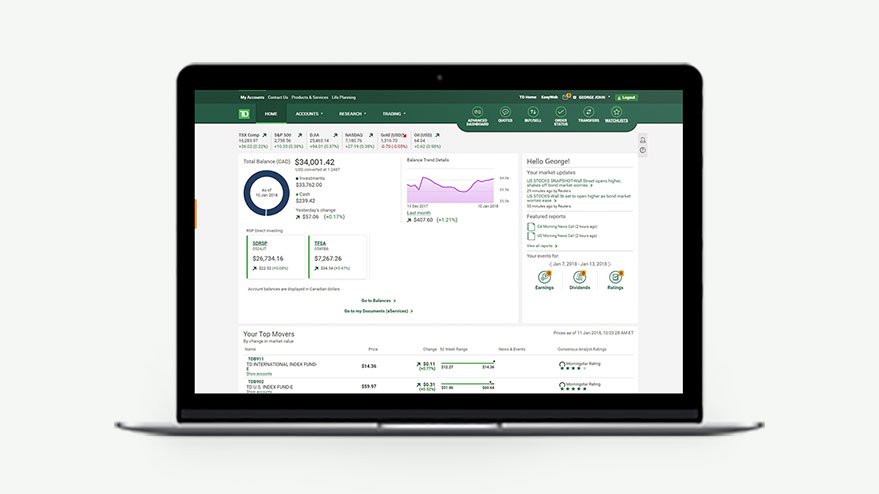 WebBroker
Our most popular platform, WebBroker is easy to use and powerful. Personalize your home page for a real-time overview of your investments.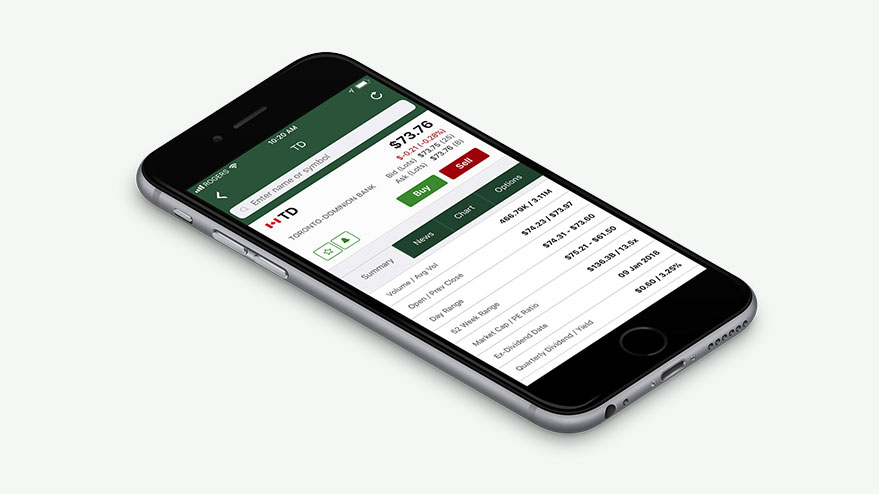 TD app
Trade on the go with real-time news, notifications and alerts, dynamic charting, and easy order entry.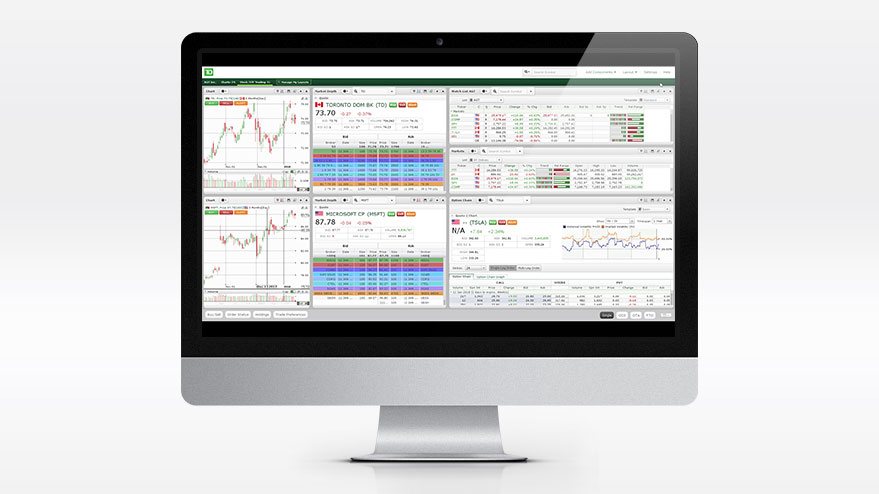 Leverage real-time streaming data, screeners, analytics, customizable charting and research. Pro-grade tools for active traders.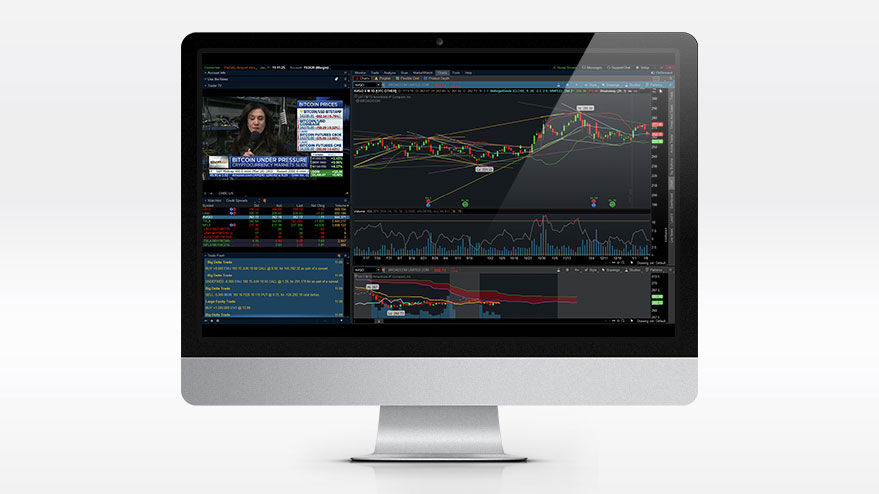 A professional level of technology for active traders. Get streaming level II data, powerful charting, and expanded order types like four-legged option strategies.
Talkbroker is our speech recognition service that lets you get quotes and place orders with simple one- and two-word commands.
1-800-240-5869
TalkBroker Quick Reference Guide
TeleMax is an automated phone brokerage service that connects you to the markets and your accounts. Follow the voice prompts to place an order, get real-time quotes, and account information.
1-800-387-1722
TeleMax User Guide
The building blocks of your portfolio
Canadian and U.S. stocks and ETFs? Check. Mutual funds including E- and D-series? Check. IPOs, GICs, and bonds? Check. Multi-leg option strategies? Check. We have the investments so you can build your own portfolio.
Open an account
Whether or not you're new to self-directed investing or an experienced trader, we will go out of our way to welcome you as a client. Let's do this.