TD Friends of the Environment Foundation
Founded by TD Bank Group in 1990, TD Friends of the Environment Foundation (TD FEF) is a national charity that funds environmental projects across Canada.
Some of our projects
The Foundation supports a wide range of environmental initiatives, with a primary funding focus on revitalizing, animating and stewarding public green spaces.
TD's flagship volunteer program invites TD employees and community partners to plant trees in communities across Canada.

Westgate School sparks creativity by exploring the school's revitalized green space and learning in an outdoor classroom.
Our commitment in action
Since 1990, TD FEF has provided over $100,000,000 to 28,000+ environment projects across Canada.
In 2019, 160 schools were supported in implementing naturalized areas, playgrounds and classrooms.
In 2019, 605 local environmental projects were supported across Canada, connecting local community members to parks, green spaces, and environmental education programming.
TD FEF has enhanced more than 879 green spaces since 2010 through TD Tree Days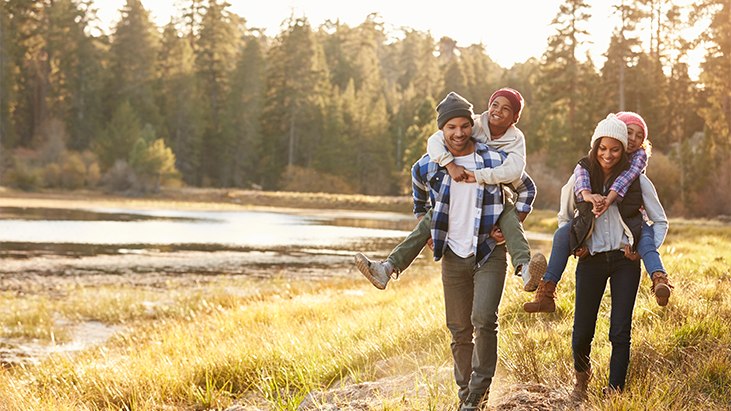 Thank you for your continued support
In 2020, TD Friends of the Environment Foundation (TD FEF) supported more than 450 local environmental projects across Canada and celebrated our 30th anniversary. Your generous contributions have helped grow community gardens, restore and protect habitat, and enhance green spaces to strengthen our communities. Thank you for helping to create a more inclusive and sustainable tomorrow.
2020 Year in Review (PDF)
Read more about our commitments
Vibrant Planet
We aspire to help improve the environment so people and economies can thrive.
For over 30 years, TD Friends of the Environment Foundation has worked to help protect the environment and green communities across Canada. By donating to TD FEF, you're directly supporting projects that make a difference in your community.
TD Friends of the Environment Foundation – BN/Registration Number: 133702845RR0001
Back to top