When people participate in their community, good things happen. That's why we believe in creating more opportunities for people to get involved with local initiatives. Read more about the outcomes we want to achieve and the type of initiatives we want to fund here.
How we're helping to create more Connected Communities
Meet Jorge: a participant at The 519, a local charity helping LGBTQ2+ youth feel more connected

"At The 519 nobody wears a label. I can be who I want to be."
We are proud to support LGBTQ2+ initiatives across North America that are helping more people feel included.

To help give new Canadians renewed hope, we are working with the Together Project, a charitable initiative of MakeWay that pairs refugee households with volunteer Welcome Groups.

We are proud to support the TD Confederation Centre Young Company – a theatre trainee program that amplifies music, song, and storytelling that reflect diverse voices.
Our commitment in action
Over 160 LGBTQ2+ community initiatives and 83 Pride festivals proudly supported across North America.
Over 90 music festivals and a 100 community music programs supported across Canada to bring people together.
Over $19 million in grants to support diversity and inclusion programs.
How we're making a difference
Investing in communities
We support over 4,700 organizations as a way to drive positive change and strengthen local communities.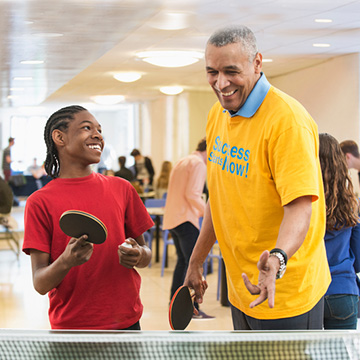 Read more about our commitments
Back to top