Try Advanced
Dashboard by
registering
for the demo.


Login to WebBroker
to sign up for
Advanced Dashboard.


Don't have a
WebBroker account?
Advanced Dashboard delivers the tools, analytics, and resources you need to make informed trading decisions quickly and easily.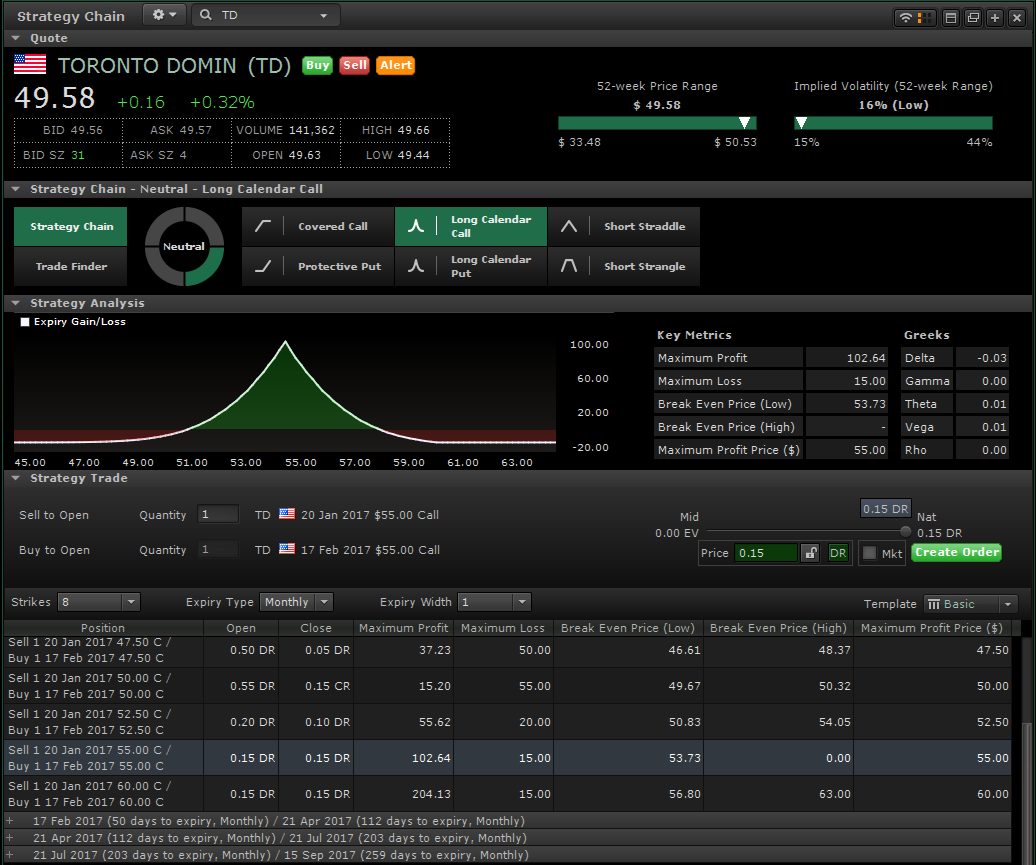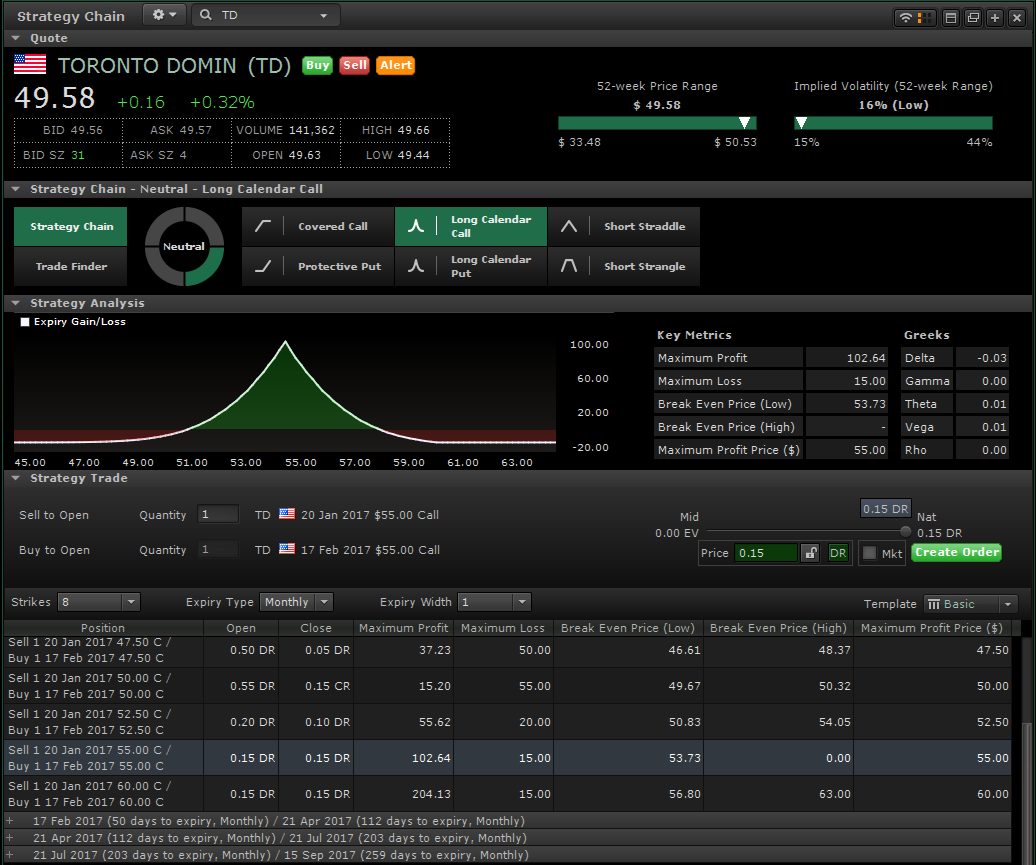 Single and Multi-leg Options Trading
Want to trade a straddle/strangle or a vertical, calendar, or a diagonal spread? In Advanced Dashboard, you can create your own spread or choose from 26 pre-defined option strategies in Strategy Chain.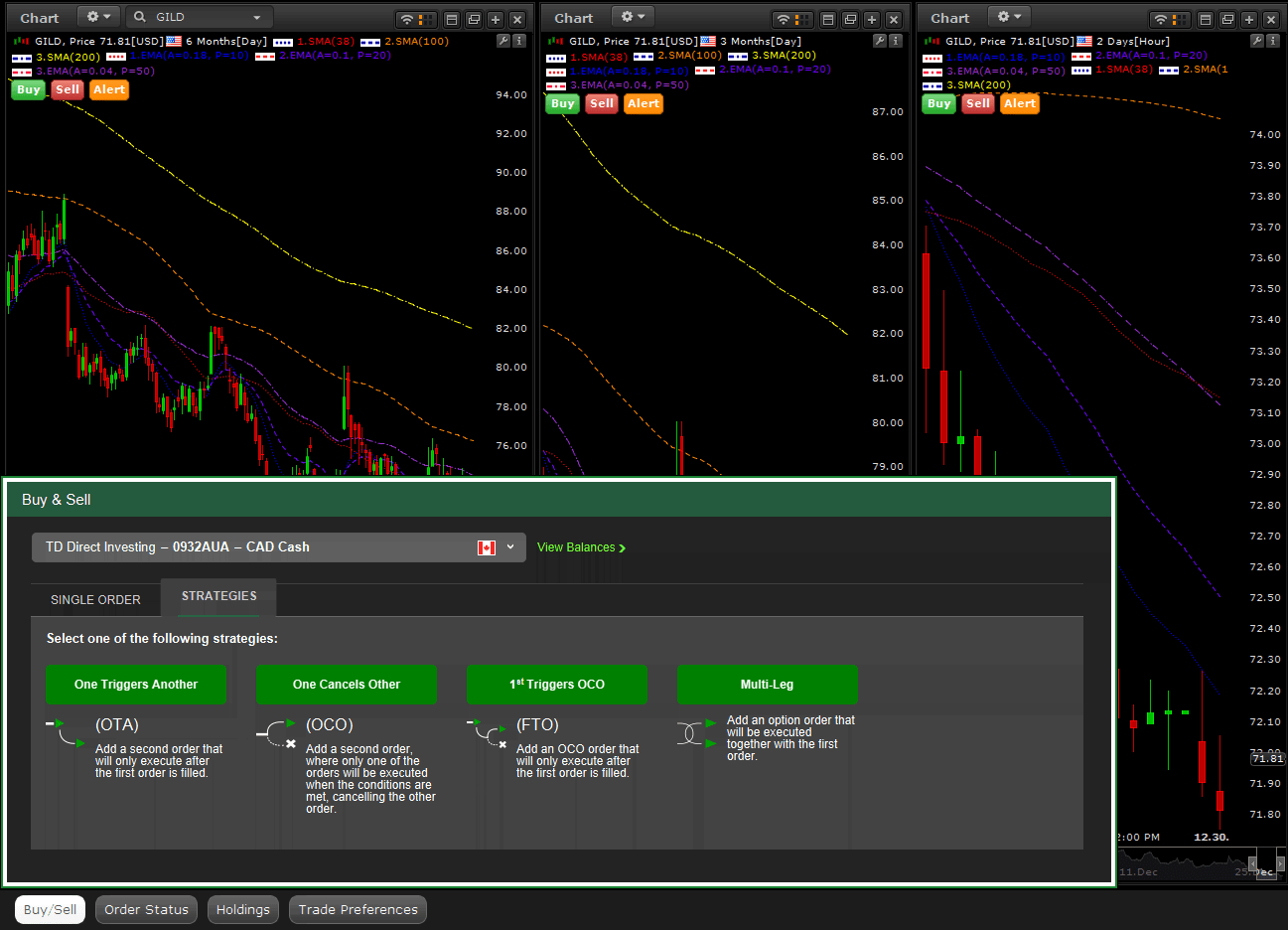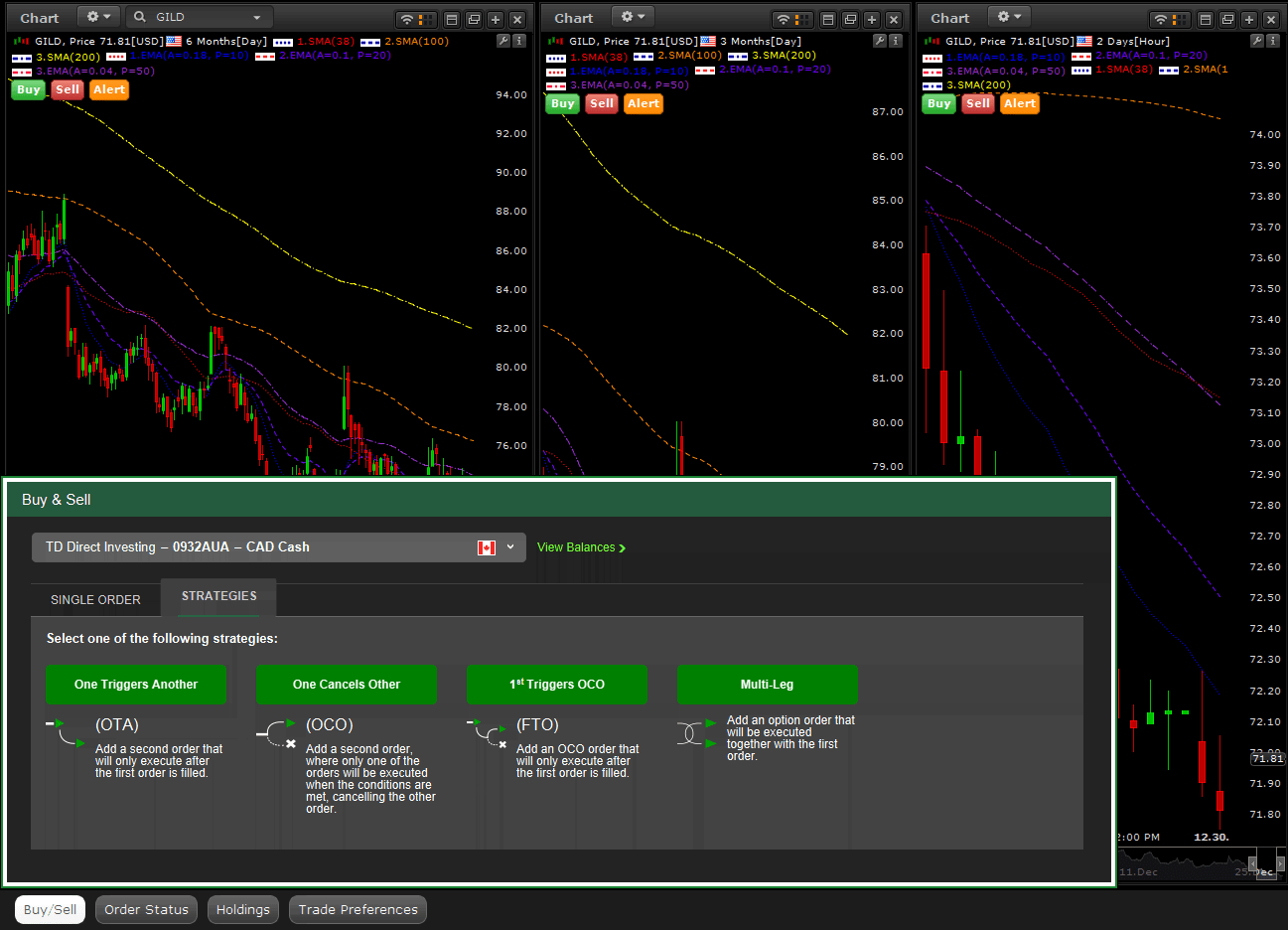 Advanced Trading Capabilities
Determine your entry and exit strategies up-front and capture your potential profits or limit your potential losses with advanced order types such as One-Cancels-Other, One-Triggers-Another, and First-Triggers-One-Cancels-Other.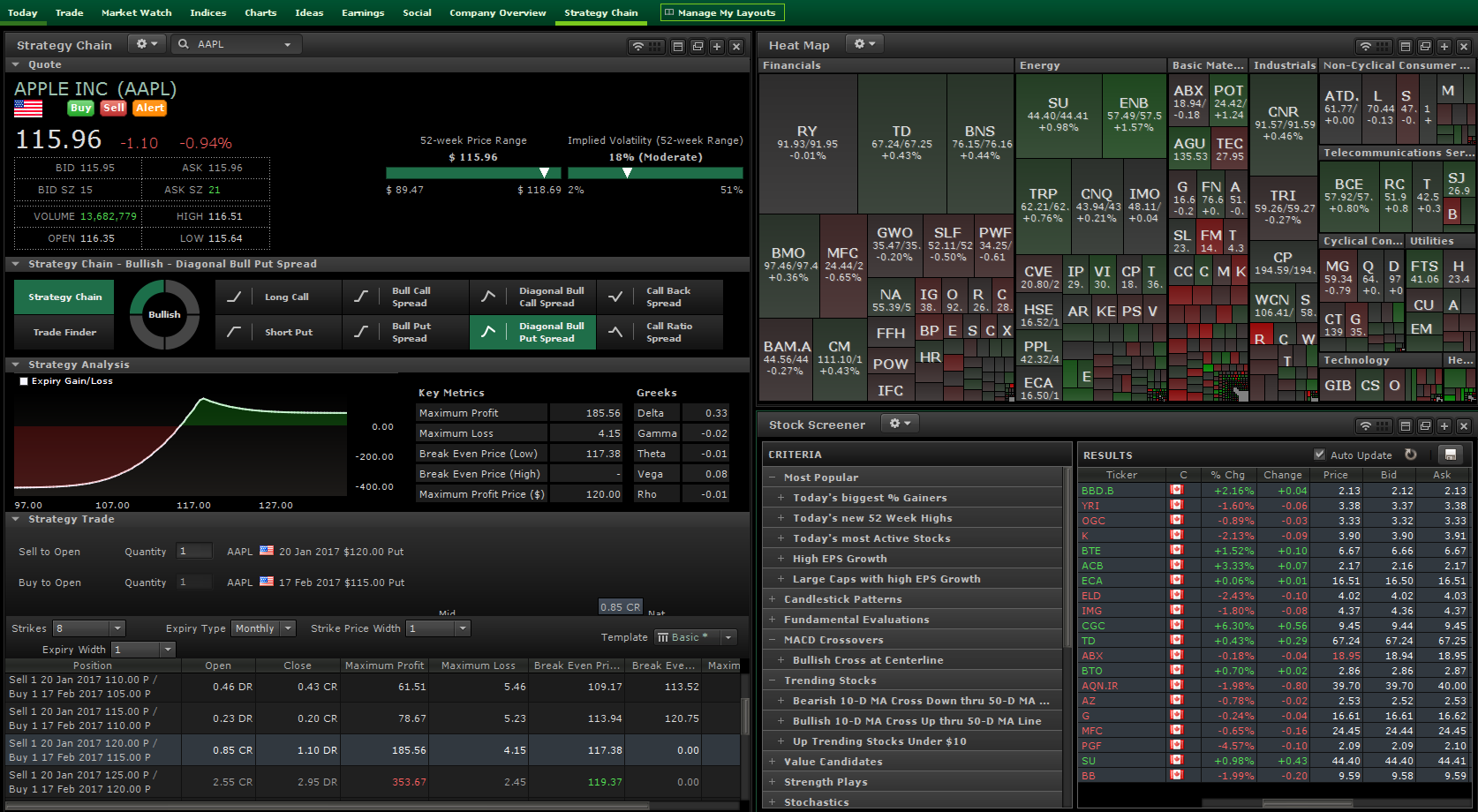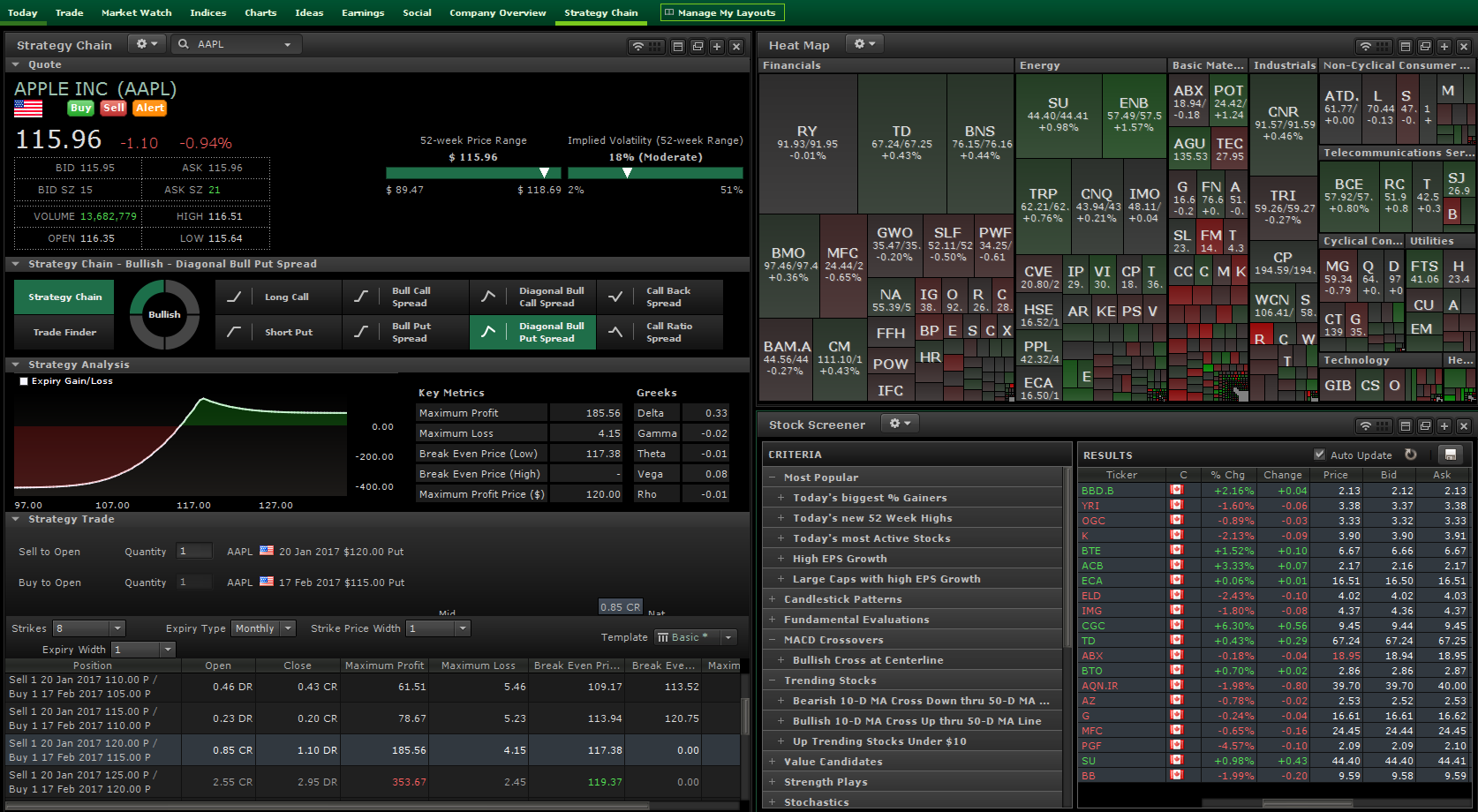 Trading Ideas
Spot opportunities with real-time market heat maps or equity and option strategy screeners. Define your market outlook and time horizon and select from a wide range of single and multi-leg option strategies.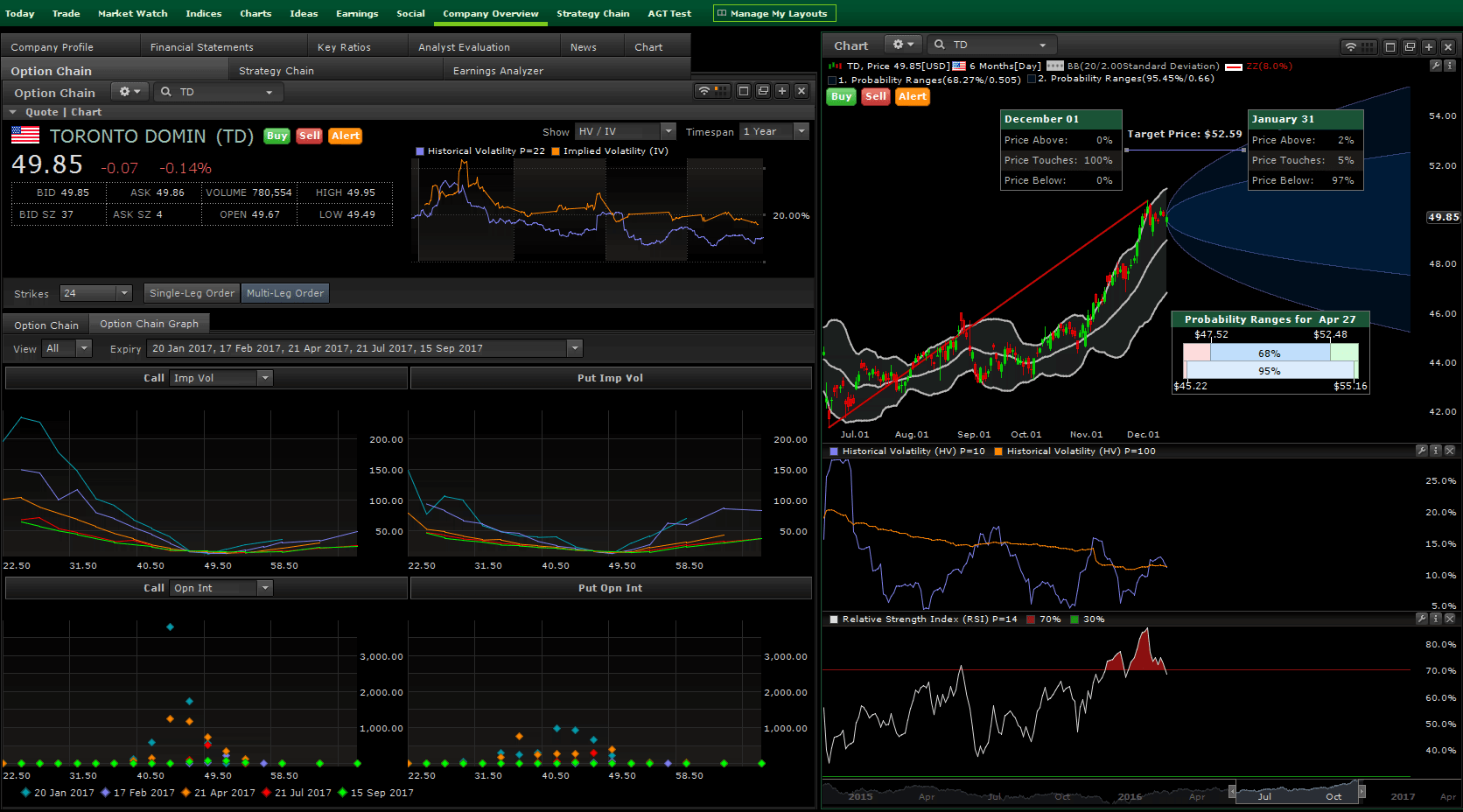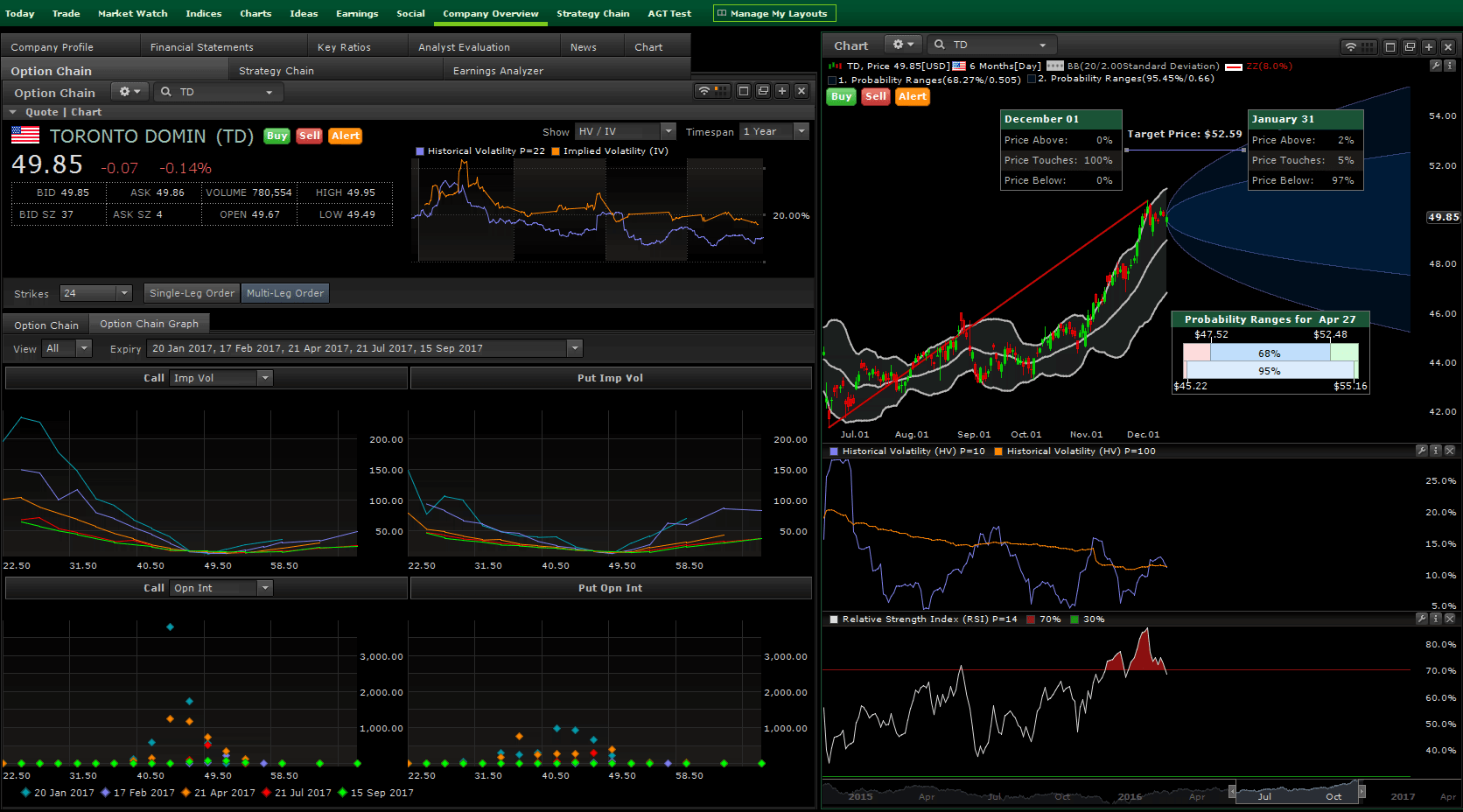 Insightful Analytics
Uncover deep insights with earnings analytics, enhanced probability metrics and single and multi-leg options analytics.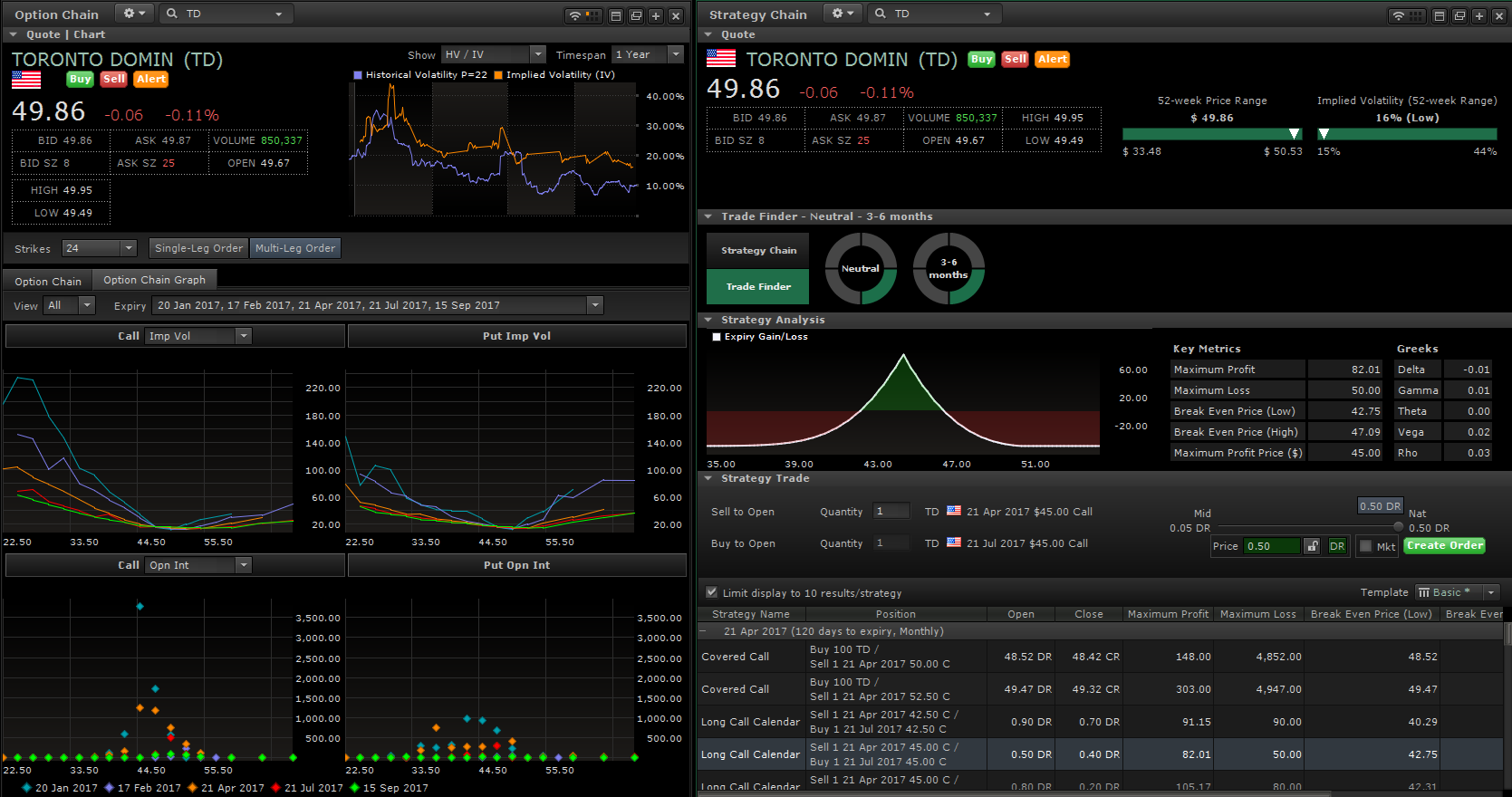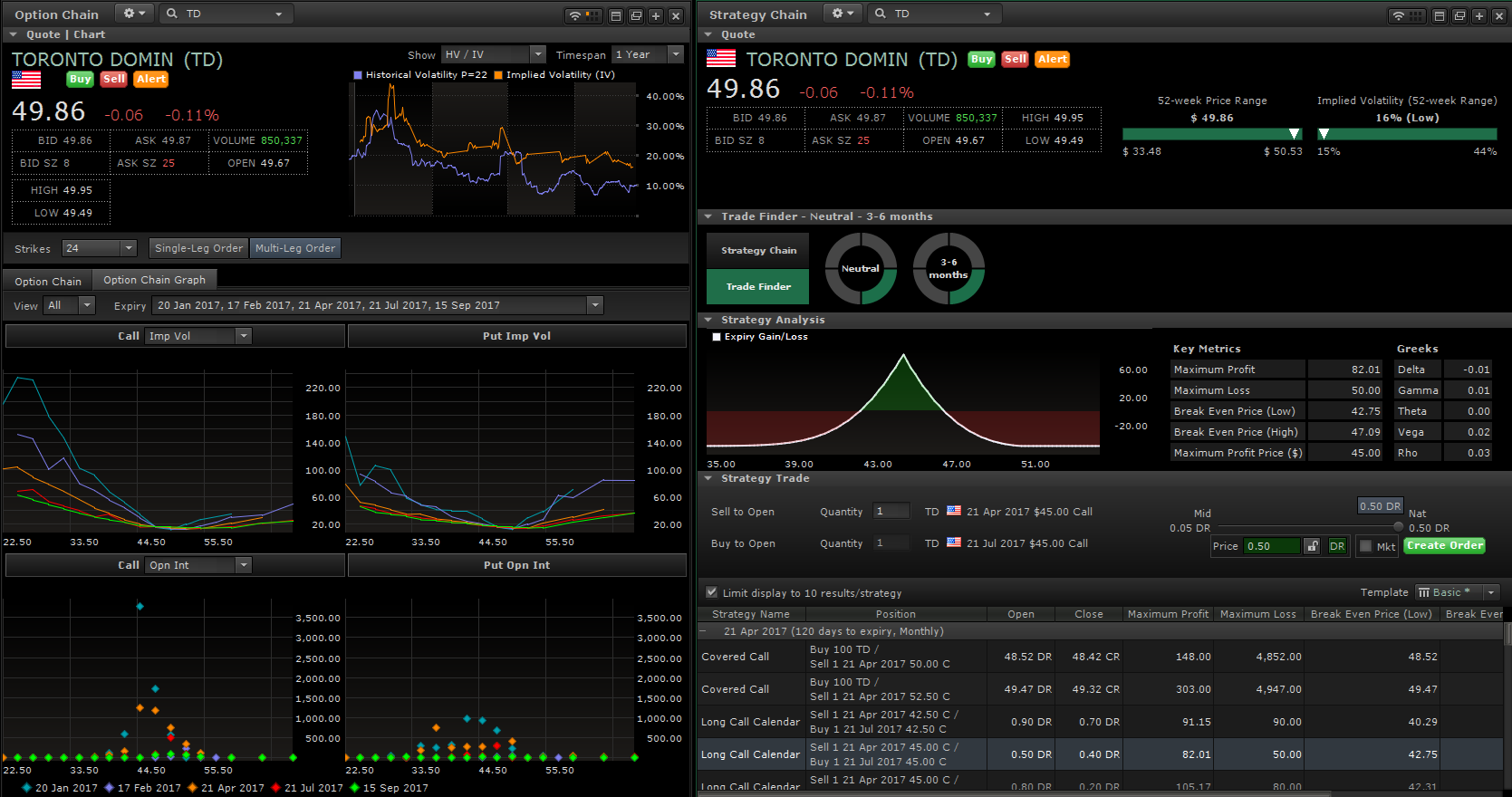 Single and Multi-leg Options Trading and Analytics
View real-time analytics and trade single and multi-leg option strategies with just a few clicks. Easily find bid and ask quotes, key P/L metrics, greeks and more for individual options or an entire strategy.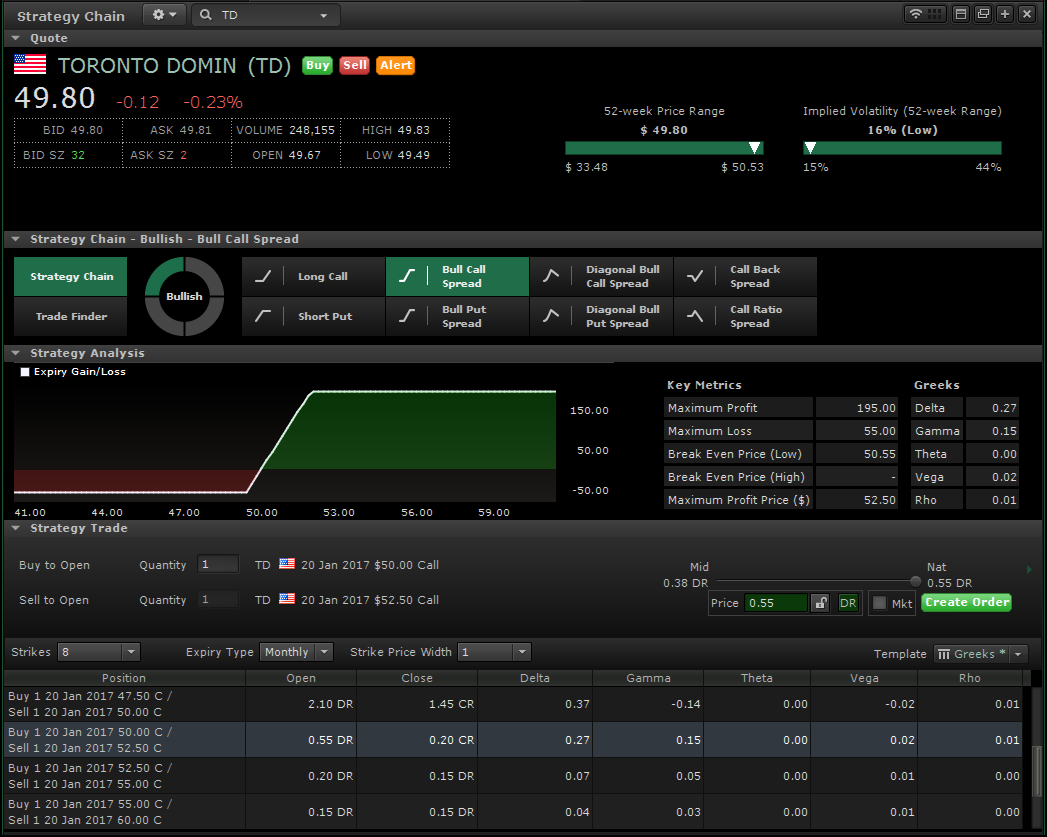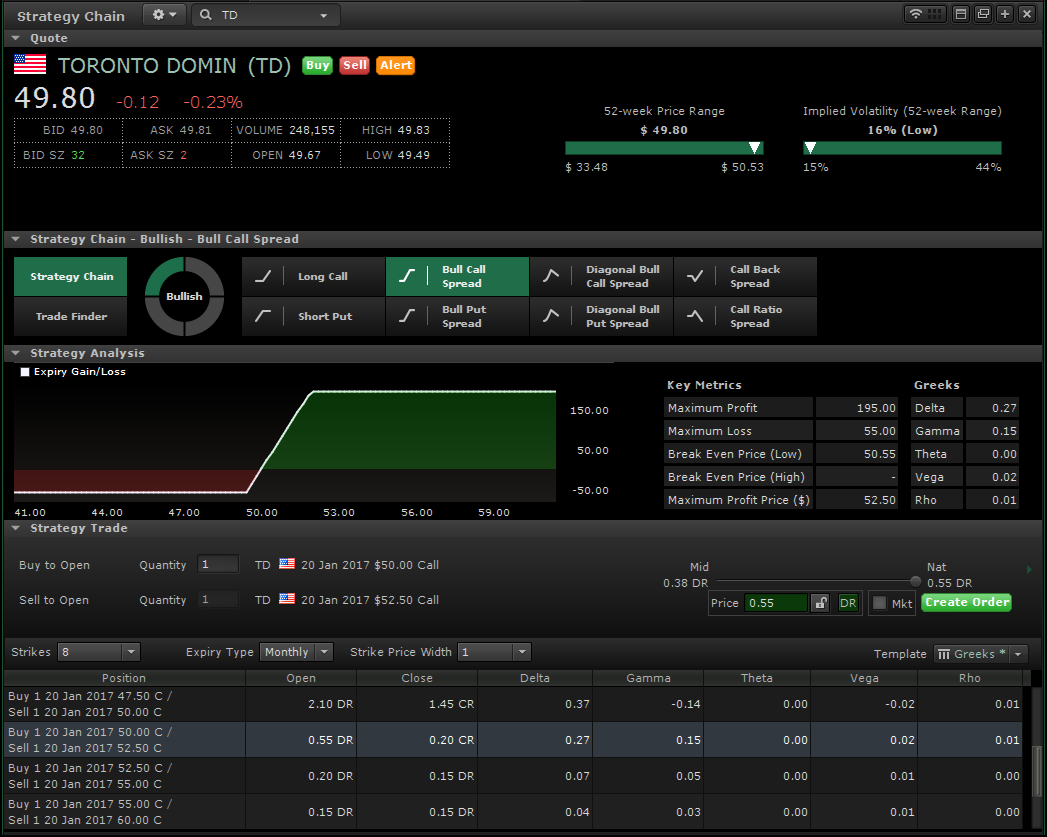 Strategy Chain
Bullish, bearish, neutral, or high volatility – just pick your outlook and select one of 26 pre-defined single and multi-leg option strategies from the Strategy Chain.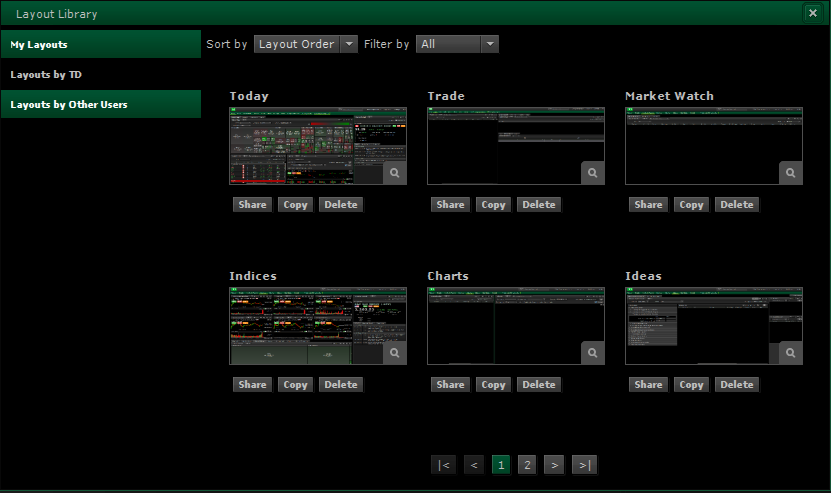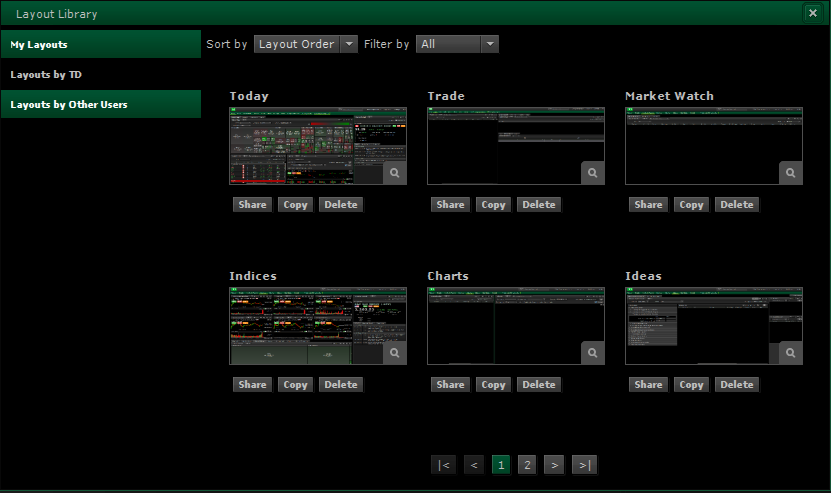 Layout Library
Browse through your own customized layouts, share them with other Advanced Dashboard users or add other users' layouts to your library.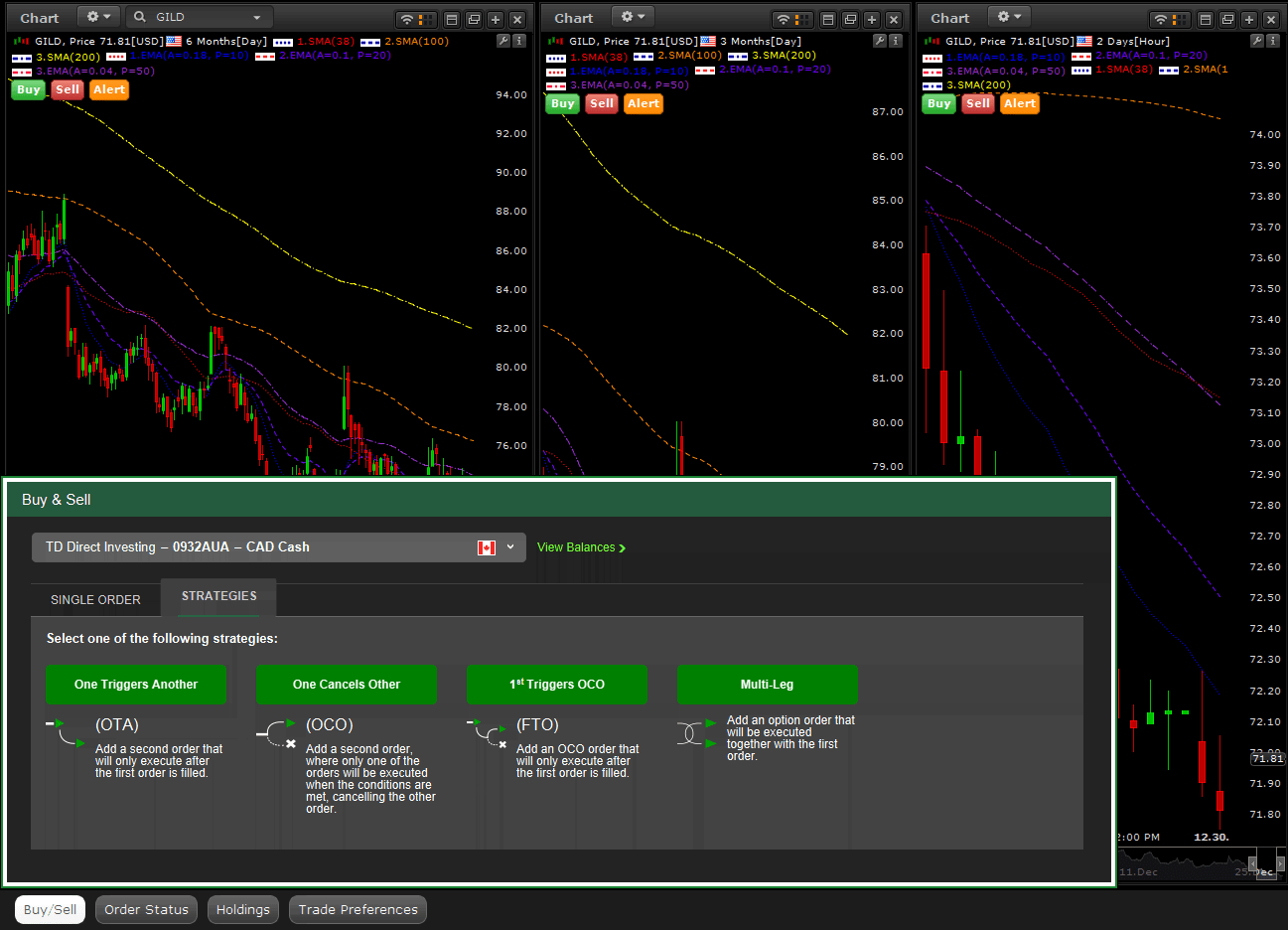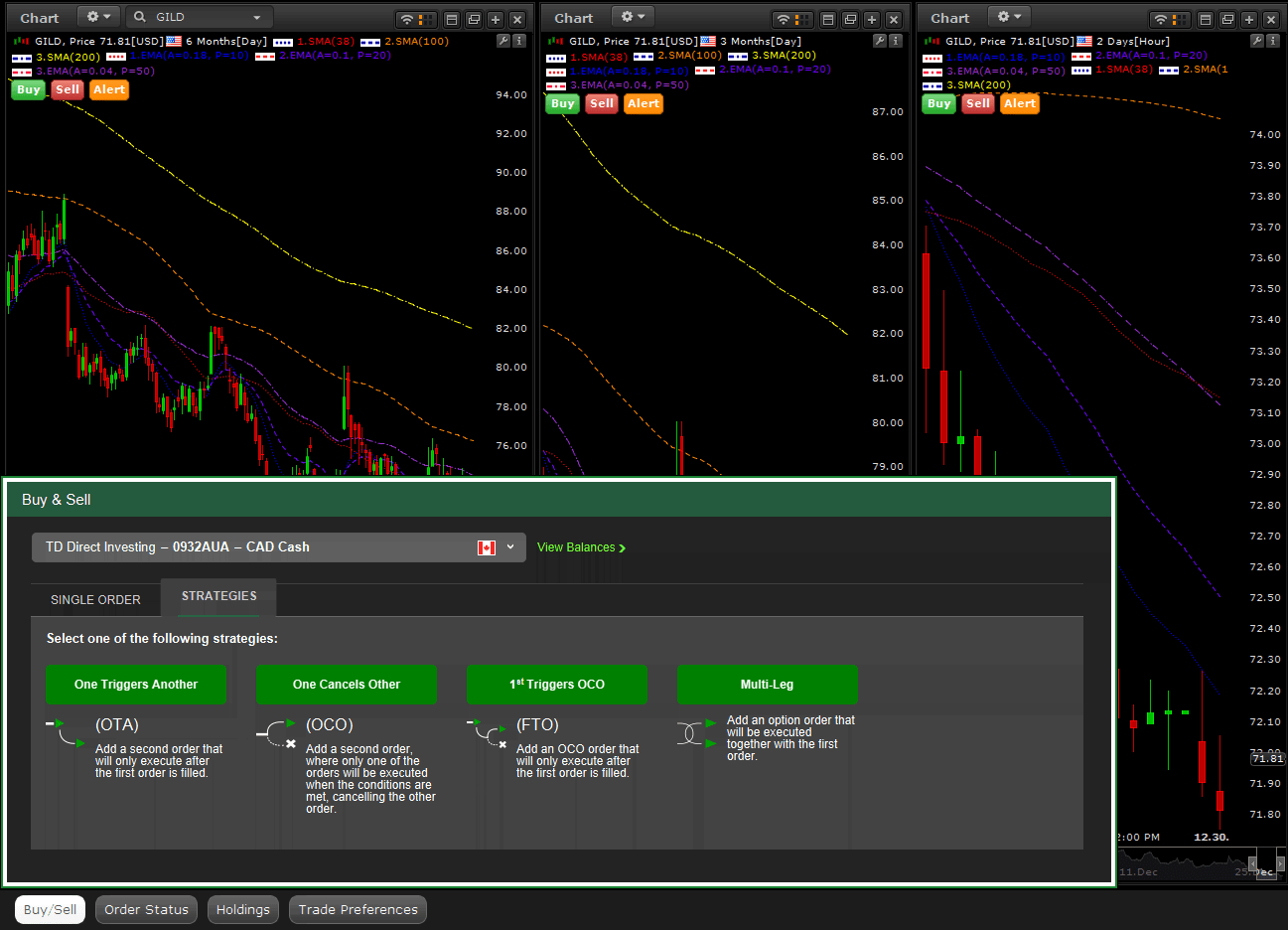 Powerful New Order Types
Get greater control over your trading with advanced order types like One-Cancels-Other, One-Triggers-Another, and First-triggers-One-Cancels-Other.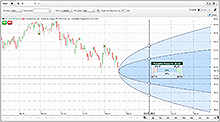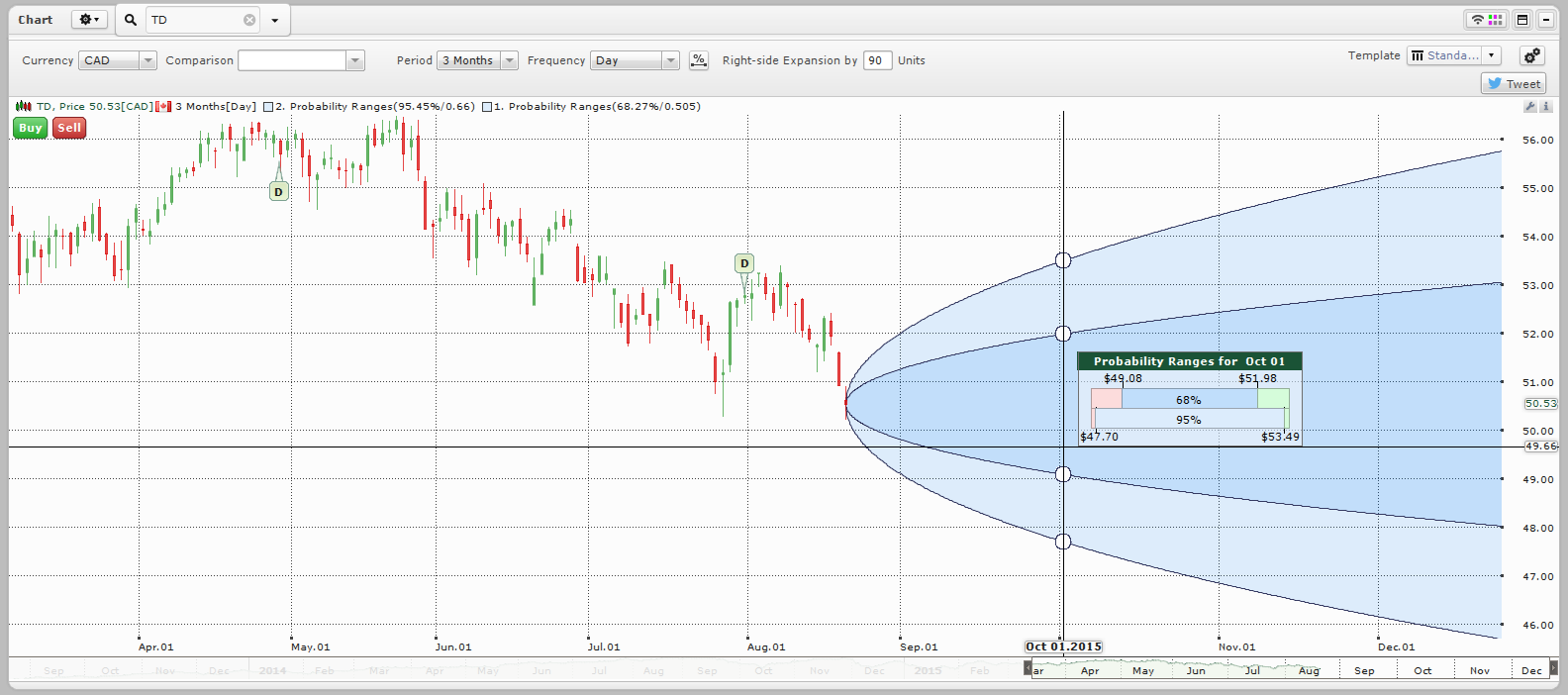 Price Target Tool and Probability Enhancements
Validate your trades using market expectations by drawing a price target on your charts and uncovering the probability achieving it.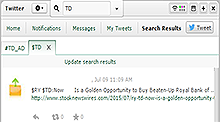 Social Media Integration
Link Advanced Dashboard with a Twitter account to view social sentiment, trade ideas and participate in TD's investor community.
Monthly Data Fees
Advanced Dashboard is fully equipped with streaming Level I and Level II market data feeds for all major Canadian and U.S. exchanges.
Data Packages
Household Activity
30 or more Trades
per Quarter
Under 30 Trades per Quarter
$500,000 or more
in Assets
Under $500,000
in Assets
Premium Streaming PackageReal-time streaming Level I quotes:
Canadian Equities (TSX)
U.S. Equities (NYSE, NYSE MKT, NASDAQ)
U.S. Options (OPRA)
Free
Free
$29/month
Additional Streaming DataMarket Depth – Canadian Equities
(TSX Level II)
Free
$10/month
$10/month
Market Depth – U.S. Equities
(NASDAQ Level II)
Free
$10/month
$10/month
Canadian Small Cap Equities
(TSX Venture Level I)
Free
Free
$10/month
Market Depth – Canadian Small Cap Equities (TSX Venture Level II)
Can only be selected after adding Level I
$30/month
$30/month
$30/month
Canadian Options (MX Level I)
$10/month
$10/month
$10/month
30 or more Trades
Per Quarter*
Under 30 Trades
Per Quarter*
Premium Streaming Package
Real-time streaming Level I quotes:
Canadian Equities (TSX)
U.S. Equities (NYSE, NYSE MKT, NASDAQ)
U.S. Options (OPRA)
Canadian Small Cap Equities (TSX Venture)
Canadian Options (MX)
$199/month
$229/month
Optional Subscriptions
Real-time streaming Level II quotes:
Canadian Equities (TSX)
U.S. Equities (NASDAQ)
Canadian Small Cap Equities (TSX Venture)
$80/month
Add only $100/month
*Household Trading Activity
System Requirements
Here's what you need to take full advantage of Advanced Dashboard:
Minimum
Connection: High speed internet connection
Operating System: Microsoft Windows XP
Java VM: Java SE 8 Update 45 or above
Screen Resolution: 1024x768
Browsers: Internet Explorer, Chrome or Firefox
Browser settings: Session cookies permitted (medium security level), Java Script activated, Java
Network ports: HTTP (80) and HTTPS (443) are required
Virtual Machine activated
Recommended
Connection: High speed Internet connection
Operating System : Microsoft Windows 7
Java VM : Java SE 8 Update 45 or above
Screen Resolution : 1600x900
Browsers : Chrome or Firefox
Browser settings: Session cookies permitted (medium security level), Java Script activated, Java
Network ports: For optimal streaming performance, use TCP ports 8550 – 8559
Virtual Machine activated
Frequently asked questions