TD Wealth Financial Planning may be right for you if you:
Want a dedicated one-to-one relationship with an accredited* Financial Planner who will work with you to help you reach your financial goals
Want a personalized goals-based plan to help you balance your financial goals for today with your vision for the future
Want a customized portfolio, made up primarily of TD funds, designed to help target your goals by balancing risk, volatility and the potential for long term returns
Want to learn about products/services available through other TD specialists in addition to Financial Planning
Have $100,000 to $750,000 in cash and/or investments
Find a TD Wealth Financial Planner
*"Accredited" refers to Certified Financial Planner (CFP) and/or Personal Financial Planner (PFP) designations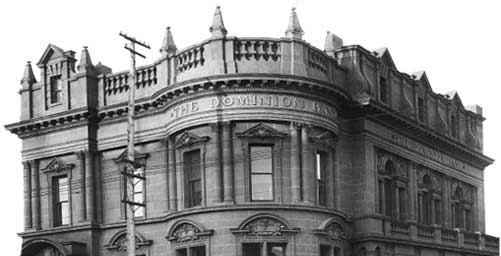 How we work with you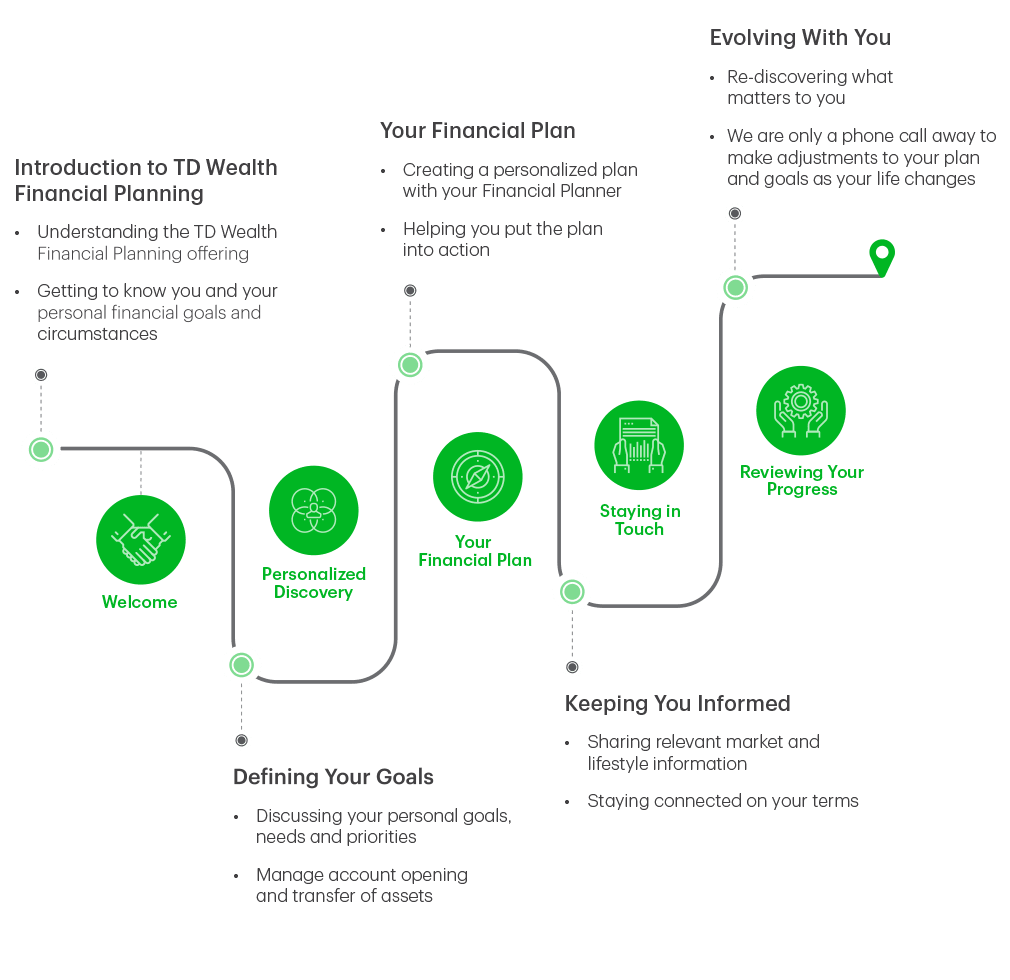 heading - Welcome
Introduction to TD Wealth and Financial Planning
Understanding the TD Wealth Financial Planning Offering
Getting to know you and your personal financial goals
heading - Personalized Discovery
Defining Your Goals
Discussing your personal goals, needs and priorities
Manage account opening and transfer of assets
heading - Your Financial Plan
Your financial plan
Creating a personalized plan with your Financial Planner
Helping you put the plan into action
heading - Staying in touch
Keeping You Informed
Sharing relevant market and lifestyle information
Staying connected on your terms
heading - Reviewing your progress
Evolving with you
Re-discovering what matters to you
We are only a phone call away to make adjustments to your plan and goals as your life changes
You can turn to TD Wealth to discover what matters to you. Whether you are just starting to save and invest or have wide-ranging and complex financial needs, TD Wealth will design a plan to help you reach your goals.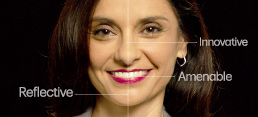 TD Wealth advisors apply principles of behavioral finance to get a better understanding of what drives your financial decisions – so they are better equipped to develop strategies for you.
Ready to contact us?
Call 1-800-577-9594 or find a
Wealth Advisor in your area.
Please view the TD Waterhouse Canada Inc. (TDWCI) Best Execution and Fair Pricing Client Disclosure Document to learn how TDWCI seeks to provide best execution and fair pricing for client orders.