Skip to content
Privacy and Security
Card Security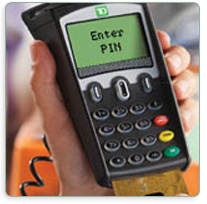 TD Bank Financial Group takes card security seriously, incorporating the newest technologies to optimize your level of protection when using TD Canada Trust Cards. This includes adding chip technology over the next few years to the existing security features of TD Canada Trust Access Cards and TD Canada Trust credit cards.
What is a chip card?
Chip cards have an embedded microchip that stores information in a secure, encrypted format. This makes it more difficult for unauthorized users to copy or access the information on the card, providing a more secure environment for credit card and debit card transactions.
The changeover to chip technology is part of a nationwide initiative that all Canadian financial institutions, payment systems, and merchants are embracing in order to help better protect Canadian consumers against fraud. Credit and debit cards, including TD Bank Financial Group's, will continue to have a magnetic stripe after Canada is converted to chip to ensure global acceptance, as not all countries are adopting this technology.
To learn more about chip technology, go to
https://www.visa.ca/en_CA/pay-with-visa/security.html, or
http://www.tdcanadatrust.com/security/chip_tdaccess.jsp,
or for questions please call:
TD Canada Trust Access Card: 1-888-419-5655
TD Canada Trust credit cards: 1-800-983-8472
TD Merchant Services: 1-800-363-1163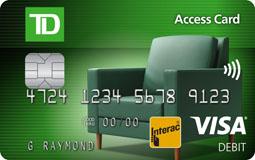 The unique Access Card number and confidential Personal Identification Number (PIN) of your TD Canada Access Card enable you to securely access your TD Canada Trust accounts. Since March 2009, all TD Canada Trust new or replacement Access Cards have been issued with a chip, providing an even safer environment for your debit card transactions.
Learn more about TD Canada Trust Access Cards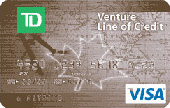 The microchip embedded in new TD Canada Trust credit cards helps keep your information secure. To use your TD Canada Trust credit card, you simply insert your card into the terminal and key in your PIN. You will still be required to sign for some purchases where chip technology has not been adopted.
Learn more about TD Canada Trust credit cards
TD Merchant Services
Learn more about the benefits of chip technology for TD Merchant Services merchants
Report Fraud and Contact Us
Register Now
Tools and Resources