Private Wealth Management
As a client of TD Wealth Private Wealth
Management, you will take part in a unique
and collaborative consultation to fully
understand your financial needs and
priorities.
With a deep understanding of your priorities,
a dedicated Wealth Advisor can connect you
with a core team of TD specialists with
expertise in everything from estate and trust
planning and philanthropy, to business
succession and tax planning.
Private Wealth Management will assist you with:
Building Net Worth
We know how important it is to build your wealth so you can enjoy life's priorities and achieve your vision for the future. Working together we can develop innovative strategies to help grow your net worth by identifying which credit strategies and investment solutions match your current lifestyle and needs. Our team of professionals can work with you to develop an effective plan to help make your vision a reality.

Implementing Tax-Efficient Strategies
You've worked hard to accumulate your wealth and we want to help you to make the most of it. Working closely with you and your tax advisors, we'll create an integrated wealth strategy that will structure your investment portfolio to help reduce tax exposure and keep income available.

Protecting What Matters
Life is filled with uncertainty and that's why we're committed to delivering advice and solutions to help protect the things you value at every life stage. Whether through comprehensive risk strategies or connecting you with a specialist in trusts, estates and other risk mitigation products, we've got the expertise to create a comprehensive plan for you.
Leaving a Legacy
You are the architect of your legacy and we can help you with the blueprint. We'll collaborate with you to identify your top priorities, from estate planning and trusts to gifting and philanthropy. Our goal? To help you optimize the transfer of your wealth.
Choose TD Wealth Private Wealth Management if you:
Are looking for a single point of contact to manage your unique and complex financial needs or
Require any of the following:
Your personal Wealth Advisor can assemble a team of specialists with expertise in:
Investment management
Cash and credit management
Estate and trust planning
Business succession planning

The TD Wealth Private Wealth Management team serves clients with $750,000 or more in investable assets.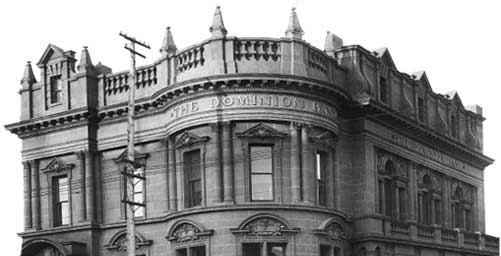 To learn more about you, your values and your wealth priorities, To explore your personalized plan, A simple process to bring you onboard, transfer your funds and build your portfolio, You will be introduced to your wealth team who will help you execute on your holistic wealth plan,To ensure a legendary ongoing experience, To discuss your progress towards your goals and evolve your plan as your needs evolve
You can turn to TD Wealth to discover what matters to you. Whether you are just starting to save and invest or have wide-ranging and complex financial needs, TD Wealth will design a plan to help you reach your goals.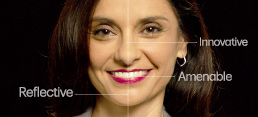 Our discovery process harnesses the cutting-edge field of behavioural finance, which our advisors use to understand your Wealth Personality – including your financial blind spots.
Ready to contact us?
Call 1-800-577-9594 or find a
Wealth Advisor in your area.