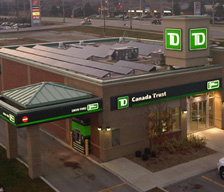 Environment
Building on our commitment to environmental leadership
We aim to be an environmental leader in the North American financial sector. The environment and the economy are inextricably linked, and in the upcoming years this dynamic will transform the way we live, work and play.

TD Story
New Environment Website
MORE

TD Case Study
Green Buildings
MORE
---
TD was named one of the 100 Most Sustainable Corporations in the World
(Corporate Knights)
Our Approach
At TD, we are working to understand both the risks and the opportunities related to environment and energy issues so we can provide better products and services to our customers, manage our business operations effectively and engage our employees.