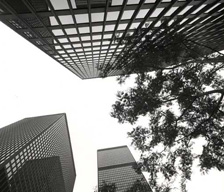 About TD
Company Profile
The Toronto-Dominion Bank and its subsidiaries are collectively known as TD Bank Financial Group and are headquartered in Toronto, Canada. We are a conservatively run bank with strong risk-management practices. TD is the sixth largest bank in North America, as measured by branches. We have more than 2,300 retail locations in Canada and the U.S. and serve over 18 million customers worldwide. TD Bank Financial Group had CDN$557 billion in assets on October 31, 2009. The Toronto-Dominion Bank trades under the symbol "TD" on the Toronto and New York Stock Exchanges.
In 2009, TD earned a reputation for running a bank the way it should be run. Buoyed by a strong balance sheet and a commitment to growth without taking on risks that we don't understand, TD has secured an enhanced competitive position within the North American arena.
Our vision is to be the best-run customer-focused, integrated financial institution, with a unique and inclusive employee culture.
Our business strategy is simple. We aim to produce long-term profitable growth by building great franchises and delivering value to our customers, shareholders and communities. We do this by:
delivering legendary customer experiences;
creating an extraordinary place to work that attracts great people and makes them want to stay;
taking only risks that we understand and can manage;
building on our environmental and community commitments; and
leading in corporate governance and good business practice.
Our Businesses
Canadian Personal and Commercial Banking
From chequing and savings accounts to commercial lending, our Canadian Personal and Commercial Banking business offers a full range of personal financial services and business banking products.
Through TD Canada Trust, we serve more than 11 million customers and provide our financial products and services through our retail branch network, telephone, internet banking and "TD Green Machine" automated banking machines.
Through TD Commercial Banking, we serve large and small Canadian businesses by offering a broad range of customized products and services.
TD Insurance helps protect more than three million customers from the "accidents of life" with a wide range of products including credit protection, life, critical illness, health, travel, home and auto insurance.
U.S. Personal and Commercial Banking
TD Bank, America's Most Convenient Bank, is one of the 15 largest commercial banks in the U.S., with approximately 23,000 employees. The bank provides a full range of financial products and services to more than