As a financial services provider, we have a role to play in ensuring affordable and comfortable access to essential banking services.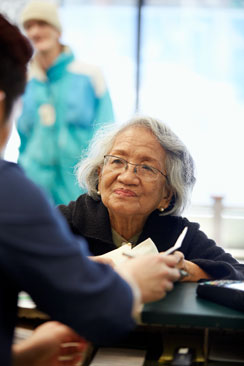 In Canada:
TD opens personal accounts regardless of whether a person is unemployed, is or has been bankrupt or is unable to make an initial deposit, as long as required conditions are met.
We offer all of our customers the option of the Minimum Chequing Account, a low-fee, basic banking option. Learn more.
For individuals who are 60 years of age or older, TD offers 25% off the monthly fee for selected accounts. Learn more.
For students, we offer the TD Student Chequing Account with unlimited monthly transactions, no monthly fee, and no required proof of post-secondary enrollment for customers under 23 years of age. Learn more.
We comply with Canadian Government Access to Funds regulations to hold Canadian cheques up to $1,500 for a maximum of four business days when deposited to accounts that have been opened for more than 90 days, and allow access to $100 within 24 hours.
In the U.S.:
TD Bank provides accounts and services to lower-income families, those on government assistance and students.