When people are included and participate in their community, good things happen. That's why we believe in creating more opportunities for people to get involved with local initiatives by:
Creating shared experiences for people from different walks of life

Supporting arts and culture that reflect diverse voices

Helping people feel a sense of belonging to their local community
How we're helping to create more Connected Communities
TD proudly supports 167 LGBTQ2+ community initiatives and 57 Pride festivals across North America.

We are proud to support The Kenojuak Cultural Centre, which showcases the creativity, history and impact of Inuit art.

TD initiated a 3-week exchange program for artists to visit the Arctic to acquire new skills and experiences by working alongside other artists.
Our commitment in action
167 LGBTQ2+ community initiatives, and 57 Pride Festivals proudly supported across North America
12,000+ participants in the MusiCounts TD Community Music Program
Over $19 million in grants to support diversity and inclusion programs
How we're making a difference
Investing in communities
We support over 4,700 organizations as a way to drive positive change and strengthen local communities.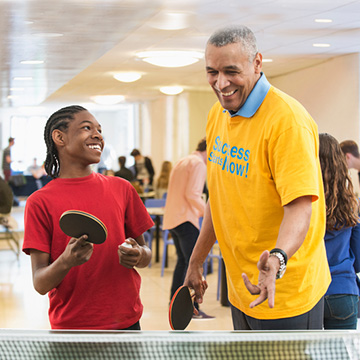 Read more about our commitments