This solution is right for you if: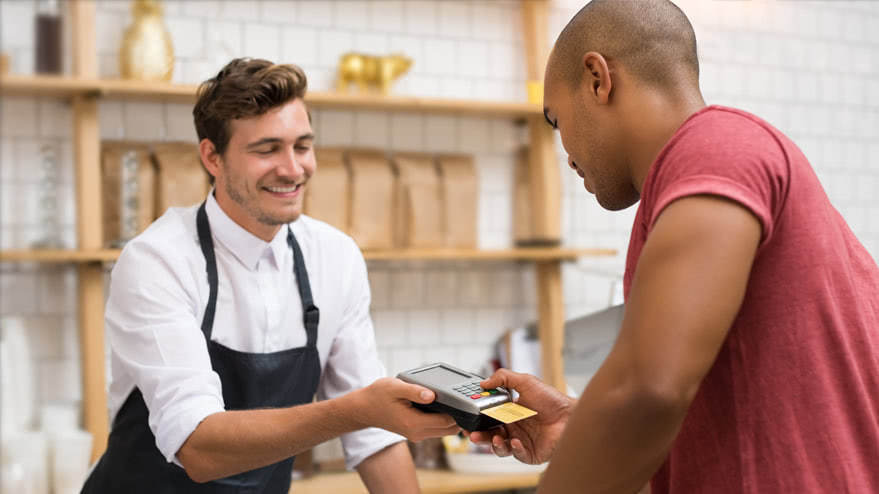 You want to support a wide range of payments such as Visa®*, Mastercard®, Discover®, American Express®, UnionPayTM, Interac®and mobile wallets
You want a device that accepts chip and PIN cards and contactless payments
Product benefits & features
TD Mobile POS with Bluetooth pairs with your Apple or Android smartphone to accept payments
Connectivity wherever you have data coverage
Digital receipts sent by email
Rechargeable lithium ion battery can process 50 transactions over 3 days
Protects your business transactions through secure PCI compliant technology
Simplified Pricing on your terminal which means easier to understand billing, including one monthly device fee, one credit card rate and one debit card rate
Once you're approved2 for TD Mobile POSTM
It's easy to get your PINpad up and running, all you need is:
Your TD Mobile POS PINpad
An Android or iPhone supported smartphone
A data plan
Connectivity to an active cellular network or Wi-Fi
Get started in 4 easy steps:
Step 1:
Activate your Account using the URL provided in your Welcome Email. Follow along with the video to complete your installation process. Android Version, iOS Version
Step 2:
Download and install the TD Mobile POS smartphone app.3
Step 3:
Activate Bluetooth to sync your smartphone with your TD Mobile Device.
Step 4:
Set up your TD Mobile Device, then start processing payments wherever your business takes you!1
Enhanced merchant solutions
Get in touch
Contact us
Our payment solutions specialists are ready to answer your questions, Monday-Friday 8:00AM – 8:00PM
Have us call you
Fill in your information to have a TD Merchant Solutions sales specialist contact you.
Find a sales executive
Find a regional TD Merchant Solutions sales executive.
Back to top